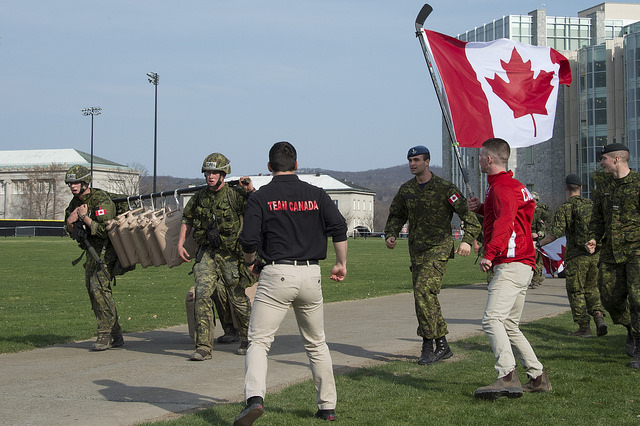 The Royal Military College of Canada (RMC) has done Canada proud again by placing second amongst 64 teams from 14 countries at the Sandhurst Military Skills Competition. This contest was held at the United States Military Academy (USMA) in West Point, N.Y., from April 13 to 14 with teams from the US, Canada, the UK, Australia, Germany, Chile, and Japan participating.
As the only Canadian team entered in the 2018 contest, the RMC achieved first place amongst the international teams and second overall in the competition. They also received the gold standard, which is the top level of recognition for the tournament.
The prestigious Sandhurst competition, which first began in 1967, has seen many military academies from around the world compete at this level.
Teams that participated in the contest comprised of nine officer cadets each and two alternates that ran the entire competition with their team. They worked together to overcome obstacles in the course of the match which included navigating 43 kilometres across difficult terrain. Other skills tested include weapon handling, rifle marksmanship, combat swim with full gear, trauma care, first aid, problem solving and leadership challenges.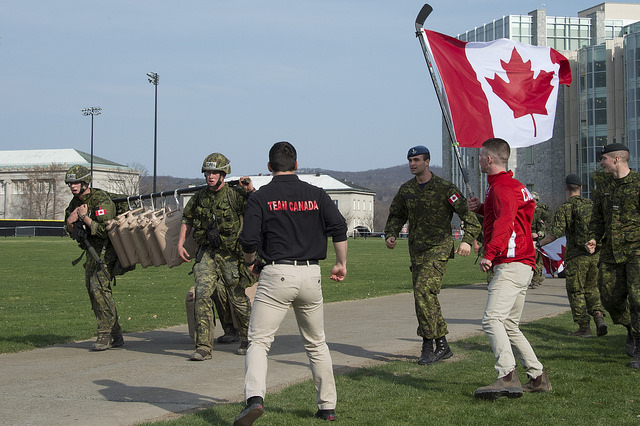 "The remarkable young officer cadets representing RMC put in months of demanding training, supported by our dedicated staff," said Brigadier-General Sébastien Bouchard, Commandant, Royal Military College of Canada. "They should be proud of their commitment and perseverance as a team, and I congratulate them on placing second of 64 teams and first internationally of 14 nations."
The RMC took the coveted top spot at the Sandhurst competition in 2005, 2006, 2007, 2009 and 2016.
Related posts