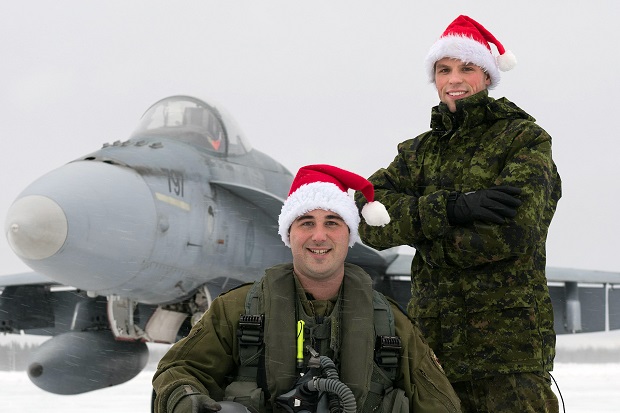 Meet Santa's Canadian escort pilots and trackers
Contributed Article, December 21, 2016
0
4 min

read
623
Special bulletin from the Royal Canadian Air Force
The Canadian NORAD Region (CANR) is set to kick off the 61st anniversary of tracking Santa's yuletide journey from the North Pole with the naming of escort pilots and tracking crews for the important job.
"The responsibility of keeping watchful eyes over North American airspace 24/7 rests with our men and women of the Canadian NORAD Region," said Major-General Christian Drouin, the commander of 1 Canadian Air Division/Canadian NORAD Region. "It is a duty and honour we hold dearly: to ensure Santa's safe passage through North America so he can deliver joy and goodwill this holiday season."
This year CANR dedicates this mission to the memory of Captain Thomas McQueen, who escorted Santa in 2014.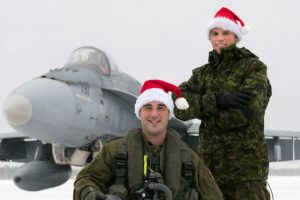 Santa's escort pilots from 3 Wing Bagotville, Quebec, are Captain Sébastien Tremblay-Verreault, from Chicoutimi, Quebec, and Captain Frédéric Létourneau, from Rimouski, Quebec. The CF-188 Hornet crew chiefs supporting them are Master Corporal Scott Rose, from St. John's, Newfoundland and Labrador, and Corporal Steeven Cantin, from Loretteville, Quebec.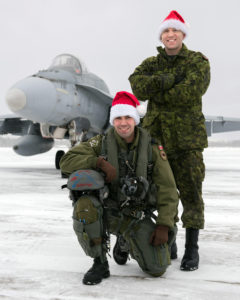 Santa's escort pilots from 4 Wing Cold Lake, Alberta, are Lieutenant-Colonel William Radiff, from Lindsay, Ontario, and Major Denis Bandet, from Regina, Saskatchewan. The CF-188 Hornet crew chiefs supporting them are Master Corporal Joshua Correia, from Georgetown, Ontario, and Corporal Kurt Attwood, from Cold Lake, Alberta.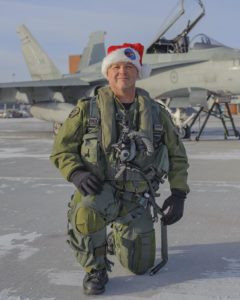 Santa Trackers from 21 Aerospace Control and Warning Squadron's Delta Flight, 22 Wing North Bay, Ontario, include Captain Jim Mersereau, mission crew commander, from Fredericton, New Brunswick, United States Air Force (USAF) Lieutenant-Colonel Michael Harmon, commander, 2 Detachment, First Air Force, and Master Corporal Christian Turcotte, identification supervisor, from Rimouski, Quebec, whose duty it is to maintain radio contact with Santa and his escort pilots.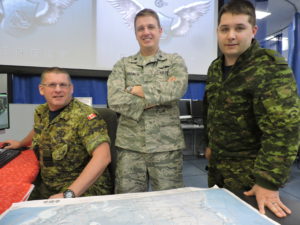 The NORAD Tracks Santa website – http://www.noradsanta.org/– now live. It is available in eight languages and features Santa's North Pole Village, which includes a holiday countdown, games, activities and more.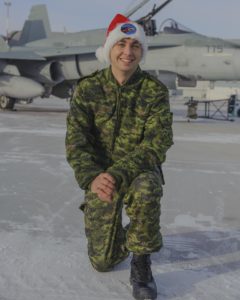 Starting at 2:01 a.m. EST on December 24, website visitors can watch Santa make preparations for his flight.  NORAD's "Santa Cams" will stream videos on the website as Santa makes his way over various locations.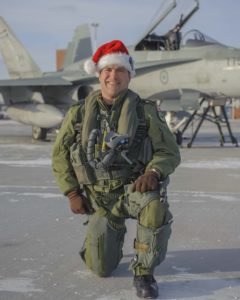 Then, at 6 a.m. EST, trackers worldwide can speak with a live phone operator to inquire about Santa's whereabouts by dialing the toll-free number 1-877-Hi-NORAD (1-877-446-6723) or by sending an email to noradtrackssanta@outlook.com. Anytime on December 24, Windows Phone users can ask Cortana for Santa's location, and OnStar subscribers can press the OnStar button in their vehicles to locate Santa.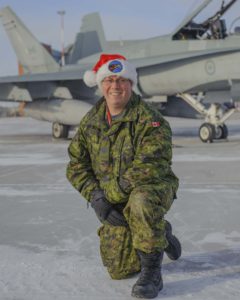 Official NORAD Tracks Santa apps are also available in the Windows, Apple and Google Play stores, so parents and children can countdown the days until Santa's launch on their smartphones and tablets.
Tracking opportunities are also offered on Facebook, Twitter, YouTube, Instagram and Google+.  Santa followers just need to type "@noradsanta" into each search engine to get started.
Related posts