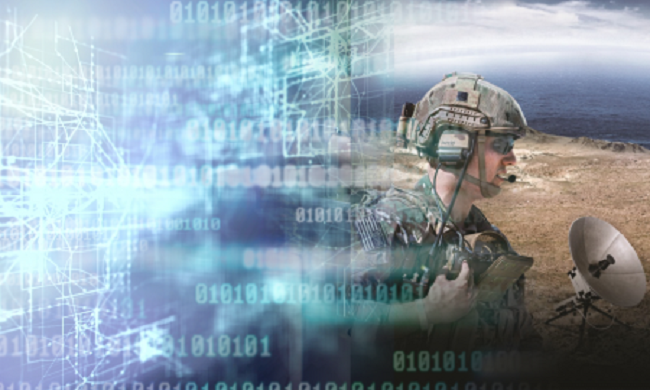 Thales Canada – partnering to deliver "made-in-Canada" solutions
Stewart Downing, August 17, 2016
0
3 min

read
286
The Thales business culture has been set by their CEO's vision of "Act Global, Think Local".  As the 6th largest Thales entity, Thales Canada has embraced this mantra and thrives in Canada.
With 1,800 highly skilled personnel located from coast to coast, Thales Canada leverages its relationships with its partners including Canadian companies such as Seaspan, DRS, Lockheed Martin Canada, CGI, Sanmina, and many more, to develop trusted technologies for Canada's Armed Forces and Allies. Thales Canada is a trusted Prime Contractor and a Tier 1 Systems Integrator for Defence and Security in Canada and, over the past 40 years, has been a major supplier and a long-term partner to DND in all of its operational areas.
Thales Canada's selection as shipbuilding partner to Seaspan, for the non-combatant National Shipbuilding Strategy (NSS) contracts, further reinforces its position as a key systems integrator for the RCN and for the CCG. Since 1967, Thales has been the Royal Canadian Navy's largest supplier of sensors and is currently delivering 71 Command and Control systems to the Navy and the Canadian Coast Guard under the Interdepartmental Maritime Integrated Command, Control, and Communications (IMIC3) project.
Thales Canada's culture of local partnership and innovation is well established. In preparing for the predecessor to CSC, the Command Air Defence Replacement (CADRE) project, Canada invested $55 million in the development of APAR which led to the advancement of Thales' Anti-Air Warfare technology.  This investment by the Government of Canada had a significant and positive impact on the Canadian defence technology landscape – more than a quarter of a billion dollars of Canadian business – with companies such as Thales Canada, Lockheed Martin Canada, and Nortel developing the core components of this system.
Canadian industry continues to reap the rewards of this investment today with Sanmina (a Nortel spinoff) securing long-term strategic business with Thales for developing the next generation of APAR and other Thales Netherlands radars.  This equipment will be for export worldwide, and in particular, will support candidate radar systems from Thales for the Canadian Surface Combatant (CSC) Project. Thales Canada and partners such as Sanmina fully appreciate and support the need for a strong Canadian-based value proposition for the CSC program and other Canadian defence projects. Under the CSC program, the Thales Anti-Air Warfare technology is the most critical element of the Combat Systems Integration on these ships.
Thales Canada practices an "open innovation" approach to R&D that forms the core of the company's DNA.  Thales Canada has been recognized as one of five global Thales Research and Technology Centres of Excellence.   In 2013, Thales Canada was awarded a five-year, $20 million contract to lead innovative science and technology projects enhancing Canada's public safety and national security. Thales and a team of 18 technology partners across the country are currently carrying out the work for Defence Research and Development Canada (DRDC) and will share in the intelligence gathered and intellectual property developed throughout the life of this contract.
Through its many partnerships developed in Canada, Thales understands how to harness knowledge and expertise in a number of scientific and technical domains and is deeply committed to the ongoing development of made-in-Canada solutions. As a result of these efforts, Thales Canada is well-positioned to be one of the lead systems integrators for the navy's future programs, including the Canadian Surface Combatant (CSC).
Related posts