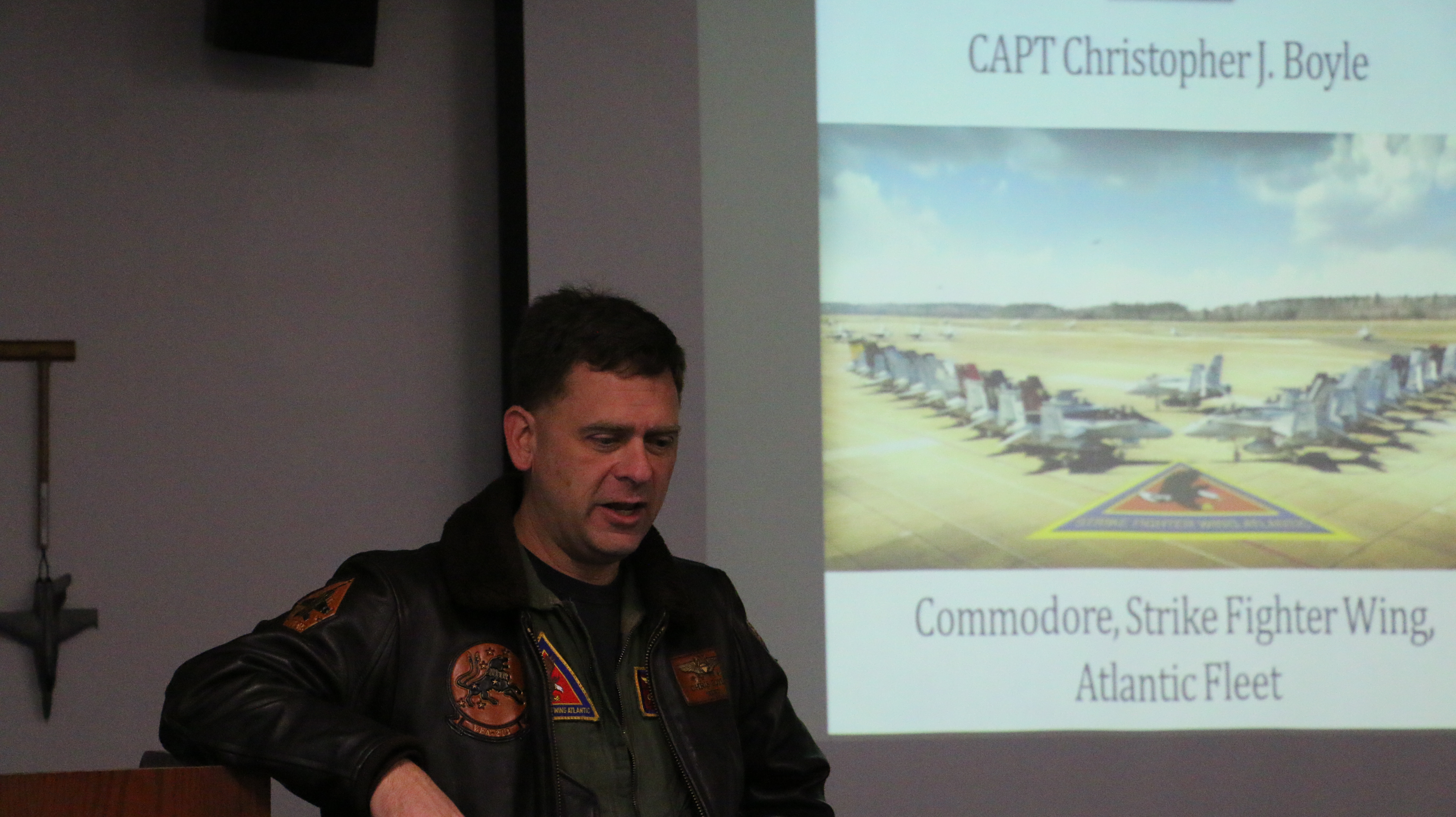 Super Hornet to play key role in 2ist Century Net-Centric warfare
Stewart Downing, February 23, 2017
0
8 min

read
477
Inside the pilot briefing room, the whine of fighter jet engines revving up on the tarmac penetrated the closed door and glass windows. The din of aircraft mechanics working a several F/A-18s (Super Hornets are called Rhinos here to distinguish them from the legacy F-18 Hornets) in various stages of repair in the hangar below punctuated every other sentence that Capt. Christopher Boyle uttered.
"Net-centric warfare is the reality…that's how we will be fighting," says Boyle, commander of the United States Navy's Strike Fighter Wing Atlantic Fleet (SFWL) at the Naval Air Station Oceana, in Virginia. "Integrated, onboard systems will enable me to see whatever the other planes on my squadron are seeing…I can shoot anything they see and vice-versa. The capability is a force multiplier."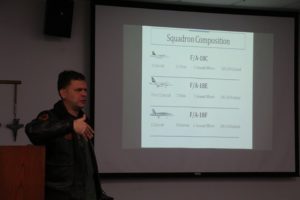 The ability of aircraft to rapidly transmit and receive data will become key elements of survivability – almost as important as speed and lethal weaponry – in the air combat of the very near future.
Sensors, enhanced situation awareness, rapid target assessment and distributed weapon assignment are the thing in the air combat of the information age, according to the seasoned Navy pilots who has amassed more than 3,000 flights hours.
Boyle was speaking to a group of journalists that were part of a recent Boeing media tour.
Naval Air Station Oceana is the U.S. Navy's largest type wing with 18 squadrons flying more than 300 aircraft composed of six different variants of the F/A-18 Hornet and Super Hornet. It is also home to the east coast F/A-18 Fleet Replacement Squadron (FRS) which trains pilots and Weapon Systems Officers (WSOs) in the Hornet and Super Hornet before they are assigned to operational fleet squadrons. The fleet squadrons deploy as part of Carrier Air Wings (CVWs) on aircraft carriers on both the east and west coasts. The facility has more fighter planes than some countries do in their entire air force.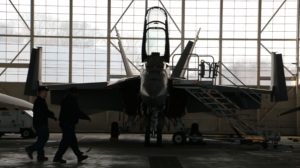 Boyle was referring to a military doctrine which traces its origins back in the late 1990s.The concept promotes the use of information and communication technologies to improve situation analysis, speed up target assessment, connect commanders and troops to effectively flatten the hierarchy and dramatically hasten decision making and action. It is gradually being used in various services.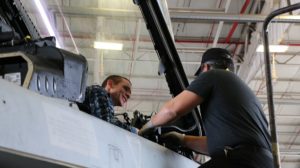 For instance, during Desert Storm in 1990, it took up to two days for target planners to obtain a photo of a target, confirm coordinates, plan a mission and deliver that plan to a bomber crew. Today, real-time imaging of targets allows photos and coordinates to be transmitted instantly to aircraft that are already in flight.
The scenario, which requires a lot of integration between systems of disparate aircraft, vehicles and command centres is one where the Super Hornet can thrive, says Boyle confidently.
"You'll need F/A-18s integrating with other planes and then integrating with ships and the battle network," he says. "We'll be flying the Rhinos well into 2040, it still has a lot of development capability in it…it's the mission system that matters."
Super Hornet mission systems has room for growth
The Block II Super Hornet in production today was a brand new aircraft introduced in 2007, says Dan Gillian, vice-president of Boeing Military Aircraft's F/A-18 and EA-18 programs.
"Advanced capability like the APG-79 AESA radar, Advanced Targeting Forward Looking Infrared system, bigger mission computers and integrated sensors really take the Super Hornet to the next step beyond the F-18s you fly today," he says. "It has true next-gen capabilities."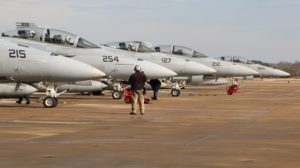 The aircraft was built to through "evolutionary and modular approach," which make easy to plug in mission-specific equipment or new technology, he explains.
Currently, Super Hornets are equipped with the APG-79 active electronically scanned array radar, Advanced Targeting Forward Looking Infrared system, Joint Helmet Mounted Cueing System, Multifunctional Information Distribution System, advanced high-capacity computer system, and new cockpit which provides the pilot with "intuitive situational awareness and capability."
The plane has a reconfigurable digital flight control system which can detect damage to or full loss of a flight control and still allow safe recovery, according to Boeing.
The Super Hornet has 11 weapons stations which give it extraordinary payload flexibility by carrying more than 400 configurations of air-to-air and air-to-ground ordnance.
A typical loadout for a self-escort strike mission starts with an advanced infrared targeting pod, one AIM-120 AMRAAM, two AIM-9 Sidewinder missiles, a 20mm cannon and an external fuel tank. This leaves six under-wing weapon stations available to carry a variety of weapons and other stores.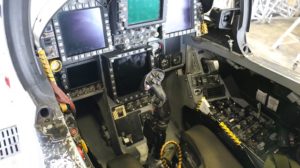 Gillian also pointed out that the Super Hornet is ideal for missions over Canada's Arctic territory because it has the ability to fly more than 100 nautical miles farther than the legacy CF-18s and can extend that distance farther with its buddy fueling capabilities. The Super Hornet is also considered to be the most cost-effective aircraft in the U.S. tactical aviation fleet, costing less per flight hour to operate than any other tactical aircraft in U.S. forces inventory, including single-engine aircraft such as the F-16.
"We're far more advanced that we're given credit for," says Ricardo Traven, a former Royal Canadian Air Force fighter pilot who is now chief Boeing test pilot for the F/A-18. "It is a fighter that is very adaptable, flexible, and it meets Canada's mission requirements."
While the legacy C-18 Hornet and the F/A-18 Super Hornet are "two different aircraft," Traven said pilots like him who have flown a CF-18 will find it easy to transition to the Super Hornet.
"The control, hydraulics, and philosophy behind it are all the same and very easy to pick-up," another pilot said.
Canada is looking to is looking to replace its fleet of aging Boeing CF-18 fighter jets which were purchased from 1982 to 1988. Apart from the Super Hornet, the contenders include the Dassault Rafale, Lockheed Martin's F-35 Lighting II, the Saab JAS 39 Gripen, and the Eurofighter Typhoon. However, it's the 5th-generation fighter F-35 that considered a top rival of the Super Hornet for the Canadian contract.
"The 5th gen (platform) was super innovative 10 years ago and on paper, we're far more advanced now," according to Traven. He also downplayed the stealth capability of the F-35 as a "passive" form of defence which could be leaf frogged and rendered ineffective by advances in radar technology.
"No one knows what will happen by 2025 to 2035, things evolve so quickly. But the Super Hornet has space to grow," says Traven.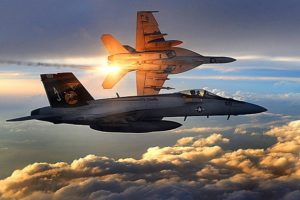 Canada's interim Super Hornet purchase
Recently, the Trudeau government had initiated talks with Washington on the purchase of 18 Super Hornets as a stopgap measure to relieve the pressure on the Royal Canadian Air Force's fleet of aging CF-18 jets which were purchased from 1982 to 1988. Accidents and retirements have reduced the original fleet of 138 1980s-era fighters to 77, and Defence Minister Harjit Sajjan had been very vocal about the military's need for newer fighter aircraft.
According to Gillian, Boeing is working on how the production of the jets for Canada can be scheduled since the company has existing orders from the U.S. Navy as well. He is confident that Boeing, which turns out two Super Hornets a month, can meet its customers' demands.
When the interim Super Hornet purchased was announced last fall, Sajjan promised that an "open and transparent competition" to replace the RCAF's entire FF-18 fleet will take place. That competition will be launched sometime before the end of Prime Minister Justin Trudeau's term of office.
Sajjan said the government expects a permanent fleet delivered as quickly as possible. Some estimates put that somewhere between 2029 and 2032.
Boeing's ITB performance
Boeing also touts its record industrial and technological benefits (ITB) to Canada.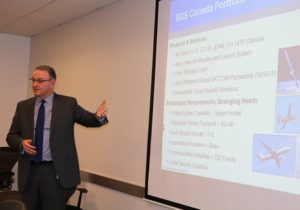 "For every dollar we spend in Canada directly, there is another dollar that comes in as economic impact through the supply chain," according to Roberto Valla, Boeing's vice-president of global sales for is Canadian operations.
He said Boeing has completed $6.7 billion of its ITB commitments to Canada ahead of schedule.
The company has a supply chain of more than 560 companies in Canada.
Boeing is also on track to invest over $10 million in Canadian research and development and another $10 million in university and industry research facilities.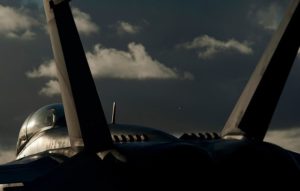 The Advanced Super Hornet
The interim purchase presents an excellent opportunity for Boeing to show the Canadian armed forces just how well the Super Hornet performs.
However, another recent development south of the border could also be a boon for the aerospace company's concept for an enhanced Super Hornet.
United States Defence Secretary James Mattis recently ordered a review of the country's F-35 Joint Strike Fighter program. The review will compare the F-35C's capabilities with that of the F/A 18 E/F as well as assess the viability of Boeing's Advanced Super Hornet program.
The idea of an Advanced Super Hornet was rolled out in 2013. Essentially, the proposed aircraft will feature new capabilities and upgrades such a centerline, fuel tank mounted infrared search and track (IRST21) sensor, conformal fuel tanks, integrated defensive electronic countermeasures (IDECM) Block iV, active electronic scanned array (AESA) radar, and a next-generation jammer.
The review ordered by Mattis could boost Boeing's push for its Super Hornet and provide the company a chance to prove the Advanced Super Hornet concept.
Related posts