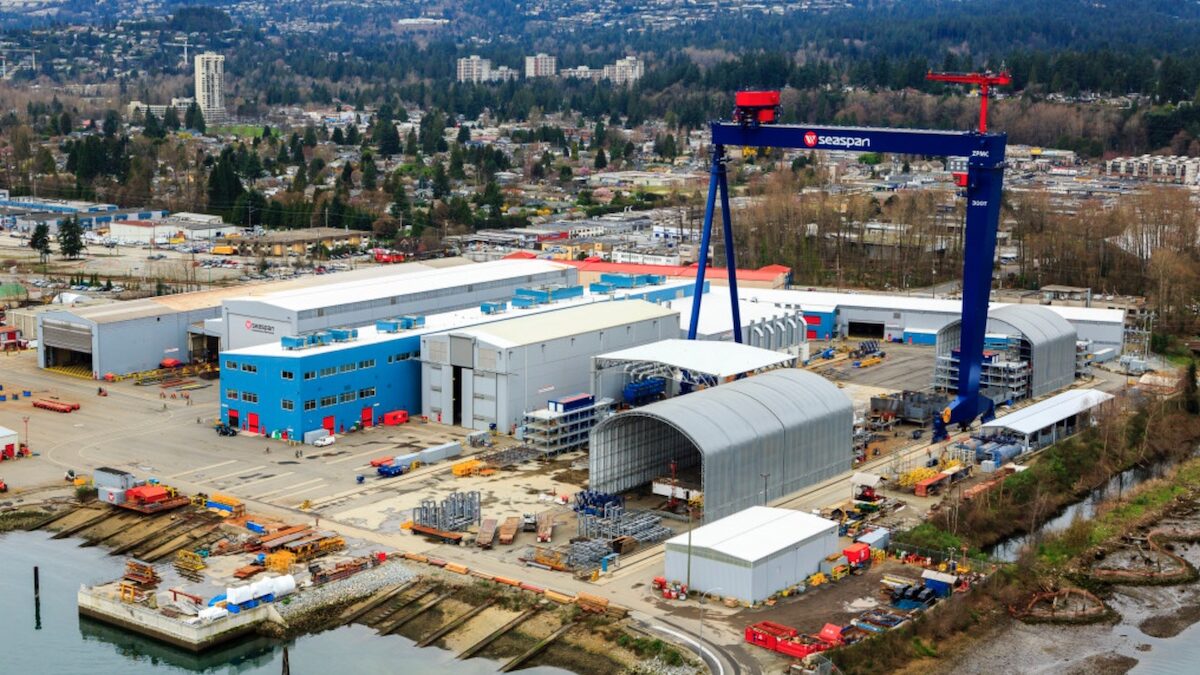 Seaspan Shipyards invests in new faculty chair position at UBC
Marcello Sukhdeo, March 17, 2021
2 min

read
3580
Seaspan Shipyards and the University of British Columbia (UBC) announced the establishment of a new faculty chair position at the university by investing $1 million. This is the third chair to be funded by Seaspan at UBC to support the priorities of the university and address the needs of the marine sector for technological innovation and highly qualified personnel. The new chair will perform research and teach in emerging areas such as hybrid electrical propulsion, shipboard communication, cybersecurity, digital controls, underwater radiated noise, and situational awareness. 
According to a news release, hybrid electrical propulsion offers particular benefits with regard to climate and environmental support, especially related to marine traffic in fragile ecosystems like Canada's Arctic. As the interest in green technology in the marine sector is exploding internationally, the development of Canadian expertise and applications opens the door to an important export market. UBC has earned a global reputation for taking urgent action to combat climate change and its impacts and is currently ranked number one in the world in this area by Times Higher Education.
The new chair will be involved in researching naval architecture, electrical and computer engineering, mechanical engineering and materials engineering, and newer disciplines such as biomedical engineering and human factors sciences. As one of the top 20 public universities in the world, UBC is well-positioned to address these emerging areas of research and teaching and is committed through its strategic plan, Shaping UBC's Next Century, to reduce the impacts of climate change, foster local and global collaboration, and provide broad and sustainable benefits to society.
"Seaspan is proud to be contributing to advancing knowledge in areas critical to Canada's environmental, innovation and shipbuilding priorities," said Mark Lamarre, Chief Executive Officer, Seaspan Shipyards. "New technologies like hybrid electrical propulsion for the marine sector offer promising potential to help Canada meet its environmental and economic goals, and practical applications for Seaspan Shipyards as we continue to rebuild Canada's non-combat fleet under the National Shipbuilding Strategy."
This investment of $1 million is part of Seaspan's commitment under Canada's value proposition program within the National Shipbuilding Strategy over five years starting in 2022, which will be matched by UBC with a further $1 million.
The search for a chairholder is currently underway.
Related posts