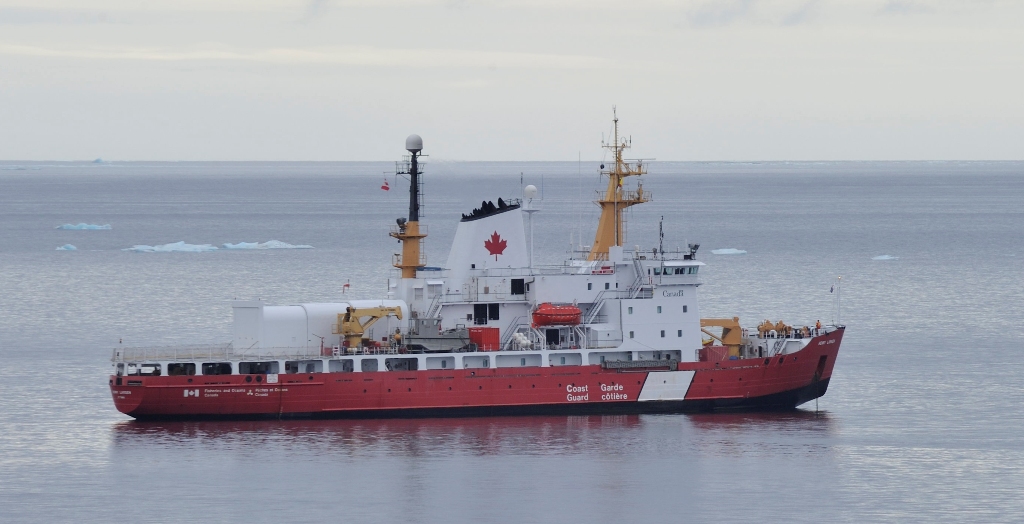 The resurgence of high frequency radio
vanAdmin1, June 5, 2013
0
3 min

read
406
Rockwell Collins is breathing new life into an old technology.
The company recently conducted live over-the-air tests of its Wideband High Frequency radio between its facilities in Ottawa and its corporate headquarters in Cedar Rapids, Iowa, a distance of 1500 miles.
That might not seem impressive, given that HF radio has long been a primary means of long haul communications. But the demonstration included streaming of full colour video and ad hoc Internet Protocol networking, something never done before because of the traditionally low data rate of HF radio.
"We were able to take our networking technologies and product and re-spin it to enable us to create an HF waveform, along with some regulatory changes, that allows us to put 10 times the data rate over HF than used to be possible," said Lee Obst, managing director of Rockwell Collins Government Systems Canada. "You can think of it as a very long range, wireless network."
And without the high user fees of satellite communications.
The technology is not without its limitations. "You'll never get the high definition video streaming you do with a satellite, but it is equivalent to low data rate satellite communications," Obst, a former CF-18 pilot, said. "And it is sufficient to provide you an IP data network."
Atmospheric conditions, amount of available frequency and the number of other users can also effect the flow of data. But Rockwell Collins, which developed the Wideband High Frequency product and wave form in Ottawa, believes it can mitigate most of those.
"We've also created new fourth generation automatic link establishment software which helps to find the best transmission path possible [without] operator input," he said.
WHF is not viewed as a replacement for satellite communications but rather as another tool or an alternative when satellite service is too expensive or unavailable. And that makes it an attractive option for operations in the Arctic.
"Any place where you have remote sites like the Arctic or ships out on the ocean, anywhere you don't have a good infrastructure or it is very expensive to put in place, it's a very good alternative, particularly up North because you don't have very good satellite coverage either," Obst said.
"In particular, we believe it fits well with the Canadian strategy for expanding capabilities in the North. As you expand capabilities and open up the Northwest Passage and shipping lanes and so forth, the demand would be there for communications. HF is an excellent means of providing that because you have long distances and few remote sites along the way."
He noted that the Canadian Forces faces obsolescence issues with some of the equipment that makes up its strategic HF network currently operating in the North ¬– Rockwell Collins has replaced equipment at some sites over this past year while working with the Royal Canadian Navy – and WHF would provide a more capable solution.
"[For] the military users, this is seen as a backup for satellite communication. In a satellite-denied environment, be it due to jamming or any other disruption, HF is a viable alternative." And because of its ability to provide a digital IP network with sufficient data rate to be operationally useful, Obst believes there could be a "resurgent demand for HF."
Although WHF was not designed for a particular defence program, Obst said the initial reaction to the capability was significant. The first live over-the-air test was conducted a month ago for a single customer, who then asked Rockwell Collins to repeat the test for invited guests that include over 30 officers and senior NCOs from Canadian navy, army and air force as well as several U.S. exchange officers and other foreign partners.
The company has also been participating in several research projects with the U.S. navy through the office of naval research to develop HF protocols and standards.
Related posts