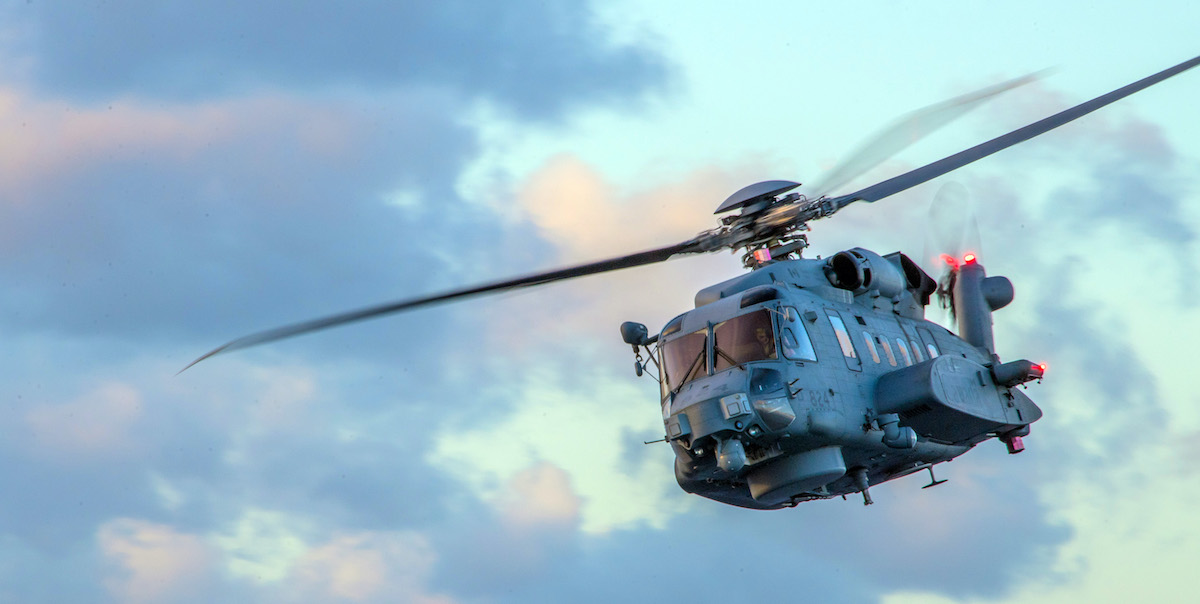 Canada's CH-148 Cyclone fleet to return to flying
Marcello Sukhdeo, June 16, 2020
2 min

read
859
Canada's CH-148 Cyclone maritime helicopter fleet is no longer on operational pause. This was lifted by the Commander of 1 Canadian Air Division, LGen Alain Pelletier.
The fleet was grounded after the fatal crash of a CH-148 Cyclone off the coast of Greece that killed six Canadian Armed Forces members on April 29.
The decision to return to flying came after a "thorough risk assessment that outlined mitigation measures to ensure aircrews understand the conditions that led to the crash and how to avoid or resolve them," according to a news release. Even though the investigation continues, a decision was made based on the results of the investigation to date that ruled out any mechanical failure. This conclusion was reached after the investigative team used information primarily from the Cyclone's flight data recorder to replicate the conditions in the CH-148 Cyclone flight simulator.
The news release explains: "This revealed that the aircraft's flight director was set to hold a specific altitude and airspeed. Thus, during the complex manoeuvering turn to align with the ship, the pilot's inputs were significantly different from the autopilot settings and the aircraft did not respond in a way that the crew was expecting. The investigative team has confirmed that this rare anomaly only occurred under a very specific and narrow set of circumstances. The crew would have had no previous exposure or experience on how to handle this situation."
Given the findings of the detailed risk assessment, the RCAF is implementing mitigation measures to update training, publications, and operational maneuvering to decrease the risk to an acceptable level to allow for the resumption of flying operations.
LGen Alain Pelletier said that the best way to honour those that were killed is to "get back into operations in a safe and deliberate manner" as they continue to support the Royal Canadian Navy.
"I truly appreciate the professional efforts of the Canadian Armed Forces airworthiness authorities who have contributed to both the investigation and risk assessment," said LGen Al Meinzinger, Commander of the RCAF. "I have the fullest confidence in their work, the Cyclone fleet, and our ability to safely return the maritime helicopter community to flying operations. We will do so in memory of our fallen."
Related posts