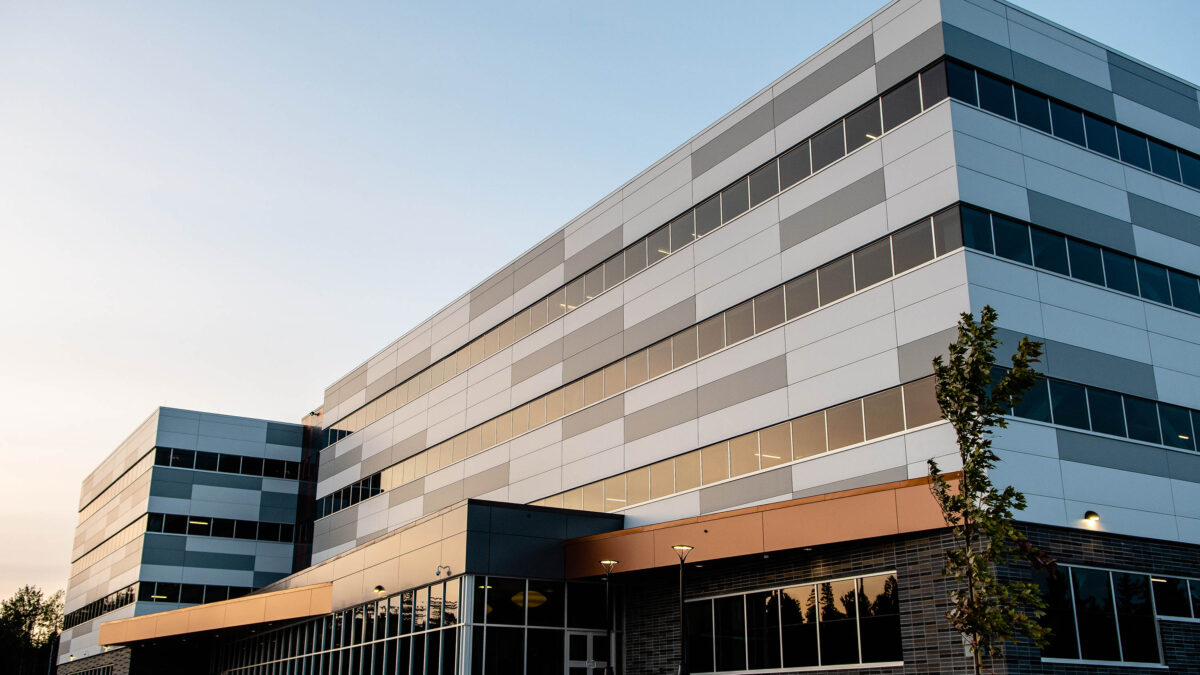 NB Digital Expertise Provides Secure and Seamless Interaction Around the Globe
Vanguard Staff, September 22, 2022
2 min

read
1118
How can mixed reality allow world-leading expertise to be shared from across the globe?
That's a top-of-mind question for UNB researcher Dr. Scott Bateman, an expert in human-computer interaction. Dr. Bateman is the director of UNB's Spatial Computing Training and Research Lab (SPECTRAL). He works with researchers, students, and partners, like Fredericton-based Kognitiv Spark, on building advanced virtual, mixed and augmented reality technologies.  The lab focuses on transforming expertise sharing for the aerospace, manufacturing, and healthcare industries.
"Mixed-reality technologies enable users to communicate with experts and to share digital information easily and seamlessly, integrating them directly with their current environment. It seems like science fiction, but the technology is already here," said Dr. Bateman.
The SPECTRAL lab was established with support from Kognitiv Spark as part of UNB's Fulcrum Initiative, a project launched to enable easier and more relevant relationships between external industry partners and university researchers. In short, it exists to help you leverage the broad range of researchers and facilities to maximize your return and the quality of your solutions.
By working with UNB's Research & Innovation (R&I) Partnerships team, your investment can go further by tapping into UNB's broad range of subject matter experts, student experience offerings and external funding sources.
Do you need to make sure your remote solutions are well-secured? UNB's nation-leading Canadian Institute for Cybersecurity is a call away. Are you working on augmented reality for prosthetics and rehabilitation use? Dr. Bateman is actively collaborating with UNB's Institute for Biomedical Engineering, which brings six decades of ground-breaking discoveries in this field.
Through the R&I Partnerships team, UNB's network extends to collaborators at other institutions and in the community – partners like Ignite Fredericton and the new Knowledge Park Cyber Centre, where UNB researchers are currently testing a gait-based biometric security solution.
Knowledge Park is Fredericton's Innovation District Hub and High-Tech cluster, a 35-acre research and technology campus offering more than 300,000 square feet of high quality, executive office space designed to house globally-focused companies in a unique collaborative environment. A proud member of the Association of University Research Parks (AURP), a network of 26 R&T Park campuses across Canada and 200+ in North America, Knowledge Park is tailor-made for the world's leading cybersecurity research organizations.
Want to learn more? Find UNB's R&I Partnership team and Knowledge Park at DEFSEC Atlantic 2022 in Halifax and I/ITSEC 2022 in Orlando, where they will focus on SPECTRAL's capabilities.
Related posts