Interview with Colonel Jason Kenny, Director of Air Requirements, RCAF
Marcello Sukhdeo, May 15, 2019
0
12 min

read
551
In 1993, under the Regular Officer Training Plan, Colonel Kenny joined the Canadian Armed Forces. He attended le Collège Militaire Royale de St-Jean and later graduated from the Royal Military College of Canada at Kingston with a Bachelor of Arts in Business Administration.
By the end of 1999, he completed his pilot training and began serving with 415 Maritime Patrol Squadron, where he had the opportunity to deploy to the Middle East for Operation APOLLO in 2002. Posted to 404 Long Range Patrol & Training Squadron in 2005, Col Kenny served as the Unit Flight Safety Officer, in addition to being a Qualified Flight Instructor on the CP-140 Aurora.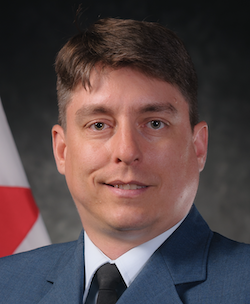 In 2007, Col Kenny had the distinguished honour of participating in an exchange program with the Royal Australian Air Force (RAAF) where he became an AP-3C Orion Crew Commander at 10 Squadron. During his time there, he participated in a number of operational deployments, the most notable of which was Operation SLIPPER, the Australian Defence Force's contribution to the war against terror in the Middle East.
Upon his return to Canada in 2009, Col Kenny joined 405 Long Range Patrol Squadron where he served both as Squadron Operations Officer and Deputy Commanding Officer. By 2011, he was selected for the Joint Command and Staff Program in Toronto, where he also attained a Masters in Defence Studies. Upon graduation in 2012, he was appointed Commanding Officer of 407 'Demon' Squadron where he rounded out his flying career with over 4000 hours of flying time with more than 3000 on the CP140 Aurora. In 2014, Col Kenny was posted to Ottawa where he has held a number of positions including being the Deputy Operations Officer at the Canadian Joint Operations Command. Promoted to the rank of Colonel, he has had the privilege of being the Air Task Force Commander on Operation IMPACT in 2017.
Currently, Col Kenny is the Director of Air Requirements for the Royal Canadian Air Force.
Recently, Vanguard had the opportunity to interview Col Kenny.
Colonel Kenny, thanks for taking the time to speak to Vanguard. To begin, what are your key responsibilities as Director of Air Requirements with the Royal Canadian Air Force (RCAF)?
It's my pleasure to speak with you and thank you for the opportunity to do so.
As the Director of Air Requirements, my key responsibilities involve providing the Commander of the Royal Canadian Air Force (RCAF) with advice pertaining to current and future air power requirements with the aim of maintaining and developing the most relevant and capable air force possible. More specifically, my area of responsibility focuses on all RCAF aircraft capabilities, with the exception of fighter aircraft and their associated training fleets that are managed separately.
Central to accomplishing my responsibilities, my team and I need to have an eye on the future to stay at the forefront of technological development while maintaining awareness of evolutions to our current capabilities to maintain safety and effectiveness.
Canada's current defence policy, Strong Secure Engaged (SSE), plays a vital role in ensuring that the Canadian Armed Forces, which includes the RCAF, are well prepared and equipped to protect Canada both at home and abroad. How much of an impact does SSE have on your job?
The direction and guidance provided by the SSE Defence policy has had a significant impact on my job. It has confirmed and informed the direction of our future work as well as identifying long-term funds for the CAF and RCAF to advance procurement of necessary capabilities to be strong at home, secure in North America, and engaged in the world. It has allowed my staff to shift more of our focus towards future requirements and our next generation of air power capabilities.
Since its release in June 2017, what are some of the new initiatives from SSE for the RCAF that have been completed to date?
SSE is the Government's long-term plan for Defence, and within that, there is a tremendous amount of initiative and focus on the Air Force. The RCAF has 17 large projects expected to deliver over the 20 years described within SSE, and it provides us the policy guidance and road map to accomplish them. Given the magnitude and complexity of such projects, it is anticipated that it will take several years before they can be completed. However, SSE has enabled a tremendous amount of progress to occur in the short time since it was released in June 2017. For example:
Cormorant Mid-Life Upgrade Project – The CMLU project will provide necessary upgrades that will extend the life of the CH-149 fleet to at least 2042 and augment to address a capability deficiency at the Trenton Main Operating Base –which is currently using CH-146 Griffons for SAR operations – improve maintenance regimes, and solutions.
Griffon Limited Life Extension – In February, the Government announced we'll be upgrading and extending the life of the CH-146 Griffon helicopter fleet (85 aircraft) with an overall investment of about $800 million. This will be accomplished by replacing a number of the aircraft's avionics systems (including communications radios and cryptographic equipment, cockpit voice and flight recorders, navigation systems, automatic flight control systems, and control display units), upgrading the cockpit display, upgrading engines, and integrating sensor systems. The project also includes upgrading the flight simulation devices and training as a result of the modifications, and the provision of equipment and spare parts. This will ensure the Griffon fleet remains operational until at least 2035.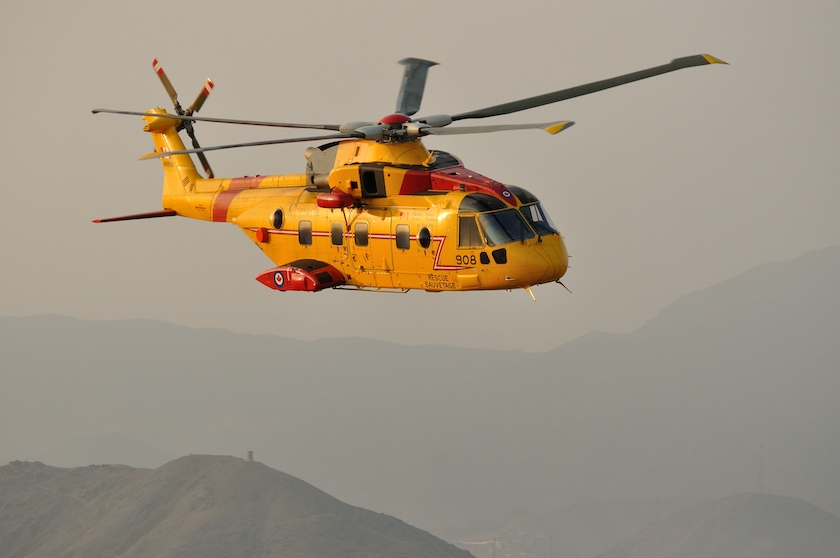 What are some of the significant projects in the pipeline for the RCAF that will be procured in the next two to three years?
I anticipate that the next few years will be an exciting time for the RCAF. In the short term, we should see delivery of the CC295, the RCAF's next generation of Fixed Wing Search and Rescue aircraft, which will replace the CC115 Buffalo and the CC130H Hercules across Canada. We should also continue to see enhanced capabilities on the CP140M Aurora as the Aircraft Incremental Modernization Program delivers its last of four block improvements, making it one of the most capable anti-submarine warfare and long-range patrol aircraft in the world.
The replacement of the CF-18 fleet is a top priority for National Defence. As we know, this project hit many snags and delays over the years. What are the next steps in this project and how soon can we expect to see the award of the contract to acquire Canada's new advanced fighter aircraft?
The project team continues to engage with the eligible suppliers with the intent to finalize and release the RFP in late spring 2019. A contract award is anticipated in the 2021-2022 timeframe and the first replacement aircraft delivery in 2025.
What are some of the capabilities Canada is looking for in the new fighter aircraft?
In order to counter today's evolving threat environment and remain highly interoperable with its allies and key operational partners, Canada will procure a fighter capability of 88 jets to replace the aging CF-18 fleet.
Military threats across a range of systems such as advanced fighters and anti-access area denial surface-to-surface missile systems, in addition to evolving cyber threats, are making the environment within which the Canadian Armed Forces (CAF) operates more lethal and complex. As such, the CAF requires a fighter fleet that is capable, upgradeable, resilient and interoperable with our allies and partners to ensure Canada continues to meet its NORAD and NATO commitments in the future. The fighter aircraft fleet is a critical CAF capability necessary to enforce Canada's sovereignty, enable continental security, and contribute to international peace and stability.
The Remotely Piloted Aircraft System (RPAS) project is another major project in SSE. This project has gone through many delays as well. What is the current status of this project, and what sort of role do you see RPAS playing domestically and internationally?
As outlined in the Strong, Secure, Engaged, remotely piloted systems have become integral to modern military operations and will significantly change the set of capabilities the RCAF generates. Remotely Piloted Aircraft Systems (RPAS) have been deployed to great effect in numerous military operations, including by Canada. Remotely Piloted Aircraft (RPA) offer several advantages that manned aircraft cannot provide.
The aim of the RPAS project is to provide integrated persistent long-range, long-endurance, intelligence, surveillance, reconnaissance capability. It will operate as part of a system-of-systems network and will be capable of providing near-real-time information to tactical, operational and strategic commanders to support both domestic and deployed operations and when required, provide a persistent precision strike capability to support Canadian Armed Forces operations. The RPAS project will complement existing capabilities within the CAF, such as the CP140M and CF188, and is not a platform replacement.
RPAS will be equipped with a variety of payloads and sensors to detect items of interest, in all-weather operations.
Once the project reaches the definition phase, a request for proposals (RFP) will be issued, which solicits potential suppliers of products or services to bid on available contracts. Based on SSE defence policy direction, release of a request for proposals (RFP) for the RPAS project is planned for fiscal year 2021-2022.
The system would be intended to be used for surveillance and reconnaissance of Canada's maritime approaches and the Arctic, and will represent a significant improvement to CAF capabilities. Overseas, the RPAS will be capable of detecting, recognizing, identifying, tracking and engaging targets as necessary in complex environments and integrate with the systems required to process and fuse the collected information into actionable intelligence.
RPAS operations over Canadian territory could also include support to search and rescue operations, natural disasters, and special events (such as multinational summits like the G8, G20, and larger international events like the Olympics or World Cup).
The RPAS project is finalizing the options analysis project phase, which means the RCAF is looking at various options that could fulfill the requirements of the project. It is anticipated that further formal engagements with industry as part of the acquisition process will start in 2019.
No decision has been made concerning the exact number of aircraft. The number of RPAS required will be sufficient to meet three simultaneous lines of tasking/operations combined domestic and overseas. The exact numbers will be affected by the procurement strategy, infrastructure, and capabilities of the specific platform(s) chosen.
The SSE defence policy has indicated that the RPAS will be a medium-altitude long-endurance (MALE) system with a precision strike capability. However, the RPAS will not be armed for all missions and only when necessary for the assigned task(s). At all times, employment of precision strike capability will adhere to the Law of Armed Conflict (LOAC), as well as any other applicable domestic or international laws. Use of force will be applied following rules of engagement (ROE) applicable to the CAF.
Performance of the RPAS will be dependent on the system chosen. It is the goal of the RCAF project team to provide the Government of Canada with all available options that meet the High Level Mandatory Requirements to make an informed decision in an open competitive environment while providing a solution that meets the requirements of the CAF, provides benefit to Canadian industry and value to taxpayers.
SSE is a defence policy for Canada spanning two decades. Given the long-term nature of this plan, what are some of the challenges in getting the different projects to start on time?
SSE has thus far proven to be a catalyst that has enabled tremendous progress to be made on a number of projects. Given that it spans two decades, it has also provided us the roadmap to follow in terms of progressing procurement projects and their associated timelines or milestones. While it may seem that there are challenges in getting projects progress on-time in the short term, I believe that, as the department mobilizes the procurement workforce to accept more throughput and improve defence procurement processes, these concerns will abate over time and that predictable and achievable schedules will be the norm.
Of all the many different projects you are responsible for, what are some of the ones that you are most excited about and why?
This is a difficult question because I am passionate about all the projects under my responsibility. They are all instrumental in enabling the RCAF to provide the CAF with relevant, responsive and effective air and space power to meet the defence challenges of today and in the future. However, if I were pressed to choose one, I would select the Remotely Piloted Aircraft System (RPAS) as it represents a completely new capability for the RCAF and is representative of the evolution of air power stretching the limits of what we thought possible with innovation and technology.
Can you share some of the lessons you've learned in your current role that can be beneficial to those that will one day sit in your chair?
Force development is a team activity and DAR is but one player on a very large team. Success for my team and I is dependent on the expertise and collaboration from a wide variety of people and organizations from across and beyond the Department of National Defence. As a result, effective communication is essential in maintaining a common purpose to our activities. I cherish the relationships I've made since becoming DAR and constantly express my appreciation to all those I interact with at DND, and in other government departments and industry, and which I depend upon on a regular basis.
Related posts