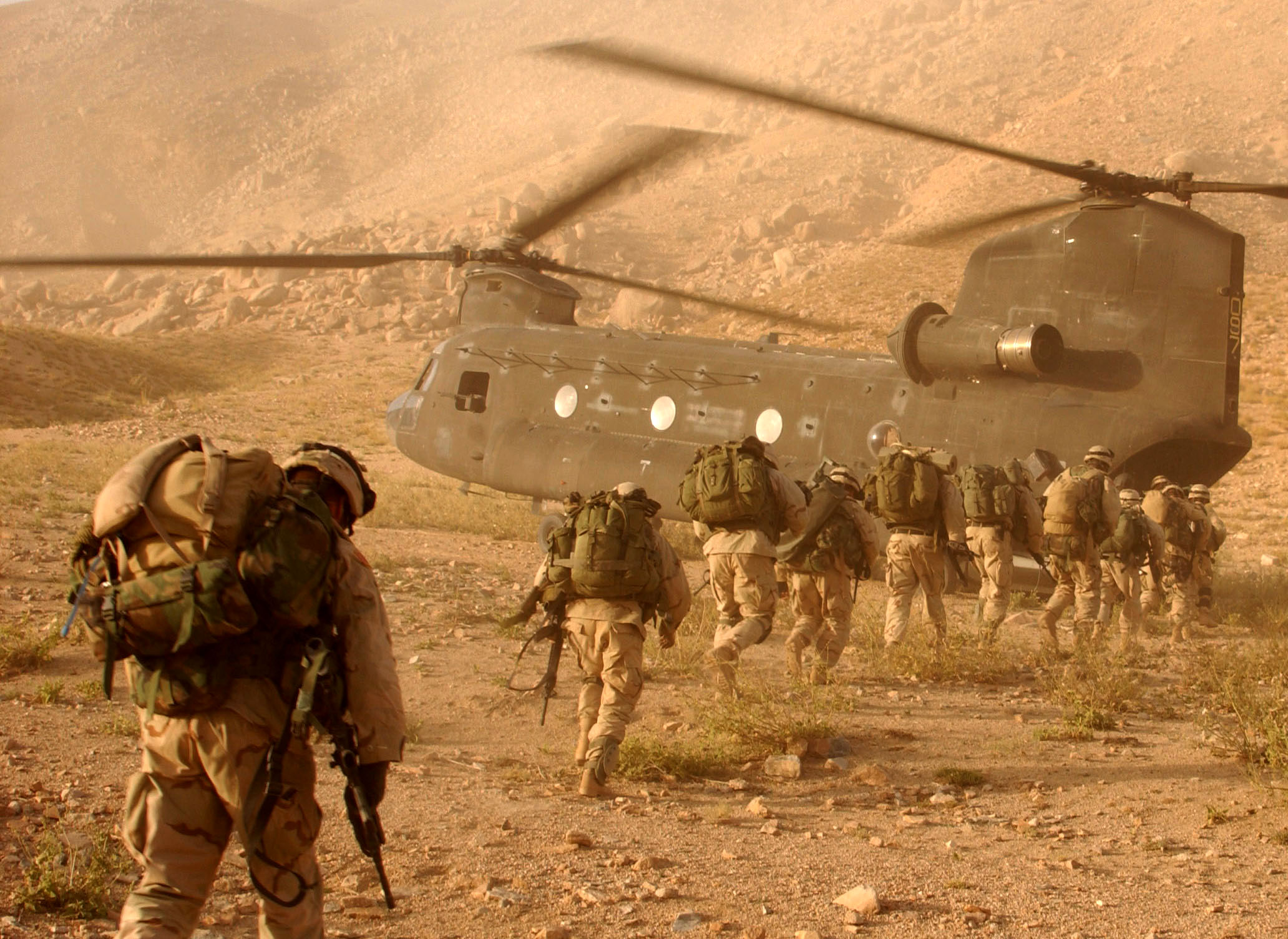 In this episode of Vanguard Radio, Marcello Sukhdeo talks about the US to increase troops deployment to Afghanistan, the Prime Minister's stance on asylum seekers crossing the border into Canada and the Oceans Protection Plan.
Show Notes:
U.S. President, Donald Trump recently endorsed the option to increase troops to Afghanistan but has not provided any specific numbers.
In referring to their presence in Afghanistan, the president said he won't be bound by deadlines and the eventual withdrawal will be determined by "conditions on the ground," which is something American military commanders have long supported.
This conflict, which started with President George W. Bush and continued during the Obama administration, has now been taken over by Donald Trump – spanning three US presidents.
Trump said he thought about pulling out of Afghanistan entirely but decided against it.
A total withdrawal would be a signal of defeat in the face of Iran, Pakistan, and Russia, all of which are vying for influence in the region, said a former commander of Canadian special operations troops.
Asylum seekers
Prime Minister Justin Trudeau speaking at a news conference earlier this week, addressed the issue of asylum seekers crossing the border into Canada.
He said, "If I could directly speak to people seeking asylum, I'd like to remind them there's no advantage. Our rules, our principles and our laws apply to everyone."
In the first two weeks of August, more than 3,800 people walked over the border into the province, compared to about 2,900 who crossed throughout all of July.
The Prime Minister stressed that anyone seeking refugee status will have to go through Canada's "rigorous" screening process.
Oceans Protection Plan
In November 2016, Prime Minister Justin Trudeau announced the Oceans Protection Plan. With an investment of $1.5 billion dollars, the plan came about due to a collaboration between the federal government and Canadians to protect Canada's coasts and waterways.
Canada is known for the longest coastline in the world, and because of the size of territory to cover, this plan was developed to raise the bar on marine protection.
Through the Oceans Protection Plan, Canada's new direction on marine safety now includes four priority areas:
1. Creating a world-leading marine safety system;
2. Protecting and restoring Canada's marine ecosystems;
3. Strengthening partnerships with coastal and Indigenous communities;
4. Investing in science for decision-making
Over the next five years, more than 50 initiatives associated with these priority areas are being launched under the Plan. They will include faster response to oil spills, removing abandoned boats across the country, reducing vessel noise to protect whales, exploring new ways to work together with Indigenous communities, and researching how oil behaves when spilled in marine environments.
For more information on this, please check out this article that was submitted to Vanguard from Transport Canada – https://vanguardcanada.com//2017/08/21/the-oceans-protection-plan-canadas-new-direction-to-protect-its-coasts/
Thanks for joining us on Vanguard Radio for today.
Related posts