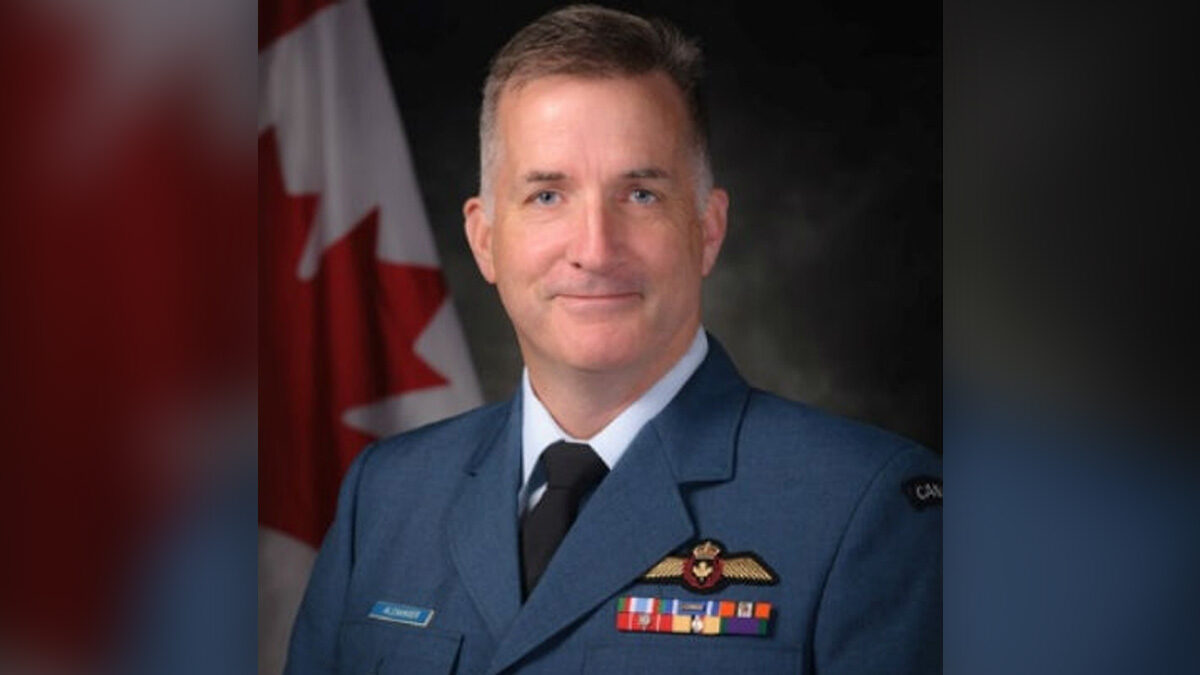 BGen John Alexander Takes Command of 2 Canadian Air Division
Vanguard Staff, July 13, 2022
2 min

read
1791
A new Commander was selected for 2 Canadian Air Division (2 CAD) on July 8 – Brigadier-General John Alexander. BGen Alexander takes over this role from outgoing Brigadier-General Denis O'Reilly. Commander of the RCAF, Lieutenant-General Al Meinzinger, headed the ceremony held at the 17 Wing Officer's Mess in Winnipeg.
BGen Alexander's newfound duties will include monitoring all RCAF individual education and training (including ab-initio training for over 27 RCAF occupations), provide oversight of core RCAF developmental courses, and support overall RCAF training management.
"It is an honour to assume Command of 2 Canadian Air Division during such a critical time for the Royal Canadian Air Force, as we seek to grow and continually energize our training and education efforts. Innovation is alive and well across the RCAF and I look forward to championing this as we step forward to continually build the foundation for our Air Force. And what I look forward to the most, is the opportunity to work closely with our aviators and Defence Team professionals at the Division. My sincere appreciation to Brigadier-General O'Reilly for his steadfast leadership over the past two years," he noted during the ceremony.
With extensive past experience in simulation and training and flight safety directorates, his latest accolade is having been Director General Air and Space Readiness in Ottawa, Ont. From being deployed out to Bosnia, Iraq, Northern Ireland, and Egypt, to commanding 427 Special Operations Aviation Squadron and being Canadian Task Force Commander and Chief of Liaison to the Multinational Force & Observers in the Sinai, BGen Alexander brings insightful experience and knowledge to his new position. He is also a graduate of the University of Western Ontario, the Royal Military College of Canada, and the NATO Defence College in Rome, Italy.
Following his departure as commander, BGen O'Reilly will become Chief of Staff to the Chief of the Defence Staff at National Defence Headquarters in Ottawa, Ont.
Related posts