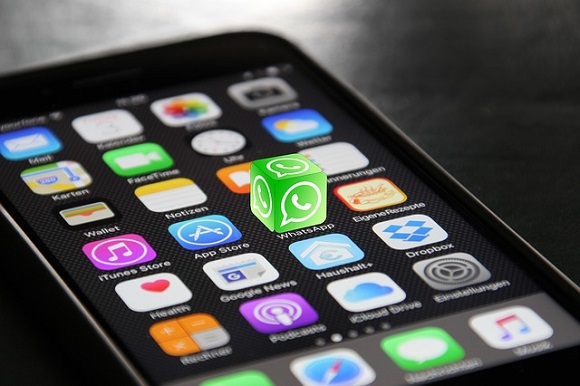 Backdoor to WhatsApp sought in aftermath of London Attack
Stewart Downing, March 27, 2017
0
4 min

read
335
United Kingdom's Home Secretary Amber Rudd wants the government to gain access to the encrypted data held by instant messaging freeware WhatsApp in order to thwart terrorist attacks.
British-born Khalid Masood reportedly used WhatsApp shortly before he ploughed through the crowds on Westminster Bridge on March 21st. Three people, he ran over and an unarmed policeman whom he later stabbed just outside the Parliament died, while scores of others were wounded in the attack.
"There should be no place for terrorists to hide," Rudd was quoted as saying by the Guardian newspaper. "We need to make sure that organisations like WhatsApp, and there are plenty of others like that, don't provide a secret place for terrorists to communicate with each other."
Related Content
10 people arrested as London attack probe is stepped up
More privacy safeguards in Five Eye's data sharing sought
Police chiefs' password resolution called unconstitutional 
No ISIS connections
Meanwhile, the U.K. police said there are no indications that Masood is connected with terrorist groups such as ISI or a Qaeda.
Masood had "an interest in jihad" but there are no indications that he discussed his attack plans with others, a report from CTVNews.ca quoted Metropolitan Police Deputy Assistant Commissioner Neil Basu as saying.
Basu also said that Masood's method of attack "appears to be based on low-sophistication, low-tech, low-cost techniques copied from other attacks."
What is WhatsApp?
"We are horrified at the attack carried out in London and are cooperating with law enforcement as they continue their investigations," a spokesperson for WhatsApp said.
The Mountain View, Calif.-based WhatsApp is a cross-platform for instant messaging via cellular phones. Its parent company is Facebook.
The service employs the Internet for voice calls, video calls, text messages, and to allow users to transmit images, documents, audio files, user location, and audio files. According to the company, more than one billion people in more than 180 countries use WhatsApp to communicate.
Last year, WhatsApp rolled out default end-to-end encryption for the app. It prevents anyone, including WhatsApp engineers from accessing messages sent through WhatsApp.
"From now on when you and your contacts use the latest version of the app, every call you make, and every message, photo, video, file, and voice message you send, is end-to-end encrypted by default, including group chats," WhatsApp founders Jan Koum and Brian Acton, wrote in a blog when they released the feature.
"The idea is simple: when you send a message, the only person who can read it is the person or group chat that you send that message to. No one can see inside that message. Not cybercriminals. Not hackers. Not oppressive regimes. Not even us," they wrote. "End-to-end encryption helps make communication via WhatsApp private – sort of like a face-to-face conversation."
And that is why Rudd is demanding a backdoor to WhatsApp.
It is "completely unacceptable" government authorities are barred from reading messages protected by encryption, Rudd said. The Secretary has called on leaders of tech companies meet with her on March 30th.
Privacy vs. access
The issue has once more brought up the debate around privacy of people's personal digital data and the right of the government to it in situations concerning police investigations.
WhatsApp has fought off government access to its customer information before. It has been blocked in Brazil and was involved in a "prolonged standoff" with the U.S. Department of Justice.
Other tech companies have been entangled in similar situations with governments and law enforcement agencies.
Last year, several tech companies supported Apple in its battle against a U.S. judge's ruling that the phone maker create a backdoor to its iPhone to allow federal agents to access data locked inside the smartphone of a person who shot to death 14 people.
In Canada, police chiefs last year had sought the creation of a legislation that would compel people under investigation to hand over their mobile phone password to authorities has been called "overreaching" and "unconstitutional" by privacy advocates.
Recently, the United States imposed a ban on passengers carrying nearly all types of electronics devices for flights coming directly from 10 airports in eight Middle Eastern and African countries.
Related posts