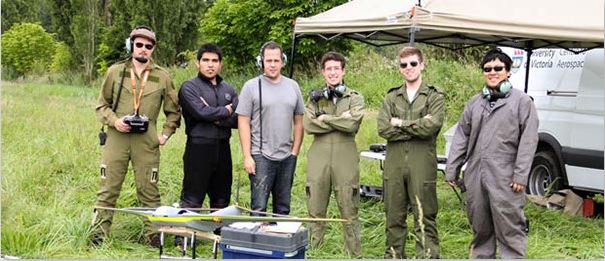 A "game-changer" for UAVs? Feds invest in UVic program
Federman Rodriguez, July 28, 2015
0
2 min

read
325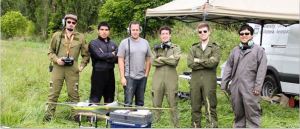 Funding from the Canadian government will help develop Victoria's advanced manufacturing and aerospace sectors. The investment, which cashes in at over $2,084,000, will be split between two projects in British Columbia.
The first portion of $1.6 million will go directly to Camosun College. The college is currently constructing a new testing integration lab that will provide support to the manufacturing sector and students alike. This lab will allow students to gain hands-on experience with advanced manufacturing technologies.
As an investment in students' futures, part of Camosun College's funding will go towards a Career Hub. There, students will receive recruitment and interaction opportunities with local employers.
"We find that integrating innovation into the educational process significantly enhances the job preparedness of our graduates, reduces on-ramping time at the workplace, and ultimately contributes to increased productivity and efficiency," said Dr. Tom Roemer, Vice President Strategic Development, Camosun College.
The second $527,000 portion of the government's investment is going to the University of Victoria. The money will help the university purchase equipment and conduct laboratory upgrades. These upgrades will ultimately support the Centre for Aerospace Research (CfAR)'s development, commercialization and certification of Unmanned Aerial Vehicles (UAVs) initiative.
Dr. David Castle, Vice-President Research, University of Victoria, believes this funding could be a game-changer for the future of UAVs.
"In the three years since its inception UVic's Centre for Aerospace Research has become a Canadian leader in UAV research, design, integration and testing," Dr. Castle said. "This funding will advance the application of next-generation UAVs in a wide variety of fields, including agriculture, forest fire patrol, and search and rescue."
"By investing in state-of-the-art technologies at Camosun College and at the University of Victoria, our Government is helping the advanced manufacturing and aerospace sectors grow, while creating a highly-qualified workforce for the future."
– The Honourable Michelle Rempel, Minister of State for Western Economic Diversification
Related posts