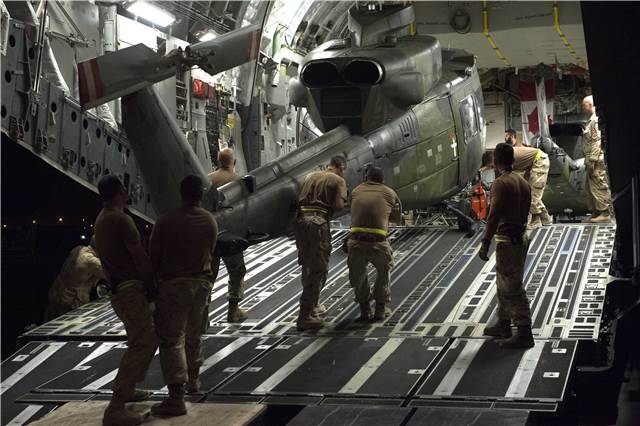 430 Tactical Helicopter Squadron supports Operation Impact
Stewart Downing, October 7, 2016
0
2 min

read
334
The 430 Tactical Helicopter Squadron assumed command of the Operation IMPACT Tactical Aviation Detachment in Northern Iraq as the Canadian Armed Forces continues its commitment to the fight against Daesh. 
430 Tactical Helicopter Squadron relieved 427 Special Operations Aviation Squadron, which had been providing tactical aviation support since May. The Tactical Aviation Detachment of Air Task Force-Iraq comprises approximately 60 personnel who fly and maintain three CH-146 Griffon helicopters. A fourth helicopter is expected to be in theatre in the coming weeks.
The CH-146 Griffon helicopters provide in-theatre tactical transport to Canadian troops and material near Erbil. The aircraft carry an array of self-defence systems and weapons as a matter of force protection.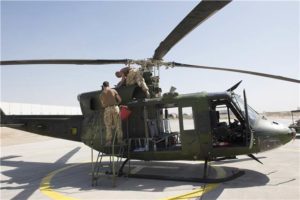 430 Squadron based at Canadian Forces Base Valcartier, Quebec, is replacing three CH-146 Griffon helicopters and personnel previously deployed in May 2016 as part of the continued expansion of Op IMPACT.
As part of Joint Task Force-Iraq, ATF-I contributes to coalition air operations against Daesh to improve security in Iraq and in the region.
Canada remains a committed partner in the global Coalition against Daesh. Op IMPACT will total approximately 830 military personnel once all new capabilities are in place.
RELATED CONTENT
Griffon helis,intel centre deployed in action against ISIL
Government seeks supplementary funding for Op Impact
"The Tactical Aviation Detachment will provide air mobility capability in northern Iraq as the Iraqi security forces, backed by the Coalition, reclaim their country from Daesh," said Brig. Gen. Shane Brennan, commander of  Joint Task Force-Iraq. "Our personnel is our strength and they will continue to enhance our reputation for excellence in operations."
Related posts