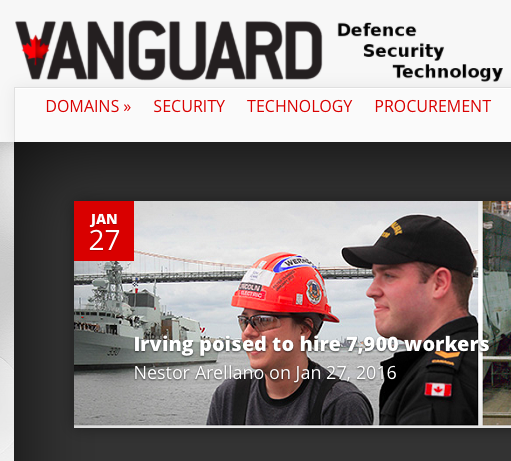 The way forward
Marcello Sukhdeo, January 27, 2016
0
2 min

read
363
Vanguard has undergone a lot of changes over the past few months, and I am pleased to join the masthead as the magazine's Editor-in-Chief. We've been working hard on expanding our traditional format, taking slow but deliberate steps into the digital sphere, relaunching our website, shooting video, and boosting our presence on social media.

We're also moving our content closer to industry. You'll notice small changes to this issue that are representative of that shift, but the process is far from complete. How we evolve, from an editorial standpoint, will hinge upon the feedback we get when consulting with professionals across the defence and security sector… and that's ongoing.
On the frontline of change for Vanguard is our new editor, Nestor Arellano. He's already been busy reaching out to the defence and security community, and is driving our expansion into the digital sphere. Nestor is interested in pushing Vanguard towards a series of firsts for defence industry trade magazines via content delivery. But this isn't blind innovation; the defence community communicates across different media, and our relevance depends on starting and contributing to those conversations wherever they are taking place. Today, jumping into the narrative with a print magazine every two months just isn't enough.
With the re-launch of our website, VanguardCanada.com, and the beginning of our video interviews — the first with Boeing's Jim Barnes and OMX's Nicole Verkindt — the Vanguard team is now putting together the framework for a Canadian defence industry podcast, or "Radio Show." Just like our print and digital content, each show will be created with input from industry, and will feature the people, technology, and companies that are moving the community forward. If you have a concept, idea, or would like us to interview someone on the show, please email nestora@netgov.ca.
Vanguard is defined as "a group of people leading the way in new developments or ideas." That's exactly what we intend to do for Canadian defence and security sectors.
Related posts