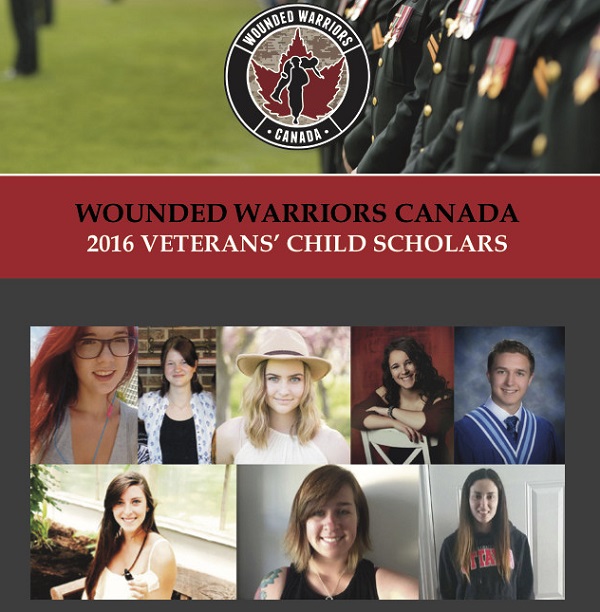 Wounded Warriors Canada scholars head for school today
Stewart Downing, September 6, 2016
0
2 min

read
355
Eight young people are heading to their respective colleges and university today, thanks in part to the help of one of Canada's leading organizations that support and honour ill and injured members of the Canadian armed forces, veterans, first responders and their families.
Wounded Warriors Canada today announced the recipients of the group's 2016 Veterans' Child Scholarship (VCS) program.
Through the generous support of the founding sponsors at The Bay Street Children's Foundation, CIBC Capital Markets, RBC, and ITG, these eight students are headed to their respective college or universities "having received this important hand up," according to WWC.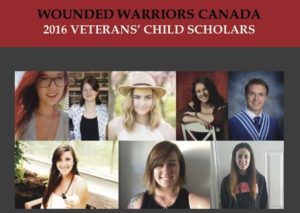 The 2016 Wounded Warriors Canada Veterans' Child Scholars:
Calissa Daley: Acadia University
Kayla Wiems: Camoson College
Ashley Pelletier-Simard: Dalhousie University
Julia Beekhouse: Saint Mary's University
Katrina Hunter: University of Ottawa
Alisha Perreault: University of Ottawa
Mikayla Lively: Algonquin College
Alexander Jones: Queen's University
The $40,000 VCS fund provides one year of full-time post-secondary education to eight children whose parent is a Canadian Armed Forces Veteran, serving or retired, affected by Operational Stress Injuries (OSI) – including Post Traumatic Stress Disorder (PTSD).
"Each of the applications we received was deserving of this fund," said Phil Ralph, national program director of Wounded Warriors Canada, said in a statement. "Their heart-wrenching stories of what life can be like growing up in a home with a parent, or parents, who suffer from an Operational Stress Injury was a reminder to us all about the need to ensure the entire military family is supported when program options are considered. We look forward to watching the students grow and prosper in this next chapter of their lives."
The Veterans' Child Scholarship represents Wounded Warriors Canada's first initiative directly focused on the children of our ill and injured Canadian Armed Forces members and Veterans.
Related posts