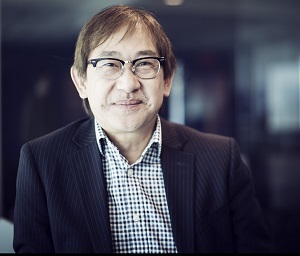 VR, gaming technology and training the future soldier
Stewart Downing, August 26, 2016
0
4 min

read
376
Gaming techniques and virtual reality technology is poised for rapid growth in the military simulation training market.
Technologies and gadgets more familiarly seen in computer game consoles are increasingly making their way to simulation-based systems meant to train armoured vehicle drivers, naval gunnery personnel, pilots, maintenance crews, and more.
The global military simulation and virtual reality-based training market are expected to be worth US$15.8 billion by 2025. That's up from $10.4 billion last year, according to The Global Military Simulation and Virtual Training Market 2015-2025 Report by Strategic Defence Intelligence.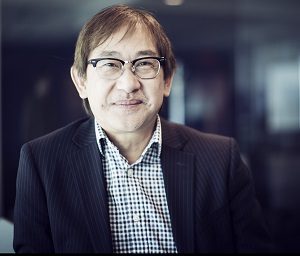 "I don't foresee any major barriers to the adoption of simulation training in the military anymore," says Jean-Claude Siew, Vice-President of Technology and Simulation for Canadian firm Bluedrop Training & Simulation Inc. "In the last few years, there has been a major shift towards the use of simulators…simulators have taken over what once was class-room-based training."
But now, Siew says, the greater flexibility and lower cost of virtual reality headgear are creating another major shift.
Such as shift was undertaken recently by a United Kingdom-based simulation company that switched VR technology. Plektek's is using VR to train army medics, an area different from Bluedrop's core business. However, the U.K. company's experience illustrates how VR technology is helping businesses reduce cost.
The traditional way of training army medics would have involved constructing a huge cabin where soldiers practice patching up wounds in an environment that simulate a battlefield.
Such a set-up would have cost millions of pound, according to Collette Johnson, medical business development manager for Plektek. Virtual reality technology has allowed Plextek to cut cost by allowing the company to use software that projected life-like battlefield scenarios onto visors or helmets, she said an interview with technology publication Wareable.com.
The price tag of the  VR simulation solution was "in the low tens of thousands" compared to the price of a traditional training cabin, she explained.
Bluedrop is applying simulation and VR technology in naval and air force training.
In April this year, Bluedrop announced a $15 million contract to design courseware for the Royal Canadian Navy. The courseware will be used to train sailors that will man six, next-generation Arctic Offshore Patrol Ships (AOPS) now being built at the Halifax Shipyard.
Bluedrop is also developing Virtual Reality (VR) simulation and emulation systems for the naval and air markets.
These systems include headgear which provides an all-round interactive experience, according to Siew. Trainees can use the gear to practice and familiarize themselves in a naval or aerial setting including activities such as steering and gunnery in preparation for missions.
He says the helmets use augmented reality technology to display work scenarios, scenes, and schematics that provide users an "immersive environment" very much akin to what they would encounter in real-life.
Recently, Bluedrop has partnered with aerospace giant Boeing to develop the next-generation CH-47 Chinook helicopter Rear Crew Mission Trainer that integrates its Canadian-built fuselage with Boeing's cockpit training simulator system.
The fuselage is part of a forty-two foot-long mock-up of the Chinook helicopter that was manufactured by Bluedrop and installed at the Bluedrop Training and Simulation Centre facility in Halifax, Canada.
In addition to this latest milestone, the team has tested and is on track to achieve a 100% untethered, or wireless, virtual reality training experience that will maximize the flexibility and safety of the trainer.
Bluedrop was recently awarded a contract by KF Aerospace Defence Programs, operators of the Contracted Flying Training and Support (CFTS) program in Southport, Manitoba, to deliver visual systems upgrades to several existing flight simulators used in the training of multi-engine and rotary wing pilots in the Royal Canadian Air Force.
These upgrades are part of a larger scope of work that sees KF Aerospace Defence Programs and Bluedrop providing the Royal Canadian Air Force's Primary, Rotary Wing and Multi-engine Pilot training until 2027. CFTS program has a major role in training 80% of new pilots in the RCAF every year.
"CFTS is one of our most demanding projects and we look forward to supporting KF Aerospace Defence Programs in continuously improving training effectiveness," says Siew.
The visual upgrade project is valued at $2.2 million and will  include all associated training and certifications by the Bluedrop Training & Simulation team.
Related posts