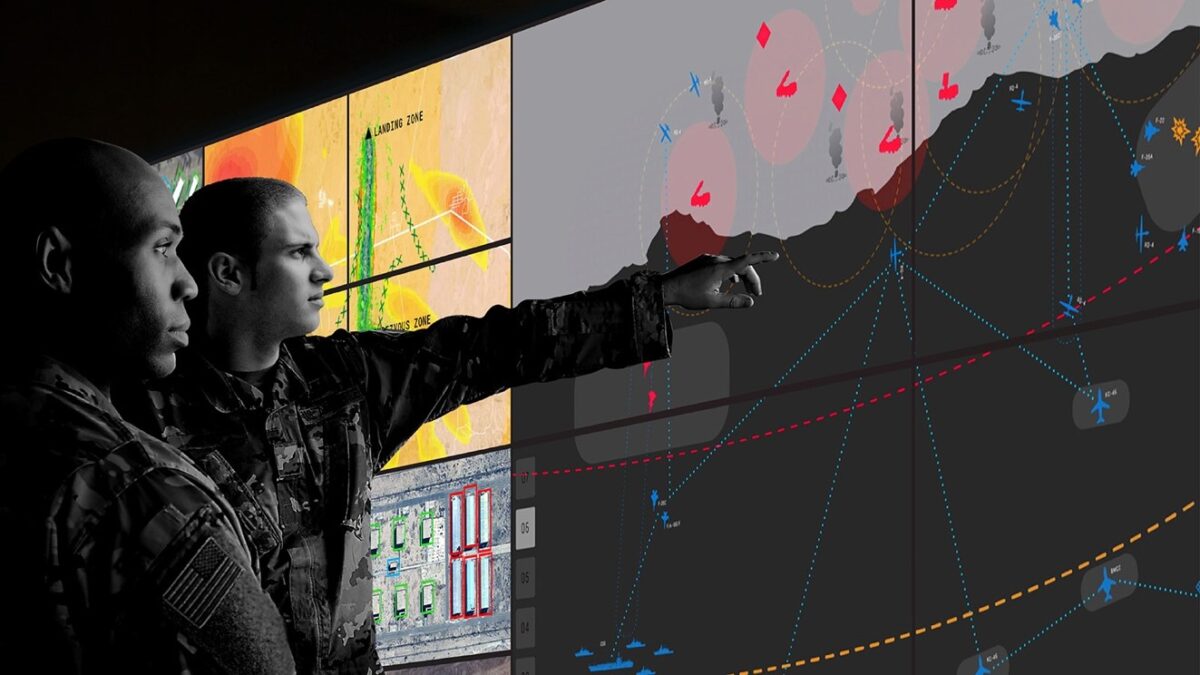 The Eyes and Ears of NORAD
Vanguard Staff, October 4, 2022
5 min

read
1452
Raytheon Technologies continues working with NORAD to modernize technology to protect Canada's North
Detection and tracking are only the first steps in identifying threats to North America. The capability to defend against threats will depend on the speed at which we collect, analyze and use data to optimize the decision loop. By accelerating our decision-making, we can move left of launch and hopefully dissuade an adversary from even considering launching an attack.
NORAD, or North American Aerospace Defense Command, must remain ready to respond to any attack and protect the North American infrastructure. Raytheon Technologies is prepared to do this with a focused, layered web of proven effectors ready to engage anything from small Unmanned Aerial Systems to cruise, hypersonic and ballistic missiles.
"Leveraging proven solutions helps minimize program risk and enable NORAD to deliver a high-paced, low-risk, cost-effective technical solution for continental defence," said Mike Lewis, director of Raytheon ELCAN, a Raytheon Technologies subsidiary in Canada. "Raytheon Technologies has proven weapon technologies and effectors to support Canada's plan to modernize Canada's continental defence capabilities and protect Canadians from new and emerging threats."
Established in 1958, NORAD is the bi-national military cooperation between Canada and the United States that provides aerospace warning, air sovereignty and defence for North America. This mission becomes increasingly more difficult as adversaries develop advanced capabilities.
Canada is investing in capabilities to defend critical locations in the event of an attack. The key to optimizing that response is to ensure the platforms being fielded are equipped with the correct effectors integrated with a proven Command, Control, Communications, Computers Intelligence, Surveillance and Reconnaissance, or C4ISR, network. The command structure needs the right information at the right time to assess the situation and direct an appropriate response.
Investing In, From and For Canada
"Continental defence is the last unwritten chapter in Canada's defence policy – Strong. Secure. Engaged.," said Garry Venman, chief executive of Raytheon Canada, a Raytheon Technologies subsidiary. "As a fighter weapons instructor for the Royal Canadian Air Force when I was flying NORAD missions, the biggest threat I faced was subsonic cruise missiles. Now the threats are faster and don't fly in a straight line."
As a company, Raytheon Technologies continues to invest in developing capabilities to meet the specific requirements in the Canadian Arctic, including ongoing research and development of over-the-horizon radar – a joint effort between Raytheon Canada and Defence Research and Development Canada.
According to a 2019 Department of National Defence, sky-wave radar is a technology for detecting air targets at all altitudes beyond the radar's horizon. This involves reflecting signals off the ionosphere and back to a receiving station located beyond the line of site. Once operational, the system will be used in conjunction with other systems to further understand the effect of the aurora borealis on target detection beyond the horizon.
Raytheon Technologies is investing in Skywave Over-The-Horizon Radar to modernize a capability that has been online and serving NORAD since the beginning. This next generation of OTHR provides greater fidelity, longer ranges and resilience working through varying atmospheric conditions, including the aurora borealis. While the underlying physics of the program remain relatively unchanged, the improved capabilities the Skywave brings to NORAD provides persistent 24/7 coverage at a considerably lower cost.
Modernized Command and Control Systems
It's not enough just to have pieces of technology – those pieces must work together to provide a single, integrated operational picture and provide tools to allow operators to effectively communicate and take definitive actions. Raytheon Technologies' solutions are measured not just by a single mission or invention, but by the larger ecosystem of disruptive technologies they connect to – to succeed in any domain against any challenge for a safer, more connected world.
Bob MacKenzie, technical director for Battle Management Command and Control for Raytheon Missiles and Defense (a Raytheon Technologies business), was a panelist at the 2022 C4ISR and Beyond conference. During the panel, MacKenzie summarized the challenge by saying, "every item should be considered as a node in a network rather than an isolated element. The focus needs to be on delivering meaningful capability to our allied forces – not just delivering technology for technology's sake."
The optimum solution provides a common operating picture that synthesizes and analyzes data allowing for quick, proactive action.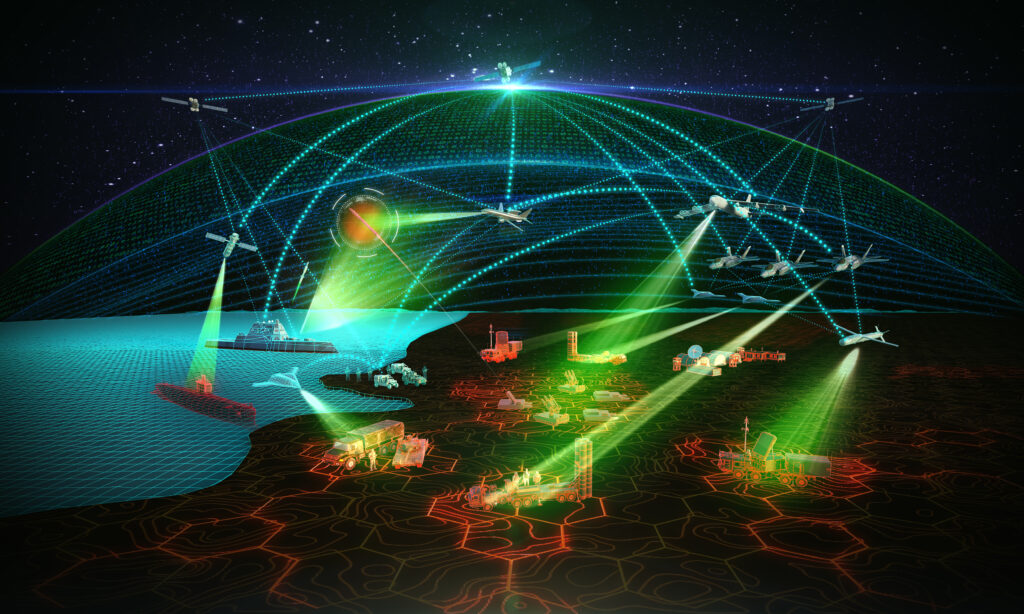 Research, Development, and Innovation
The system needs the ability to evolve and grow as the threat evolves. Raytheon Technologies is an active partner in multiple consortia to establish the standard for open architecture. This set of standard software messages will enable advanced radars to connect to mission systems, which ultimately allow any processor to plug and play into the network from open systems architecture sensors to secure communications to battle management command and control.
It is critical to develop systems that are aligned with industry, government, and NATO standards from the start and are built in an open architecture that allows for growth and incorporation of new technologies. This is key to mutual allied defence and maintaining the decision loop advantage over our adversaries making modernization efforts for NORAD a greater priority. Raytheon Technologies is contributing its multi-domain footprint of capabilities in space systems, resilient communications, sensors, effectors, secure processing, artificial intelligence, machine learning, and mission software to the Joint All Domain Command and Control architecture, or JADC2.
Tomorrow's battles will require military commanders and operators to make more informed decisions faster than ever before. JADC2 is the Department of Defense's vision for a future command and control construct that will synchronize operations across every domain – sea, air, land, space, cyber, and the electromagnetic spectrum including with the Joint Force, U.S. allies and partners.
For more information, visit www.rtx.com
Related posts