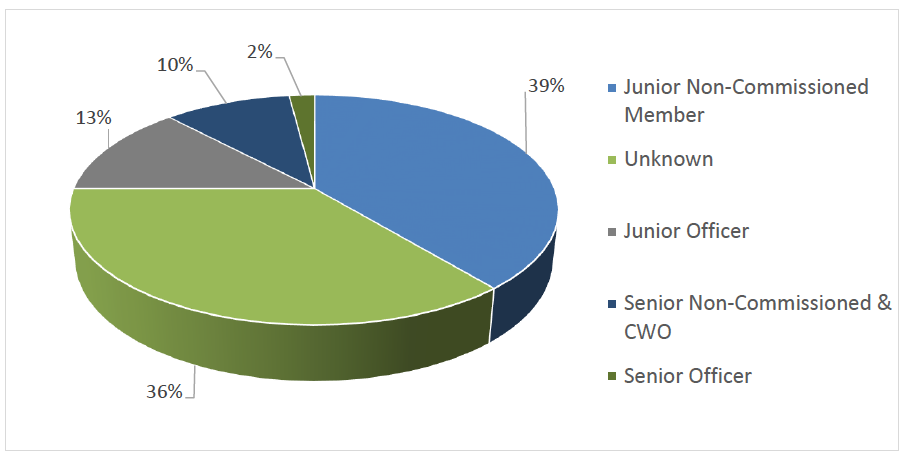 Sexual Misconduct Response Centre issues inaugural annual report
Marcello Sukhdeo, August 9, 2017
0
2 min

read
356
The Sexual Misconduct Response Centre (SMRC) issued its inaugural annual report for the fiscal year 2016-2017 on August 8, 2017. This report comes almost two years since its establishment in September 2015, to support Canadian Armed Forces members, who are victims or have been affected by harmful and inappropriate sexual behaviour.
The SMRC is independent of the chain of command and is part of the Department of National Defence under the authority of the Deputy Minister of National Defence. It provides CAF members direct access to an experienced team of counsellors with knowledge of social work, psychology and military. This confidential counselling service is always available to CAF members in both French and English and includes planning for members' immediate safety if needed.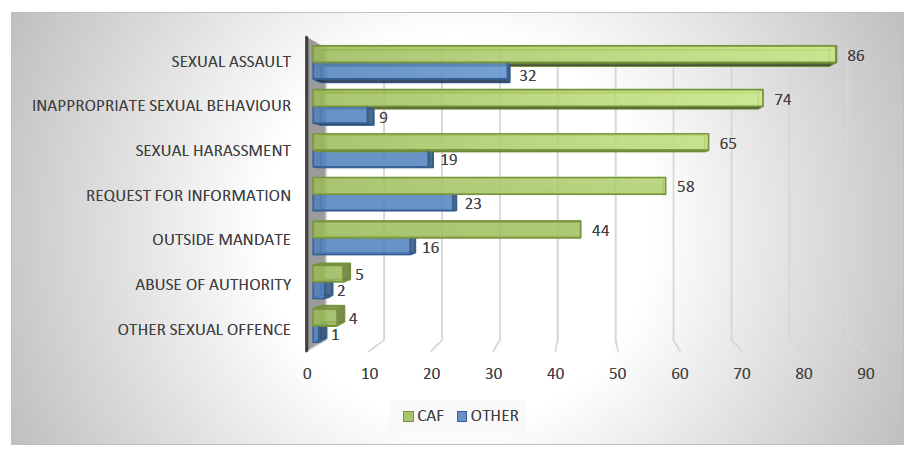 The organization also provides access to a Military Liaison Team, which includes a member of the Military Police, providing information and support in making informed choices on the way forward. Information on what to expect during the investigative processes, the military and civilian justice systems, and of other investigative or complaint mechanisms are provided to the affected members.
Another core mandate is to "provide information to the CAF on potential trends based on aggregate data gleaned from interactions with CAF members."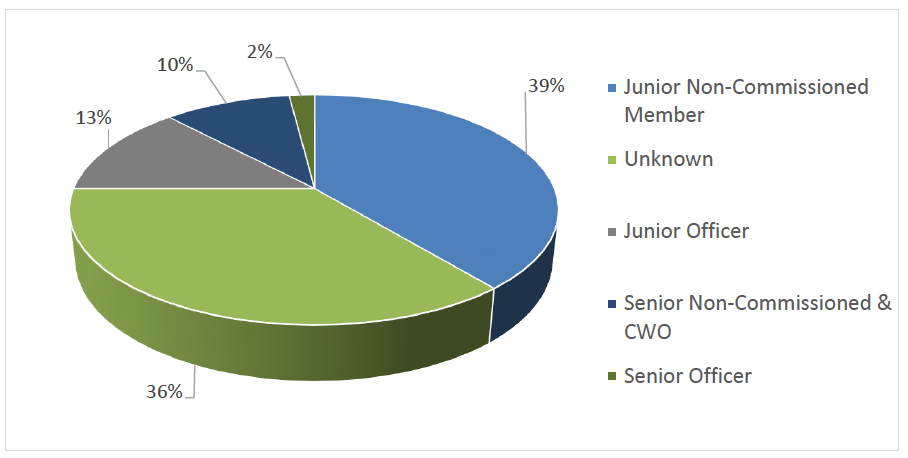 "…the Centre has strived to become a trusted avenue for members affected by harmful and inappropriate sexual behaviour to receive confidential support in order to make informed choices about optional courses of action in their individual circumstances," Dr. Denise Preston, C. Psych, Executive Director, Sexual Misconduct Response Centre, wrote in the report to Deputy Minister of National Defence.
During the period April 1, 2016, to March 31, 2017, the Centre provided counselling services to over 400 members while meeting with over 3,500 CAF members through town halls and other events.
To get the report: Sexual Misconduct Response Centre – Annual report 2016-2017, go here.
Source: DND
Related posts