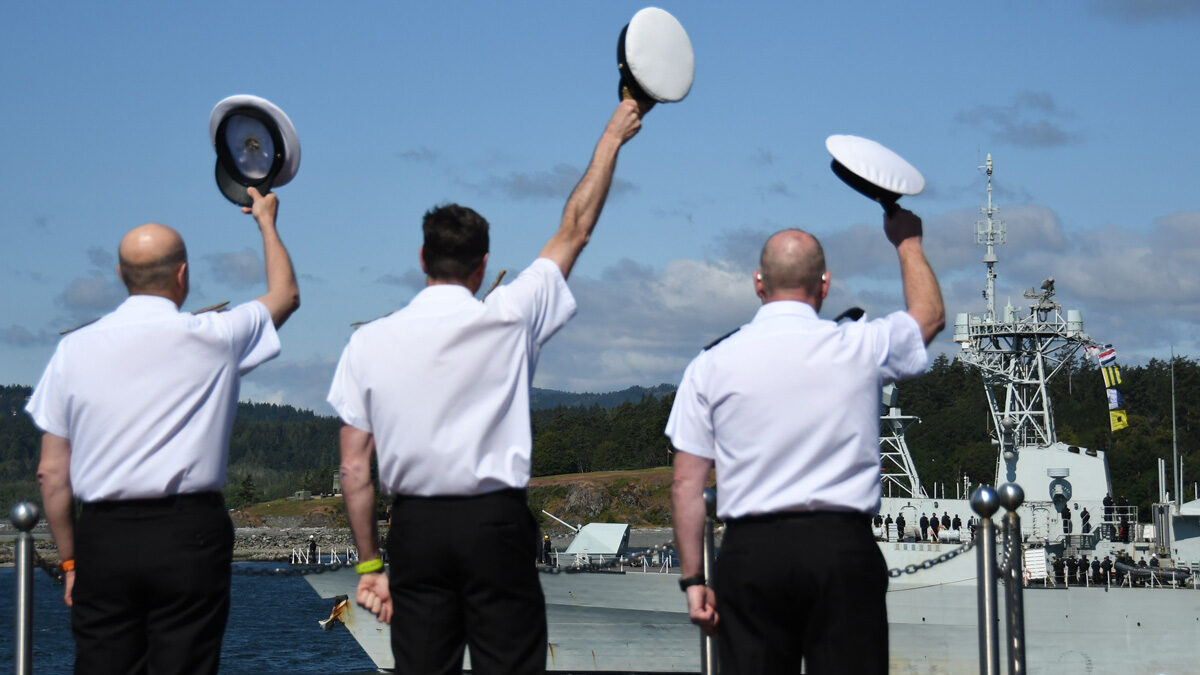 Setting Sail: HMCS Vancouver and Winnipeg Begin Five-Month Deployment to Indo-Pacific
Vanguard Staff, July 1, 2022
2 min

read
1247
Her Majesty's Canadian Ships (HMCS) Vancouver and Winnipeg, along with their helicopter air detachments, began a five-month deployment in the Indo-Pacific region on June 14.
These ships will take part in Exercise Rim of the Pacific (RIMPAC) 2022 between June 29 and Aug. 4. This year, it will take place around the Hawaiian Islands and Southern California.
"It is a huge privilege as the new Commander of Maritime Forces Pacific & Joint Task Force Pacific to wish fair winds and following seas to HMCS Vancouver and HMCS Winnipeg as they depart for Exercise RIMPAC 2022 and subsequently deploy to the Indo-Pacific region to work with allies and partners in support of Canada's interests in the area," commented RAdm. Christopher Robinson, Commander Maritime Forces Pacific / Joint Task Force Pacific. "Crewed by the very best teams that the Canadian Armed Forces has to offer, I can't wait to witness all of their successes over the coming months,"
Canada has participated in every iteration of the RIMPAC exercise since its inception in 1971. The exercise helps establish Canada's naval presence in the Indo-Pacific region and its longstanding commitment to peace and stability in the area.
This year, Canadian officers will take key roles in RIMPAC, according to a press release from the Department of National Defence. Vice-Admiral Christopher Robinson will act as Deputy Commander Combined Task Force RIMPAC, and Captain (Navy) Doug Layton as Deputy Commander Combined Force Maritime Component Command.
"I am very proud that our collective team, including our close friends and shipmates from HMCS Winnipeg, together will be representing the Royal Canadian Navy at this year's RIMPAC, and then on operations PROJECTION and NEON," added Commander Kevin Whiteside, Commander HMCS Vancouver. "After months of preparation for this tasking, it is an honour to uphold the Canadian Armed Forces' commitment to working with allied and trusted partners in fostering peace and stability in the world, especially at this time of instability. Thank you to our families, friends, loved ones, and to the greater Defence community, for your support in getting us here."
Until December 2022, HMCS Vancouver and HMCS Winnipeg will be deployed. The ships will participate in multinational exercises, port visits, training, and engagements with foreign navies and other international partners under Operation PROJECTION, as well as monitoring United Nations Security Council sanctions on North Korea under Operation NEON.
"…One with the strength of many, HMCS Winnipeg is ready to maintain Canada's ongoing commitment to global peace, make the world more secure and enhance relationships with Canada's allies and partners. I am extremely grateful to our families and friends for their unwavering support, and inherent resiliency-you are the source of our strength," concluded Commander Annick Fortin, Commanding Officer HMCS Winnipeg.
Related posts