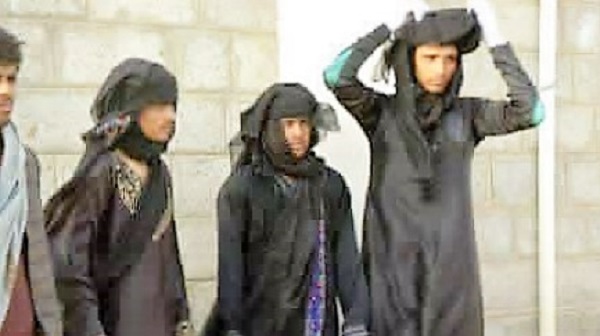 ISIS sleeper cells launch counter attack
Stewart Downing, October 21, 2016
1
2 min

read
319
A group of  Islamic State of Iraq and Syria (ISIS) militants were reported to have launched a counter-attack in the northern Iraqi city of Kirkuk on Friday. The counter attack occurred just a few days after Iraqi government troops and Peshmerga fighters began an assault on the ISIS stronghold in Mosul.
At least six police officers and 13 employees of a power station in Kirkuk were reportedly killed in the attack on the city. Meanwhile, there are also reports that some 500 families from Mosul have been abducted by fleeing ISIS forces that are believed to be intent on using their captives as human shields.
VIDEO: Peshmerga stop an #ISIS suicide car bomb heading towards them NE of #Mosul – @K24English pic.twitter.com/axqfNWWJHA

— Gissur Simonarson (@GissiSim) October 20, 2016
Iraqi and Kurdish forces backed by a United States-led coalition launched a multi-pronged offensive on October 17 to root out ISIS from Mosul. By Thursday, several villages around the city had been retaken from ISIS.
RELATED CONTENT
US defence chief thanks Canada for boosting training, humanitarian mission in Iraq   
More #ISIS dressed in women clothes, fleeing #Mosul among civilians. #MosulOps @IntlPV @IPCTU pic.twitter.com/tH5mL70rcp
Via @CtrlSec

— Kristina Dei (@2kdei) October 19, 2016
A report from the BBC said 12 ISIS terrorists were killed in the counter-attack on Kirkuk, located some 170 kms south east of Mosul. The district police chief told the news agency that suicide bombers had attacked three police buildings and the headquarters of a political party in the city.
Our brothers and sisters from #Rojhelat PAK #Pêşmerga participating in today's #Mosul offensive. #Kurdistan #MosulOffensive #TwitterKurds pic.twitter.com/vffBKIo01m

— Savaş Kerkûki (@PeshmergaEU) October 20, 2016
Najm al-Din Karim, governor of Kirkuk, blamed the attack on ISIS sleeper cells. He said Kurdish Peshmerga fighters have control of the situation.
There are also fears that ISIS (also referred to as ISIL) is taking civilian hostages to facilitate their retreat.
#Mosul .

Kurdish #Peshmerga forces make a further push to dislodge #ISIS terrorists out of its last remaining stronghold in #Iraq .
. pic.twitter.com/5mDoV8t9sg

— Civil Defence Units (@DefenceUnits) October 20, 2016
"We are gravely worried by reports that ISIL is using civilians in and around Mosul as human shields as the Iraqi forces advance, keeping civilians close to their offices or places where fighters are located, which may result in civilian casualties," Zeid Ra'ad al Hussein, the United Nations high commissioner for human rights.
Related posts