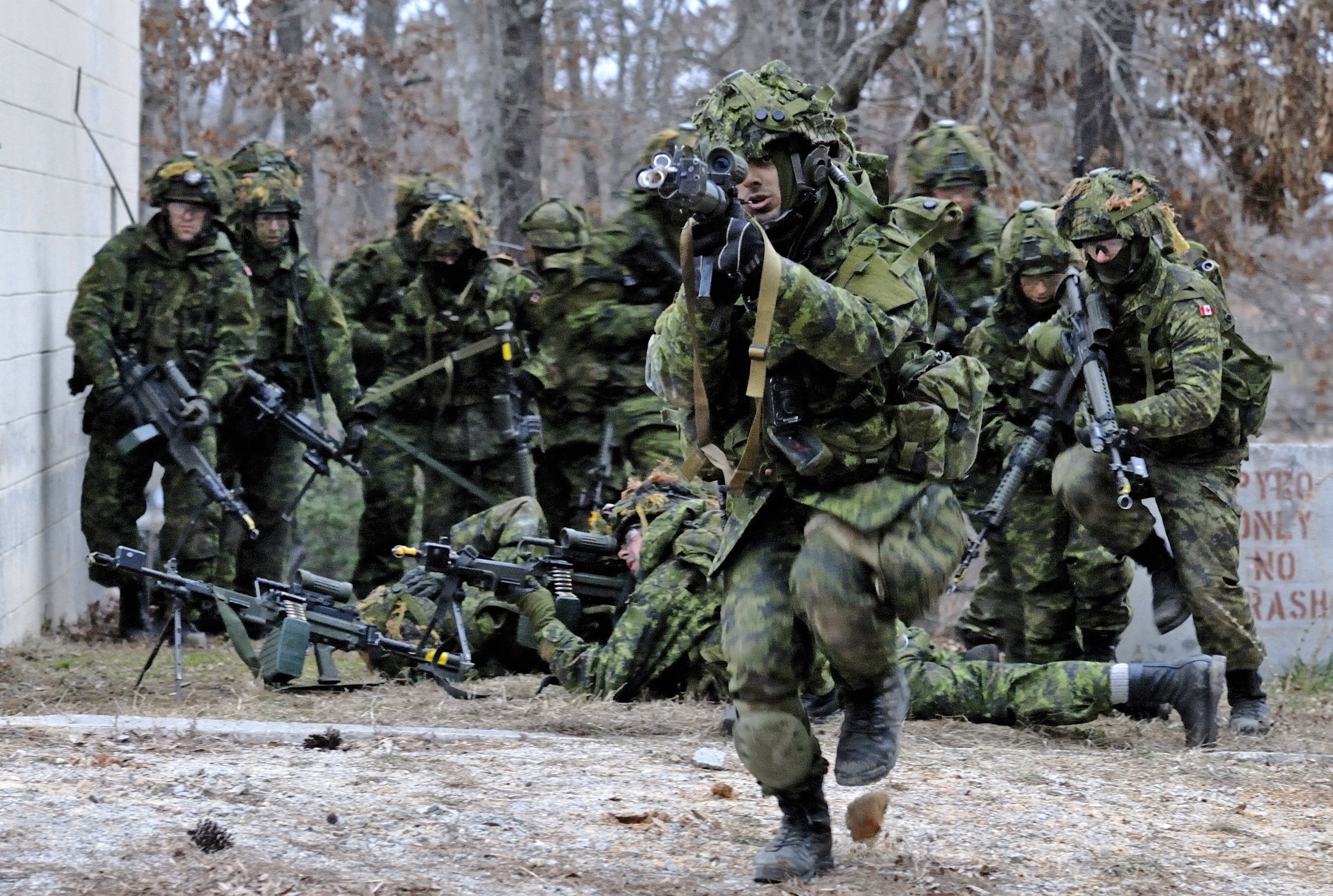 Halifax Army Reserve gets new armoury
Stewart Downing, January 10, 2017
0
3 min

read
330
The Army Reserve in Halifax, Nova Scotia will be getting a new armoury that will support the work done by 36 Service Battalion, 36 Signal Regiment, and 33 Field Ambulance by bringing them together into one facility. The new Willow Park Armoury represents an investment of $66 million, and construction is expected to be completed by the fall of 2018.
The armoury's design will improve the units' ability to train, work, and deploy on exercises and operations by providing well-configured administration and training facilities, an outdoor compound for their respective military vehicle fleets, and facilities for storing and maintaining other equipment.
"In addition to supporting the military women and men working in our community who make us so proud, this investment will bring meaningful jobs to the local economy, and sustain economic growth in our province for years to come," said MP Andy Fillmore for Halifax, who attended the announcement of the construction of the armoury.
Fillmore also announced three other infrastructure investments of $21 million in the Halifax area today: the next phase of the rehabilitation of the North Park Armoury in Halifax, upgrades to various naval jetties at the Halifax Dockyard, as well as pavement work at the Department of National Defence's Shearwater airfield.
Quick facts
36 Service Battalion provides logistics support, including Combat Service Support, to sustain the 36 Canadian Brigade Group and the CAF's domestic and international operations.
36 Signal Regiment trains combat capable signalers who enable command and control of CAF units deployed in domestic and expeditionary operations. The Regiment also supports other 36 Canadian Brigade Group units during training exercises.
33 Field Ambulance trains personnel to provide healthcare services support to the 36 Canadian Brigade Group and the CAF, domestically and internationally.
Following the construction of the new armoury, three existing buildings at Willow Park that currently house 36 Service Battalion will be demolished as part of this project. This will complement DND's extensive redevelopment of the Willow Park site in recent years.


Other investments in the area include:

Rehabilitation of the North Park Armoury will begin in the coming months and will ensure this National Historic Site and classified Heritage Building continues to support the Army Reserve in Halifax. It will house The Princess Louise Fusiliers and The Halifax Rifles (Royal Canadian Armoured Corps), as well as two army cadet corps. The upcoming phase of the project will involve reconstruction of the west wall.
Repairs and upgrades to various jetties at the Halifax Dockyard will include replacement of lighting infrastructure and electrical transformers, as well as repairs to jetty structural elements.
Work at the Shearwater airfield will include pavement upgrades, repair and replacement of existing lighting on the ramps and approaches to the airfield, as well as restoration of security and task lighting.
These three projects represent an investment of over $21 million and are part of the $200 million announced in Budget 2016 for investments in infrastructure at CAF bases and other defence properties across Canada.
Related posts