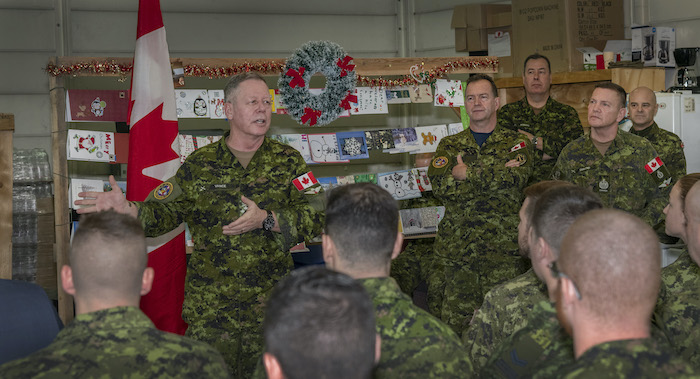 General Jon Vance, Chief of the Defence Staff (CDS) of the Canadian Armed Forces (CAF) issued a letter on Friday to members of the CAF community to address COVID-19.
In the letter, he expresses his thanks to the CAF for their response during this unprecedented time. From their initial participation in quarantining the returning passengers from the hard-hit areas of the coronavirus a few weeks ago at Canadian Forces Base Trenton, to adjusting to changes in training and overseas operations.
"We are part of a national response to prevent the unmitigated spread of COVID-19 by adopting a dispersed posture where we can, and taking protective measures like social distancing while at work, and staying home when sick," he writes. "This will help Canada stay resilient and prevent overloading of our medical systems."
Even though the health crisis may be worrisome for families, the general encouraged his staff to not let the physical isolation and situation get to them. "Reach out, stay connected and remember to be mindful that our obligation to conduct operations means we must preserve our force so we are healthy and ready to deploy wherever and whenever our country needs us —this includes here at home and abroad. This is your mission," he went on to write.
General Vance is directly involved in planning a wide range of contingencies and said that this does not mean that they will be required to conduct contingency operations, but they must be ready with people, plans and equipment.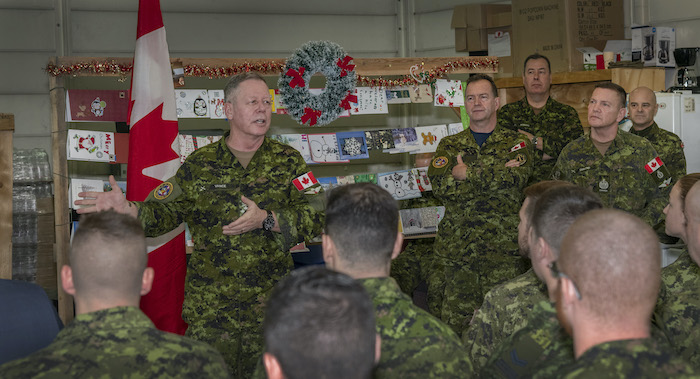 He points out that the three-week operational pause may be extended if required to prevent the spread of COVID-19, which will continue to impact training and other activities. This will cause significant disruption to postings, courses, collective training, and strategic work in procurement and force development. "We will do all we can to mitigate, but the bottom line is that we must accept such disruptions as a price to pay to preserve the force and help keep Canadians safe," he writes.
He writes further that his commanders are following his intent of preserving the force, continuing necessary critical tasks and missions, and planning for contingency operations. Activities that can be delayed or scaled back will be, while those that cannot, will be done as safely as possible.
"We will plan confidently and respond professionally as long as we all do our part. Stay focused on the mission, and your mission is to be ready by following the direction of your Commanding Officer, and keeping yourself and your family healthy," he concludes.
Related posts