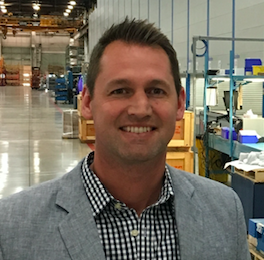 Game Changer: Tim Van Holst, President, HCL Logistics Inc.
Marcello Sukhdeo, December 19, 2017
0
4 min

read
912
As the President of HCL Logistics Inc., Tim Van Holst is responsible for being "innovator, contract compliance, security compliance, and head employee cheerleader."
He said that his daily activities revolve around ensuring their staff think with a mindset that supports the vision of an engaged, empowered, loyal and motivated workforce. "Supporting this culture of individual and company continuous improvement naturally cascades to our customers and reflects in our performance for them," he added.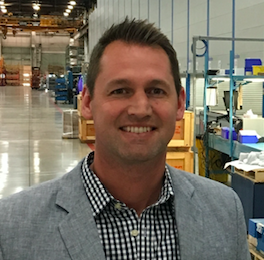 Van Holst started out in the defence industry working for Magna in the position of GM Diesel Division. "Through business process improvement, relationships and technology I have been able to create a different outlook for warehousing, distribution and logistics," he said.
As a Vanguard Game Changer, we had the opportunity to interview Tim Van Holst. Here is the full interview.
What is the one thing that has you most fired up today?
Old Management styles or relationships don't work in today's world. People do not naturally want to trust and follow you or your direction. We live in a fast-paced, "informed" yet personally disconnected society, the only thing that resonates with people is when you take the time to actually talk with them, not at them. This is the difference between a boss and a leader.
What was your worst moment?
Requiring to lay off staff when volumes lowered. Our entire management team is cognizant of the impact, of fear and anxiety to each employee or family when a lay off occurs. We, as a group have worked through volume reductions, where possible, because to our team heart count is more important than headcount.
What was your aha moment or epiphany that you think will resonate most with our reader, tell us that story?
When I connected with my employee's desperate need for authentic or humble leadership. Whether it is our employees or our customers, taking the time to establish a personal relationship that is more open and honest then most leaders are comfortable with. It goes a long way when the road gets tough. Employees and customers hate nothing more than a political answer, I try to avoid ever having to give such answers unless privacy of the customer or employee is required.
Step back and analyze your journey, what is the takeaway you want to give to your audience?
Personal, humble, honest characteristics can be game changing in a co-worker, client and business success. When you know the reason why you do what you do and it equates to taking care of your employees as much as your clients, the result is an autonomous, successful business.
What is the best advice you received?
Don't spend a minute sulking over something you didn't get or have given to you. Relentlessly give of yourself and you will be rewarded in kind.
What is a habit that contributes to your success?
Being relentlessly optimistic, focusing on my vision and taking risks. Always taking the opportunity to listen, guide and counsel.
What people or organizations do you believe best embody the Innovation mindset?
Apple Inc., FactoryBucket.com and Simon Sinek.
How is your organization changing the game within the industry sector?
Integrating various forms of technology within our facility to work together and provide an efficient flow of materials. Working with the customer to fully automate communications and processes.
What are some of the biggest impediments to innovation in your organization or industry sector?
Change in process or use of technology can sometimes be uncomfortable for people.
What are the biggest impediments to innovation in today's enterprise?
Fear of job loss or change. People getting comfortable with innovation or technology and embracing it tends to be a stumbling block for some businesses.
How has innovation become engrained in your organization's culture and how is it being optimized?
I count our organization blessed that our staff adopt the philosophy continuous improvement. They understand the requirement to stay current and supportive of what we can offer to customers. Not only do they use the latest technology they also look to maximize our systems to deliver the best results.
What technologies, business models, and trends will drive the biggest changes in your industry over the next two years?
The small business mentality of 'agility' will become increasingly in demand with today's fast pace society. The two biggest trends that are going to impact our industry in the next two years are "Industry 4.0" and "Internet of Things" which connects silos of people, information and physical assets together in new ways that will accelerate change. Think of how the mobile phone and Uber app unlocked the value of the car which is a physical asset that sat idle 95 per cent of the time. I believe the most significant changes will be when the 'smart technology' app based generation (millennials) become decision makers in the workforce and help streamline communications, forms and processes.
What is your parting piece of advice?
Remember your WHY. Whether it is your employees, client, end customer, or peers, why you do what you do is the driving force to a positive outcome.
Related posts