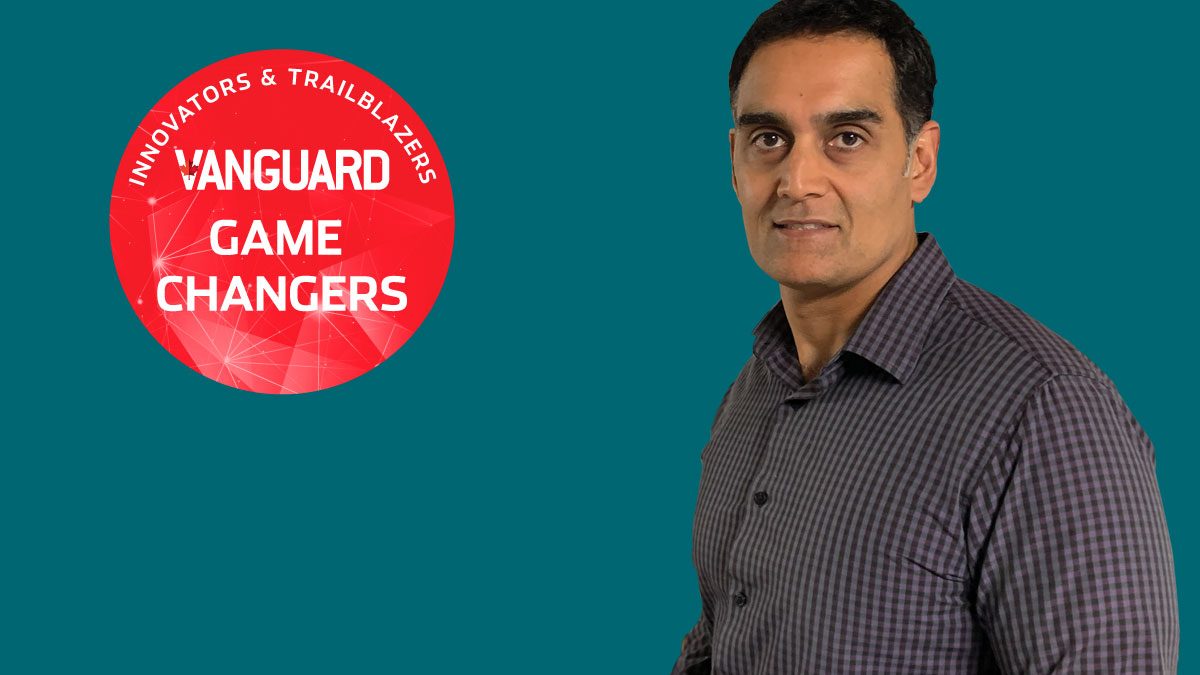 Game Changer: Manoj Mehta, President & CEO, FPH Group Inc.
Marcello Sukhdeo, May 4, 2020
0
6 min

read
918
With an attraction for complex technologies from a young age, Manoj Mehta grew up with the desire to be a part of an industry that will help fulfill that aspiration.
"This interest drove me to various roles in the automotive industry in North America and Europe with both OEM's, as well as, large Tier 1 suppliers that served customers like Ford, Honda, Toyota, BMW, and Land Rover," said Mehta. In 2007, he was given the opportunity to join the rail industry in an executive leadership role with Electromotive Diesels which eventually became a part of Caterpillar. "I saw this as an opportunity to apply what I had learned in the automotive industry to another level of engineered products that had high complexity and lower-order runs," he added.
But it was a very challenging combination that fed his passion for creative thinking. "I was blessed to be part of one of the best leadership teams that I have ever had the privilege of working with. Even now, a few of these leaders are still friends and mentors," he said.
In 2017, he was introduced to FPH Group Inc. where he took an immediate liking to their products and the industry. "I was drawn to the idea that our products help our customers protect those that protect our freedoms. I was hooked and I can honestly say that I wake up every morning excited at the opportunity to help our customers with these goals in mind," said Mehta.
Manoj Mehta was selected as a Game Changer for the April/May 2020 issue of Vanguard. Below is his interview with us.
What is your role at your organization today?
I serve our customers and employees in the capacity of President & CEO. A key part of my role is to inspire an environment of innovation, leadership, and collaboration which allows us to deliver superior value to all our stakeholders. It is this culture that drives our performance and our unrelenting drive to satisfy our customers. Another key aspect of my role is the development and execution of our strategy for the growth of our business. Through the strengthening of our customer relationships, we have been able to align our strategies which in turn makes us all more efficient and effective now and in the future.
What was your most challenging moment?
My most challenging moment in this position was coming into the company's established customer dynamics and using my style to create positive disruption. To demonstrate a new way of thinking and show how this new focus will help both our company and our partners to succeed. The challenge was overcome with our commitment and execution, as well as, the open-minded view from senior leaders within our customer base.
What is the one thing that has you most fired up today?
The rapidly evolving new technologies being developed in our industry. For example, autonomous defence vehicles platforms are growing, leading to numerous new opportunities for innovative products. Every time we as an industry look at our products and how they help our end customers I can't see how you wouldn't be fired up.
What is the best advice you received?
The best piece of advice I have received is that a successful leader can be someone with a service mentality. To me, this means putting a top priority on the needs of our team to help them develop and perform at their highest level possible.
What is a habit that contributes to your success?
I would say the habit that has helped me the most is a positive focus on solving a problem versus dwelling on the emotion of an issue. We have all heard the saying that "Adversity builds character" but I also believe that adversity reveals character. By approaching daily issues with a positive 'move forward' attitude it establishes our minds with the right habits so when larger issues come our way we can attack them the same way and turn them into opportunities.
What people or organizations do you believe best embody the innovation mindset?
Tesla. They are not afraid to set big goals that many believe are unattainable and then do whatever it takes to achieve those goals. I feel like it is a company that holds absolute belief in what they can do and are out to prove that every day.
How is your organization changing the game within your industry sector?
I think our biggest contribution to our industry sector is our ability to understand the issues our customers are facing and provide unique solutions to solve these problems. We can offer multiple avenues for our customers to reduce weight and improve vehicle performance through our intelligent materials, electrical systems, engineered product, as well as, our commodity lines. These system-level weight reductions give our customers the flexibility to use savings in any way that they see fit. For example, through the weight reductions achieved from our product lines, our customers can add additional armour, improve fuel range, or add other technologies to their vehicles.
What are some of the biggest impediments to innovation in your industry sector?
The biggest impediment to innovation in our industry, and any industry for that matter, is a closed mind. We all need to have a "What if?" attitude when it comes to pushing the limits of established processes and technologies. The companies that can come to terms with the risks of being first adopters can create a competitive advantage regardless of the industry they are in.
How has innovation become engrained in your organization's culture and how is it being optimized?
By no means are we perfect but the drive to ask the questions and look at ourselves as our customers and potential competitors do, drives our culture of challenging our current level of thinking. The open communication pathways and our commitment, both mentally and financially, to exploring new ideas and concepts are what optimizes this culture in our organization.
What technologies, business models, and trends will drive the biggest changes in your industry over the next two years?
The need for light-weighting vehicles is one of the top priorities within the ground-based defence vehicle market now and it will only be greater in the future. We are seeing vehicle platforms continually getting heavier to meet the ever-increasing threats they face. As a result, our industry is already seeing a desperate need for light-weighting solutions to offset these increases. At FPH, our technology meets this industry need through our intelligent materials, electrical systems, and engineered products divisions. As we look to the future our continued investment in our R&D programs is evolving our technologies and processes to position us at the forefront as a solution provider to our customers and stakeholders around the world.
What is your parting piece of advice?
The team that you have will be the key to your company's success. Build that team so that they complement each other's strengths and sure up each other's weaknesses. Then empower that team and your company will be unstoppable!
Related posts