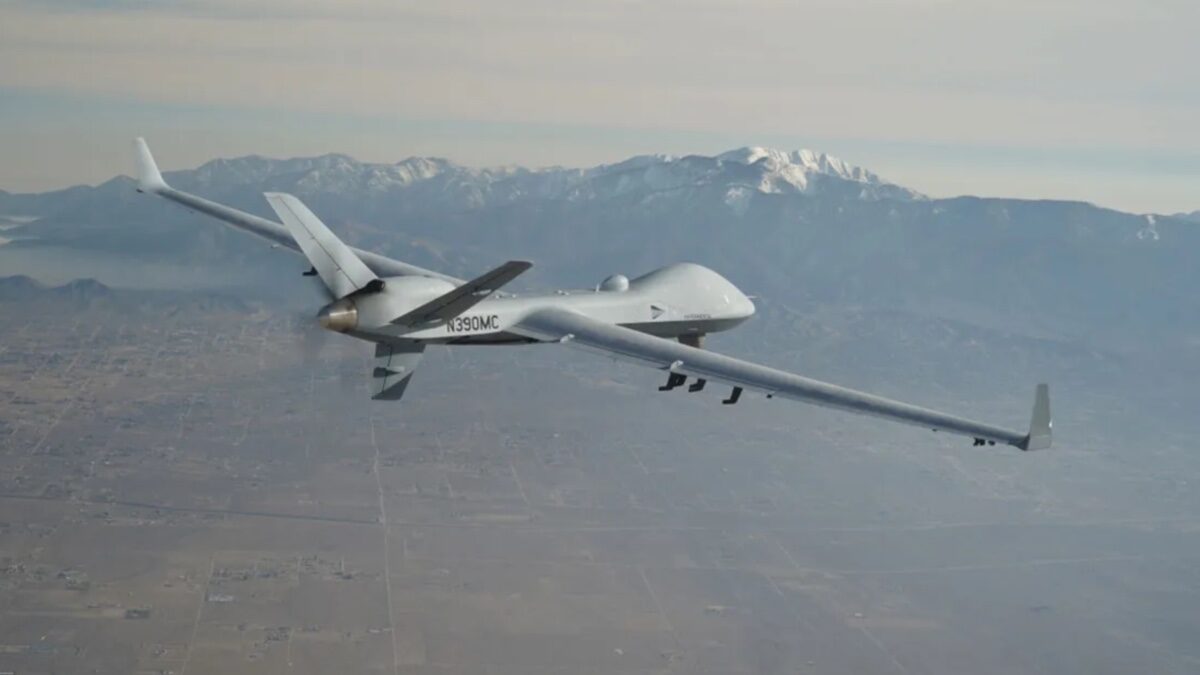 In preparation for the Rim of the Pacific (RIMPAC) 2022 exercise, General Atomics Aeronautical Systems, Inc. (GA-ASI) has recently completed a series of Electronic Intelligence (ELINT), Communication Intelligence (COMINT), and Link 16 payload flight test events near Palmdale and Edwards Air Force Base in California.
Sensors were integrated onto GA-ASI's MQ-9B SeaGuardian® Unmanned Aircraft System, which will be featured at this year's RIMPAC. SeaGuardian is the maritime version of GA-ASI's MQ-9B SkyGuardian®. The ELINT payload on SeaGuardian is supplied by Sierra Nevada Corporation and the COMINT payload is made by L3Harris Technologies.
SeaGuardian has an advanced maritime Intelligence, Surveillance and Reconnaissance (ISR) capability, featuring a multi-mode maritime surface-search radar with Inverse Synthetic Aperture Radar imaging mode, an Automatic Identification System (AIS) receiver, Anti-Submarine Warfare (ASW) capabilities, and a High-Definition, Full-Motion Video sensor equipped with optical and infrared cameras.
RIMPAC 2022, which will take place during late June to early August in Hawaii and Southern California, is the largest international maritime exercise in the world. Participants include more than 40 ships and 150 aircraft from 27 partner nations. Flight tests have already been conducted from April 20 to June 9, 2022 in Palmdale and Edwards AFB.
"GA-ASI is proud to be participating in the U.S. Navy's RIMPAC exercise," commented GA-ASI Vice President of DoD Strategic Development, Patrick Shortsleeve. "SeaGuardian is the ultimate unmanned system for maritime security, with its multi-domain Intelligence, Surveillance and Reconnaissance (ISR), targeting Signal Intelligence (SIGINT), and sonobuoy monitoring and control. The Edwards AFB test flights helped ensure and enhance the accuracy of our systems ahead of the exercise."
Related posts