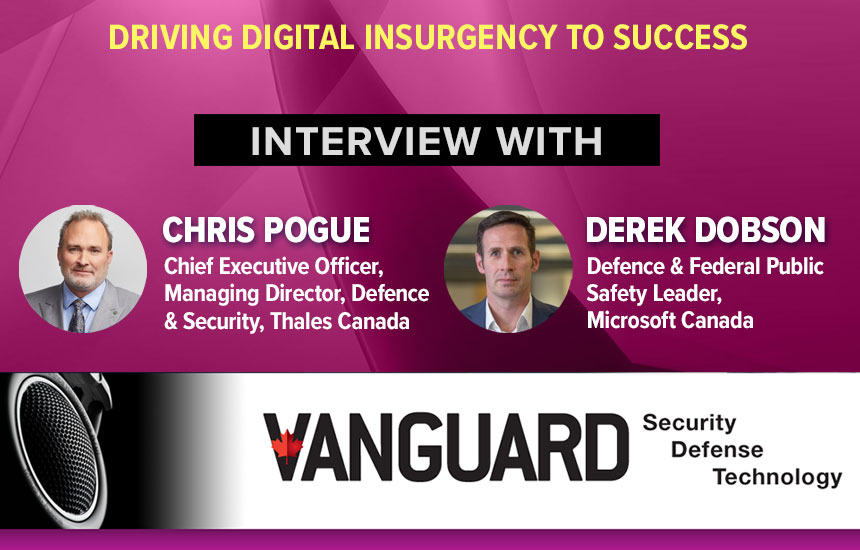 Driving Digital Insurgency to Success
Vanguard Staff, April 12, 2022
1 min

read
3029
In this episode of Vanguard Radio, J. Richard Jones speaks with Derek Dobson, Defence Industry lead, Microsoft Canada and Chris Pogue, CEO, Thales Canada. Defence organizations around the world are embarking on their digital transformation journey. There are challenges but also huge opportunities. How do you succeed? Tune in as we discuss the key drivers for digital transformation in defence, best practices, lessons learned from both defence forces and industry, and the importance of partnership, procurement reform, and culture as transformation enablers.  
In this episode:
How the demands of the battlefield have changed and why digital transformation is vital
Best practices for management of digital transformation
How a defence organization can get started with their digital transformation journey
Why partnership and collaboration are so important in the defence industry
The future of intelligence on the battlefield
And much, much more!
Related posts