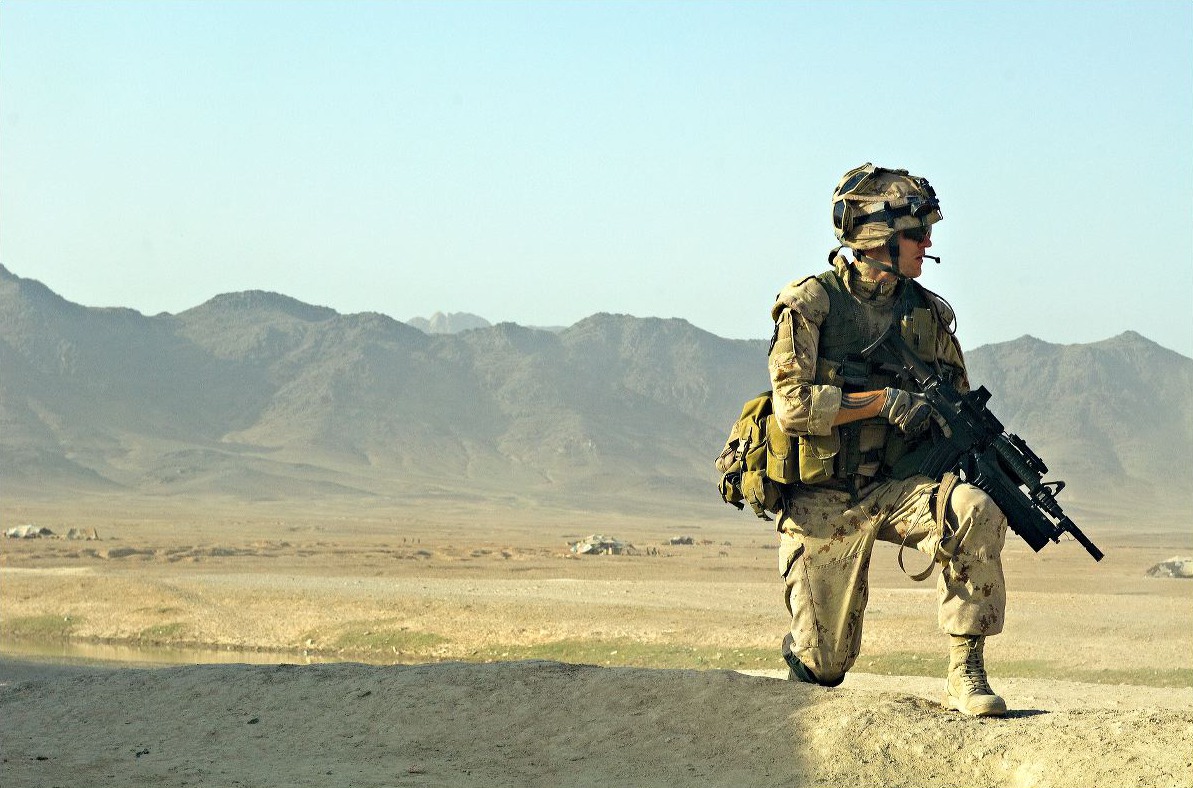 Developing the Super Soldier
Marcello Sukhdeo, May 8, 2017
0
4 min

read
381
Maintaining a competitive advantage on the battlefield not only requires sound military strategy and weaponry, but also a consistently high degree of performance by soldiers, who are increasingly operating in multidimensional roles. In getting to that point, leaders within the defence sector are looking to develop super soldiers – individuals who can adapt quickly to the changing dynamics of 21st century conflict.
To achieve this, military leaders and defence experts are looking to enhance the critical, social, cultural and ethical skills and knowledge of soldiers to improve overall military performance. The roadmap to get there is the key subject that will be addressed at the twelfth annual Kingston Conference on International Security (KCIS).
Through a collaborative partnership, which includes the Centre for International and Defence Policy (CIDP) at Queen's University, the Canadian Army Doctrine and Training Centre, the Strategic Studies Institute of the US Army War College and the NATO Defense College (Rome), KCIS brings together leading academics and practitioners from the armed forces, the private sector, non-governmental organizations and international institutions. The attendees come from the CAF, US Military, US Military College, RMC, Queen's University, Department of Defence, NATO Defence College, CANOSFCOM, Australian Defence Force, and NASA.
"The 2017 edition of the KCIS will examine how best to advance soldier performance to maintain a competitive advantage," said Dr. Stéfanie von Hlatky, assistant professor of political studies at Queen's University and the Director of the Queen's Centre for International and Defence Policy (CIDP). "The goal of the event is to discuss and expand on research concerning advancements to soldier performance in the field, as well as highlight improvements being made in the public and private sector in this regard."
What's new for this year's event, according to Professor William G. Braun – SSI at the US Army War College – is that the focus is on advancements to improve individual soldiers' competencies on and off of the battlefield, while past conferences have tended to look at how institutions and soldiers adapted to changing dynamics in conflict. In this sense, the conference offers a unique view on how military organizations are planning to ensure that their soldiers are prepared for threats not only in the present, but in the future.
The conference will tackle complex questions like; How do we anticipate individual soldier enhancements required to maintain a competitive edge at the individual level of performance? How can military leaders develop soldiers to ensure unity of purpose, optimal physical and cognitive performance, resilience, and ethically applied fighting spirit? How can the armed forces balance military effectiveness with a stated commitment to reflect society's values and norms?
The two-day event has six panels that will delve into overcoming human limitations by pushing existing physical, cognitive, moral, and social boundaries, transition into a discussion on how the armed forces can take advantage of emerging technologies to successfully accelerate the physical limits of their personnel, before wrapping up the first day with a conversation on cognitive dominance through processing and analyzing information for optimal decision making in operational environments.
The panels on the second day include increasing social, cultural, and gender-based awareness – programs which are crucial for the military's internal and external activities, the multiple dimensions of resilience by focusing on different phases of the soldier's career in training, operations, and transition and the final panel of the event will have speakers who will grapple with the ethical implications of developing super soldiers by answering how we should approach military performance enhancement.
"Enhancement is more than just new gear or new drugs; it is also about education, focused on enhancing understanding and the systems that enable it," von Hlatky said. "We have to think about the cultural and social barriers concurrently with physical and psychological burdens. If we don't, it could lead to major acquisition blunders."
The Minister of Defence Hon. Harjit Sajjan is tentatively scheduled to deliver the keynote address and other notable speakers include MP Mark Garretsen, LGen C Whitecross, MGen Mike Rouleau, BGen Craig Aitchison, and many others.
The 2017 Kingston Conference on International Security will take place from June 12 to 14 at the Marriott Residence Inn at the Kingston Water's Edge in Kingston, Ontario. To learn more or to register for this event, go to www.queensu.ca/kcis.
Related posts