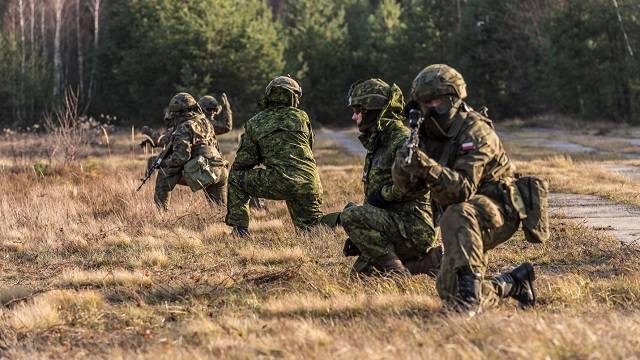 Canadian Army troops in Exercise Saber Guardian in Romania
Stewart Downing, July 28, 2016
1
1 min

read
290
Forty-five Canadian Army soldiers will take part in a multi-national, regional, military exercise in Cincu, Romania.
More than 2,500 soldiers from 11 countries are participating in Exercise Saber Guardian 2016 which takes place from July 27 to August 7. The United States-led exercise is designed to improved interoperability within a multi-national brigade.
Exercise Saber Guardian features computer-simulated exercises combined with a field training portion, leading up to a live-fire event.
The Canadian Army will have a leadership role in the exercise, with key personnel overseeing support planning, as well as information and knowledge management processes.
The 45 Canadian infantry soldiers participating in the exercise come from the Operation Reassurance Land Task Force currently based in Poland, as well as personnel from the 5th Canadian Division in Atlantic Canada. They will be integrated within a Romanian battalion.
Related posts