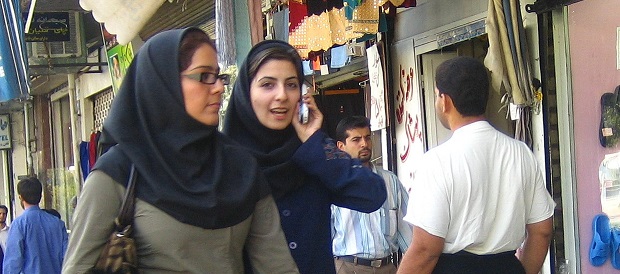 Canadian aerospace firms favour lifting of sanctions on Iran
Stewart Downing, February 9, 2016
0
2 min

read
288
The Aerospace Industries Association of Canada expressed support for the Liberal government's decision to lift some sanctions on Iran saying such a move will benefit Canadian companies.
Aerospace is a truly global industry, and it is essential that trade agreements, sanctions and other measures governing international trade ensure that Canadian companies can compete on an equal playing field against aerospace firms from other parts of the world," said Jim Quick, president of AIAC in a statement issued yesterday. "The government's action on this is good news for our industry, and we thank them for their hard work in resolving this issue."
Late last month, Foreign Affairs Minister Stephane Dion announced that Canada was lifting some of its sanctions on Iran since Iran has reached an agreement with six western nations with regards to curbing Iran's nuclear program
"Canada will lift its sanctions but will maintain a level of mistrust for a regime that must now have nuclear weapons, a regime that is a danger to human rights and is not a fired of our allies, including Israel. We will do this with our eyes wide open," he said.
RELATED CONTENT
Canada to pull out CF-18 fighter jets in Syria, Iraq
The shift in policy was was met with rebuke from the Conservatives. The government was making a "180 degrees in the wrong direction," Conservative foreign affairs critic Tony Clement said. He said this was not the right time to lift sanctions against Iran.
Clement also said Canadian companies can find plenty of other place in the world to do business with.
Dion said the lifting of some Canadian sanctions will be "in accordance with our allies" which, according to Dion, are keeping some sanction to ensure Iran does not have military nuclear capacity.
Quick said he had earlier expressed to Dion, the AIAC's concerns that sanctions put in place by the previous Conservative government "place Canadian aerospace at a disadvantage" and "could result in lost opportunities for Canadian firms to do business around the world."
Related posts