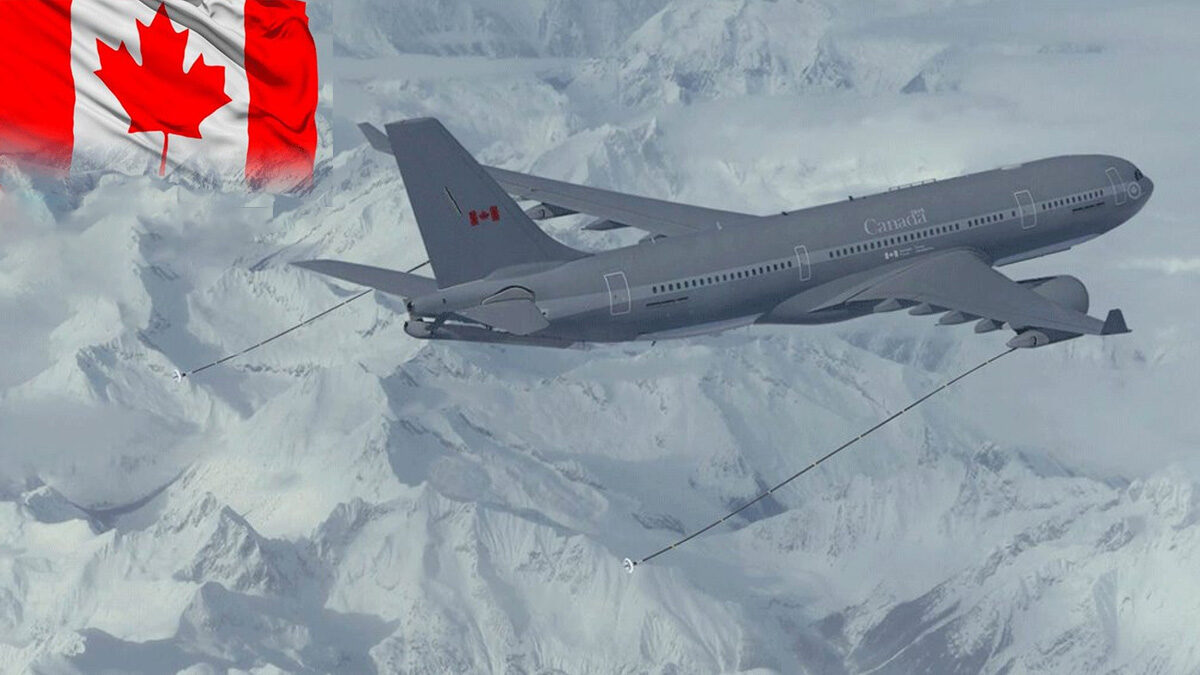 Defence Minister Anita Anand announced July 14 that Canada has finalized a contract to acquire the first two aircraft for the Royal Canadian Air Force that will replace and renew the capability currently fulfilled by the CC-150 Polaris fleet. These planes will later become part of a Strategic Tanker Transport Capability fleet.
International Airfinance Corporation was awarded a contract for the procurement and preparation of two Airbus A330-200 aircraft, manufactured in 2015, at a cost of $102M USD (taxes excluded).
The CC-150 Polaris, since 1992 and currently in service with the Royal Canadian Air Force (RCAF), has served as a critical component of Canada's air force. The Polaris fleet provides the majority of air-to-air refueling for RCAF fighter aircraft, extending their range and operating time. This capability has seen extensive use at home and abroad, including on Operation IMPACT, where it delivered more than 65 million pounds of fuel to coalition aircraft. The fleet also fulfills many other roles, including military personnel and cargo airlift; strategic Government of Canada personnel transport; and medical evacuations.
The Royal Canadian Air Force, after nearly 30 years of outstanding service, is looking to the future of its aerial tanker fleet. This announcement marks a key milestone in the Strategic Tanker Transport Capability project. Known as Initiative #47 of Canada's defence policy, Strong, Secure, Engaged (SSE), this project seeks to replace and renew the RCAF's air-to-air refueling capability for the next generation.
"The Government of Canada is committed to providing the Canadian Armed Forces with the equipment they need at the best value for money," declared The Honourable Anita Anand. "We look forward to accepting these two aircraft as they represent an important first step in eventually replacing the capability currently provided by the CC150 Polaris fleet."
The STTC project will provide the Royal Canadian Air Force with three continuous lines of tasking, allowing it to carry out its defence policy and meet Canada's obligations to NORAD and NATO. The project will also allow the Canadian Armed Forces to continue contributing to peace and stability abroad.
In addition, the STTC will be equipped to airlift large numbers of CAF personnel and their equipment in support of operations and training activities within Canada, including in Canada's Arctic regions, and around the world. This will increase the RCAF's existing transport capacity provided by the CC-177 Globemaster and CC-130J Hercules fleets. As a multi-role aircraft, the STTC will provide planners with increased flexibility, and it will help respond to unexpected operational requirements such as domestic or international emergencies or humanitarian relief missions.
"Providing our Canadian Armed Forces members with safe, advanced equipment to protect Canadians is of paramount importance. These aircraft will support key airlift operations by the Royal Canadian Air Force, while providing best value for Canadians," added The Honourable Filomena Tassi, Minister Public Services and Procurement Canada. Six aircraft will be delivered to the Strategic Tanker Transport Capability fleet, with two Airbus A330-200s being modified by Airbus Defence and Space to military specifications required to serve as multirole aircraft within the STTC fleet. These two commercial aircraft will later play an integral role in providing air-to-air refuelling, strategic airlift, aeromedical evacuations, and strategic Government of Canada personnel transport, including transport of the Prime Minister and Governor General.
Related posts