At the end of February, representatives from Canada, the Jordanian Armed Forces (JAF) and the United Nations Office for Project Services (UNOPS) gathered for a ceremony to mark the end of the Canadian Border Road Rehabilitation project in Jordan. The project, which began in April 2019 involves the construction and rehabilitation of a road along Jordan's northern border with Syria to help the JAF address threats in the area.
Canada invested $18M to the project which covers over 63 kilometers of road rehabilitation work built to Jordanian standards by locals.
Canada's Ambassador to Jordan, Donica Pottie and Brigadier-General Michel-Henri St-Louis, Commander Joint Task Force-Impact, were on hand to witness the closing ceremony of the project, which highlights Canada's support to its ally and partner, Jordan. The Border Road Rehabilitation project has provided the JAF with the needed capability to react speedily to possible border intrusions, smuggling activity, and other security-related incidents along its northern border with Syria.
"On my recent trip to Jordan, I was able to see the completed Border Road which allows the Jordanian Armed Forces to better respond to threats in the region," said Harjit S. Sajjan, Minister of National Defence. "This project is just one example of the positive impact of Canada's Middle East Strategy. By working with our partners in the region, Canada is helping to strengthen regional security."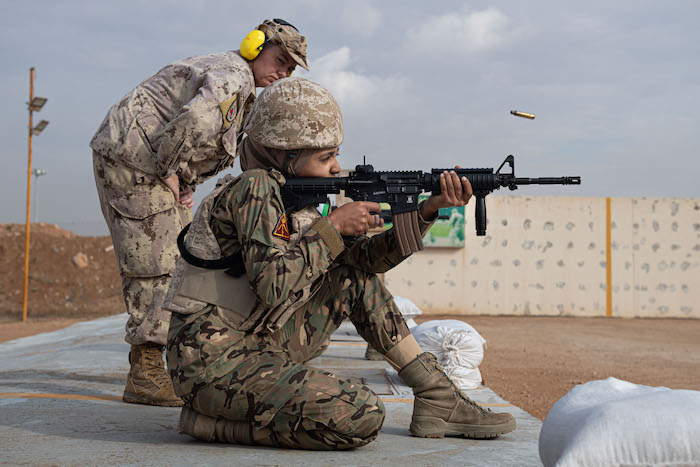 This is not the only project that the Canadian Armed Forces' (CAF) is involved with in Jordan. The CAF also provides mentorship and training to Jordanian soldiers, which includes gender integration in line with United Nations Security Council Resolution 1325. Members of the CAF have been mentoring the Jordanian Female Engagement Team and supporting other gender inclusion initiatives since 2018. Other provisions include clothing and protective equipment and English language training.