Sharon Woods, a member of the Senior Executive Service (SES) and currently serving as the Director and Program Manager for the Cloud Computing Program Office (CCPO) in the U.S. Department of Defense (DoD), Office of the Chief Information Officer, will speak at C4ISR and Beyond 2020.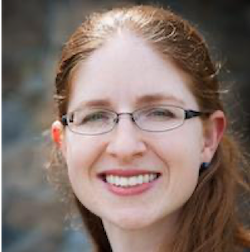 The CCPO is responsible for the acquisition and execution of the Joint Enterprise Defense Infrastructure (JEDI) program. JEDI is DoD's pathfinder, General Purpose enterprise-wide cloud initiative that will provide the foundational commercial cloud technologies to support the warfighter. A $10 billion, 10-year contract was awarded to Microsoft by the Pentagon in October 2019 to help the DoD move its sensitive data to the cloud.
C4ISR and Beyond is a one-day conference that brings together members from industry, military, and government to discuss topics relating to C4ISR needs, share technological advancement in the field and its impact within the industry and military settings.
C4ISR and Beyond 2020 will take place on January 28 at The Westin in Ottawa on the theme of The Loose Language of Digital. The event will be centered around data and its use in operational processes for military. Ms. Woods will deliver the luncheon keynote address, while BGen David Anderson, Director General Readiness, Canadian Joint Operations Command will give the opening message.
From 2016 to 2018, Woods served as the General Counsel for the Defense Digital Service (DDS) where she provided legal counsel and bureaucracy hacking expertise for a team of federal government technologists working on high impact challenges at the Pentagon. Before joining the DoD, she was an attorney for the U.S. Department of the Navy, specializing in information technology acquisitions.
To hear about the U.S. new cloud initiative JEDI and lessons that can be applied to Canada. Join us at C4ISR and Beyond on January 28. There are a few more tickets available. Register today.
(Image by krzysztof-m from Pixabay)