About 135 Canadian Armed Forces (CAF) personnel and five CF-188 Super Hornets will return home some time this month after performing a four-month NATO enhanced Air Policing mission in Romania.
Canada's Air Task Force (ATF)-Romania consists of members of the 401 Tactical Fighter Squadron and other personnel from 2 Air Expeditionary Wing, 3 Wing Bagotville, and 19 Wing Comox. They participated in the air segment of this mission as part of Operation REASSURANCE, Canada's contribution to NATO assurance and deterrence measures in Central and Eastern Europe.
"NATO is the most successful military and political alliance in the world. Canada's contribution to Air Task Force-Romania shows our ongoing support to NATO, one of our most important multilateral relationships," said Harjit Sajjan, Minister of National Defence.
This latest mission was Canada's fourth ATF deployment to Romania for Operation REASSURANCE. The first took place from April to August in 2014, followed by deployments in 2017 and 2018 from September to December. Since 2014, Operation REASSURANCE has been integral to showcase Canada's commitment to NATO allies.
"Over the past 4 months, Canadian Armed Forces personnel, as part of Air Task Force-Romania, again demonstrated the highest levels of professionalism and skill NATO has come to expect from Canada," said Lieutenant-General Michael Rouleau, Commander Canadian Joint Operations Command.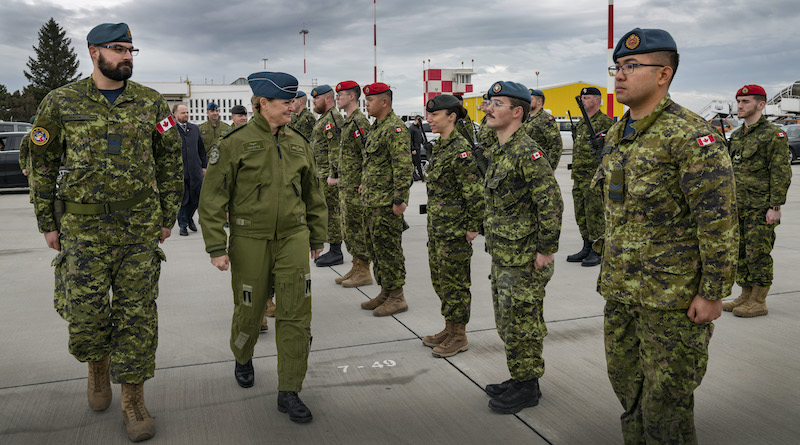 The ATF also participated in regular training with their Romanian counterparts, including flight operations, emergency response, flight safety, aircraft maintenance, command and control, and military policing. ATF-Romania also participated in several multinational joint exercises such as Exercise (Ex) Silver Arrow in Latvia, Ex Blue Bridge 19 and Ex Ramstein Dust, according to a news release from the Department of National Defence.
"Our efforts have clearly demonstrated Canada's reliability and commitment to NATO collective defence from both a deterrence and assurance perspective… and further solidified Canada's reputation as a reliable defence partner," said Lieutenant-Colonel Forrest Rock, Commander Air Task Force-Romania.