The loose language of digital. We have been hearing a lot about digital. We live in the digital era. Everything that we do is practically revolving around digital, from what we watch and read, to the way we exercise and even eat. Digital is playing a key part in our lives today.
But how is digital playing out on the military front? The upcoming C4ISR and Beyond 2020 event will focus on the theme of the loose language of digital and will delve more deeply into this topic of digital.
Register today to hear from a sterling line up of speakers who will expound on the topic of digital as it relates to the Canadian Armed Forces at C4ISR and Beyond 2020, taking place on January 28 at The Westin in Ottawa.
Keynote Speaker
BGen Dave J. Anderson, OMM, MSM, CD
Director General – Readiness
Canadian Joint Operations Command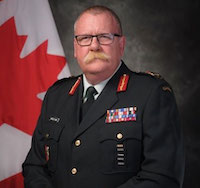 Brigadier-General Dave Anderson joined the Canadian Forces in 1980 and was transferred to the Regular Force in 1988. After completing the infantry phase training, he was posted to Second Battalion, Princess Patricia's Canadian Light Infantry (PPCLI) for his first of many command tours in 1 Canadian Mechanized Brigade Group (1 CMBG). He commanded companies in 3 PPCLI, was the Commanding Officer of 1 PPCLI from 2006-2008, and was the Commander of 1 CMBG from 2012 to 2014.
His extra regimental service included tours in both the Stormont Dundas and Glengarry Highlanders and the Rocky Mountain Rangers as an advisor. From 2014 to 2016, he was appointed as the CF Liaison Officer to the Pentagon in Washington, DC. His operational experience includes deployment to Cyprus, Bosnia, and Afghanistan in 2005-2006 for which he was awarded the Meritorious Service Medal. From 2016 to 2017, he was deployed in Iraq on Operation INHERENT RESOLVE. Upon his return from Iraq, he was appointed to his current position.
Speakers
Christiana Cavazzoni
Director General Data Strategy and Innovation
Department of National Defence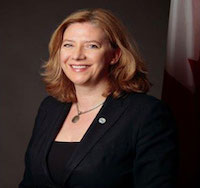 Christiana Cavazzoni joined Canada's federal government in 2009, after spending a number of years in the telecommunication and surveillance industry with Nortel and MacDonald Dettwiler. Currently, she is a senior executive with Canada's Department of National Defence, in the field of Data Innovation and Analytics providing leadership in advancing digital principles and implementing new capabilities.
As a senior executive with a background in technology and business transformations, her experience in digital and business strategy development and implementation spans both private and public sectors. Throughout her career, she has initiated technology transformations across government departments including health, public safety, innovation, culture and arts, sports and official languages. Among these efforts, she has led the launch of some innovative technology programs focusing on data analytics, cybersecurity, Artificial Intelligence, and automation.
Col Richard Fawcett (Ret'd)
Director of Business Development, Land and Joint Solutions
General Dynamics Canada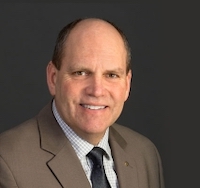 Richard Fawcett served 34 years in the Canadian Armed Forces before joining General Dynamics Canada where he currently serves as the Director of Business Development, Land and Joint Solutions. During his military career, Col Fawcett (Ret'd) served in a variety of command and staff appointments both in Canada and internationally with NATO and the United Nations. His command experience included commanding officer of the Canadian Forces Joint Signal Regiment, Commander Canadian Forces Base Kingston and Commander of the Canadian Task Force in the DRC.
During his career, Col Richard Fawcett (Ret'd) received a few awards including the NATO Meritorious Service Medal in 2004, appointed an Officer of the Order of Military Merit in 2007, awarded the RCMP Award of Distinction in 2010 and the Queen's Diamond Jubilee Medal in 2012.
Col E.S. Vandahl, CD
Director Force Development
Canadian Special Operations Forces Command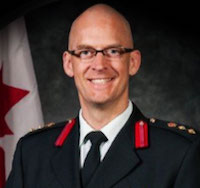 Colonel Vandahl participated in the Reserve Entry Scheme Officer training with the Canadian Grenadier Guards and then joined the 1st Battalion of the Royal Canadian Regiment at Wolsely Barracks in London, Ontario in 1989. He later joined the Canadian Special Operations Forces community in 2001, serving in command and staff positions at the Dwyer Hill Training Center and the Force Development Directorate of Canadian Special Operations Forces Command Headquarters in Ottawa, where he was awarded a CDS Commendation for his work there.
He commanded the Canadian Joint Incident Response Unit (CJIRU – CBRN) from July 2009 to June 2012, after which he joined the Office of the Minister of National Defence as Senior Military Assistant. He has served in the Strategic Joint Staff and was most recently the Special Advisor to the Commander of the Canadian Joint Operations Command. In August 2016 he returned to CANSOFCOM as the Director of Force Development.
Leah West
Lecturer of International Affairs
Norman Paterson School of International Affairs, Carleton University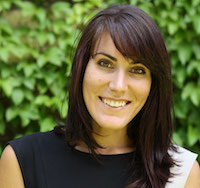 Leah practices, studies and publishes in the field of national security law in addition to her position as Lecturer of International Affairs at Carleton University. She is also an SJD candidate at the University of Toronto Faculty of Law researching the application of criminal, constitutional and international law to state conduct in cyberspace.
Leah previously served as Counsel with the Department of Justice in the National Security Litigation and Advisory Group where she appeared before the Federal Court in designated proceedings and the Security Intelligence Review Committee. Before being called to the Ontario Bar in 2016, Leah clerked for the Honourable Justice Mosley of the Federal Court of Canada. And prior to attending law school, Leah served in the Canadian Armed Forces for 10 years as an Armoured Officer and was deployed to Afghanistan in 2010. Leah and Craig Forcese are the co-authors of National Security Law, 2nd edition, forthcoming from Irwin Law in 2020.
Eric Fournier
Director General Innovation for the Assistant Deputy Minister (Science & Technology)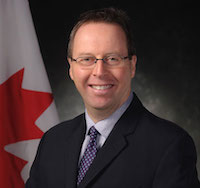 In his current position, Eric is a scientific advisor to the Department of National Defence and the Canadian Armed Forces to ensure that they have access to the most cutting-edge solutions for their challenges from Canadian innovators. Eric started his career in August 1992 with Defence Research & Development Canada (DRDC) as a Defence Scientist in the Flight Mechanics Group of the Precision Weapons Section at the Valcartier laboratory. Here he held several positions in the weapons field of study.
In May 2006, he was appointed Director, Science & Technology Air, in Ottawa, where he managed the Air Force S&T Program portfolio. He was later appointed Director of Defence Research and Development Canada's Centre for Operational Research and Analysis (CORA). In 2014, he took up the position of Defence R&D Counsellor at CDLS in London. Upon returning to Canada in July 2017, he was appointed to his current position and selected to develop and lead the implementation of the Innovation for Defence Excellence and Security (IDEaS) initiative.