Although held during election season, DEFSEC Atlantic 2019 was not in the slightest way hindered by it. As the second-largest defence event in Canada, DEFSEC once again focused on showcasing Atlantic Canadian opportunities to attendees that participated over three days at the beginning of October.
"DEFSEC 2019 was well-attended," said Colin Stephenson, Executive Director, DEFSEC Atlantic. "Even in the midst of a federal election, which dampened some DND and Canadian Forces participation, we had over 1100 delegates who participated."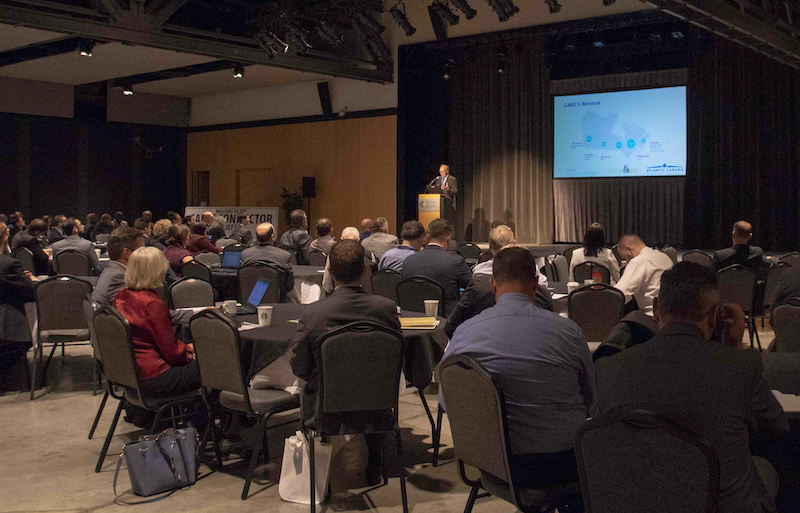 The event is billed as a major networking opportunity for the Aerospace, Defence and Security industries to generate collaboration and partnership opportunities for companies and attendees. As a trade show and a defence procurement conference, DEFSEC provides a platform for attendees to access B2B/B2G programs, social events and panel discussions, as well as to interact with defence, industry, and government participants.
"DEFSEC continues to be a vital business-to-business networking opportunity for large contractors and the SMEs to fill their supply chains," said Stephenson.
The conference portion of the event focused on topics ranging from procurement to jobs, projects like CSC and FAcT, high-bandwidth satellite communications, IDEaS, and providing critical life support services in remote environments. Stephenson pointed out that, even though it was election time, there were programs like FAcT and IDEaS that steered the conversations at DEFSEC.
"Through IDEaS, the Department of National Defence will access innovation from the most creative minds external to DND, whether they are individual inventors, researchers working in academic institutions or small or major companies," said Stephenson. "These are some wonderful opportunities for many different parties."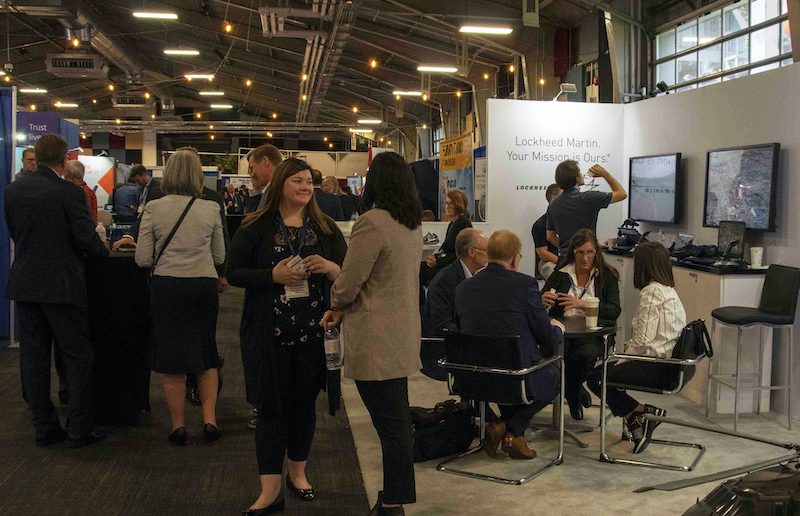 For the second year in a row, DEFSEC provided an opportunity for delegates to engage with the local academic community. Dalhousie University and the Nova Scotia Community College sent 150 students and faculty members to the "Day of Connection," which was sponsored by Thales Canada. These students are in their final year of STEM-focused courses related to the defence industry and were given a 90-minute opportunity to mingle with attendees on the last day of the event.
"While this was not a job fair, it was an important opportunity for our attendees to see what talent is available in Nova Scotia and for the post-secondary education community to become more aware of the opportunities in our sector," said Stephenson.
Another opportunity for the attendees was touring MV Asterix, a commercial container ship that was converted into an auxiliary oil replenishment ship by Federal Fleet Services and is currently being leased to the Royal Canadian Navy. MV Asterix was in port after returning from NATO's Exercise Cutlass Fury. "With the new ship in port, we invested in having it at DEFSEC Atlantic to highlight the successful program and the unique asset that is fulfilling Canada's replenishment-at-sea needs for the RCN," said Stephenson. "This year was the rare opportunity to display the MV Asterix with tours over all three days."
For next year, Stephenson said that they are hoping to have the RCN participate once again, potentially with one of the new Arctic Offshore Patrol Ships (AOPS). By then, sea trials should be complete and AOPS accepted into the RCN fleet. DEFSEC Atlantic 2020 will be held from September 29 to October 1.