One year ago, the Aerospace Industries Association of Canada (AIAC) launched Vision 2025, our industry-led initiative to start a new dialogue between government, stakeholders, industry and the public, about the future of Canada's aerospace sector.
Together with Vision 2025 Chair, Former Premier and Deputy Prime Minister Jean Charest, we travelled the country consulting with all aspects of Canada's aerospace industry. Thousands attended our engagement days with representation from unions, colleges, universities, premiers, provincial and federal ministers and more. Those engagements are just the beginning – as is the Vision 2025 process.
Vision 2025 was necessary because we're at a crucial turning point. Around the world, nations are seeing the potential of aerospace to transform their economies and create new opportunities for their citizens.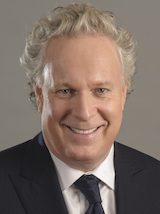 They have learned from countries like Canada that have leveraged aerospace to attain a position of global leadership. They want what we have, and they are acting boldly and strategically to claim it.
This is the new reality. And if we don't adapt our approach, we will continue to lose ground.
On the flip side, opportunities have opened up. There are global companies that – if they know Canada remains serious about aerospace – will choose to do business here. We can't stand back and lose out.
Everything we saw and heard informed our report, "Charting a New Course," which outlines the priorities and actions necessary for Canada to be a global aerospace champion. As we move forward and continue to engage with industry, government and stakeholders, this report will be our guide.
Here are the Six Key Priorities for Prosperity as identified in Our Report:
1). Increase our support for the world's most skilled workforce
Our ongoing success rests on the strength of our highly educated, well-trained workforce. Aerospace's share of science, technology, engineering and math (STEM) workers is two times the national manufacturing average. Women hold nearly a quarter of all STEM-related aerospace jobs in Canada.
But a massive labour crunch is looming. It is estimated that 50,000 new workers will be required to replace those retiring, and the emergence of artificial intelligence (AI) and other technologies is reinventing the world of work. Employees need to be supported in retraining and up-skilling programs and industry needs to bring new workers into the fold, including those from traditionally underutilized pools, including women and Indigenous people.
Working together, industry and government can:
Create a national system to coordinate co-op placements and coordinate a large-scale recruiting campaign to attract students and new workers to aerospace;
Incentivize experienced workers to stay on the job;
Fast-track and adapt immigration for skilled aerospace workers;
Create national training facilities and centres of excellence equipped with the most current technologies.
2). Ensure small and medium-sized aerospace businesses thrive and grow
Canada's aerospace industry is an ecosystem of large, national and global OEMs and more than 500 small businesses. Small firms need help to grow. Governments at all levels can help accelerate small business growth by being strategic in their procurement strategies and easing the burden on small and medium-sized firms who struggle to win government and defence contracts. The system is complex and stacked against them and one-size-fits-all approaches don't work.
Ensuring contractors are paid in full, on time, every time, needs to be a priority, and having the Office of Small and Medium Enterprises (OSME) at the table as decisions are made will help ensure government policies and programs recognize the unique characteristics of small firms.
Building the capacity of smaller companies will create highly skilled, well-paying jobs and allow bigger players to pursue ambitious agendas of R&D, manufacturing and global sales.
Working together, industry and government can:
Establish a federal scale-up program for small aerospace businesses;
Provide funding to help aerospace SMEs pursue digital transformation;
Make government procurement SME-friendly with value propositions and vendor management systems;
Allow SMEs to compete for government procurement where appropriate and have government unbundle procurement so SMEs can compete;
Utilize OSME as a representative throughout government.
3). Use innovation to capture new opportunities, including carbon-neutral flight and unmanned vehicles
The global aerospace market is projected to grow at a rate of 4.7 per cent a year for the next 20 years; Commercial aircraft production by 25 per cent in the next 10 years. Worldwide defence spending could top US$2 trillion by 2022.
At the same time, new modes of aerial transportation (including a wide range of unmanned aerial vehicles) are emerging. We have the opportunity to leverage our position and increase our economic and ancillary benefits.
And while the industry leads the country's manufacturing sector in innovation-related investment at more than $1.4 billion on average per year, aerospace investments in R&D are declining. The latest data shows R&D investments in Canada have declined by 23 per cent since 2014.
On global greenhouse gas (GHG) emissions, developments in robotics, digital technologies, simulation, artificial intelligence and advanced materials can all contribute to carbon-neutral flight and be spun off for use by other industries. Industry needs strong, clear direction from government to plan for the investments that will enable this kind of innovation.
Working together, industry and government can:
Accelerate specific investments in carbon-neutral aerospace, advanced manufacturing and MRO development and commercialization;
Contribute to the development of autonomous or semi-autonomous personal vehicles/aircraft;
Use Canadian IP to Canada's advantage;
Expand and enhance the work of CARIC and GARDN;
4). Invest to maintain Transport Canada's internationally recognized status for aircraft certification and regulation
TCCA's reputation as a leading civil aviation regulator is an important competitive asset. It is highly respected as a leading certification authority. Its regulatory approvals are recognized internationally as the gold standard for aircraft certification and airworthiness.
However, TCCA's ability to maintain its standard of service is at risk. Additionally, TCCA regional certification and approval activity is not of the same quality as certification and approval activity conducted by TCCA headquarters. It is critical for government to recognize this discrepancy and design appropriate corrective measures. If not, industry participants overseen by the TCCA Regions will lose an important and (currently underestimated) competitive advantage.
Working together, industry and government can:
Invest in TCCA certification and standards capabilities;
Create a TCCA regulatory framework that supports innovation and establish an innovation-friendly regulatory framework that ensures TCCA's capacity and capability to respond in a timely and effective way to new technology and innovation;
Make TCCA a regulatory innovator able to establish regulatory sandboxes (e.g., geographical areas with innovative regulations) where companies can test novel platforms and technologies such as new drone applications or pilotless aircraft.
5). Maximize Canada's leadership at the forefront of space
Space-based technologies are a fundamental pillar of Canada's economic, social and defence infrastructure. Many aspects of daily life depend on space-based technology and infrastructure, and Canada's unique geography makes our country even more dependent on this. Continued investment will have a positive impact on our northern sovereignty and help improve life in Indigenous and rural communities.
Just as in aviation, global competition is intense and Canada has a real opportunity to lead. Our flag was displayed proudly on the Canadarm and the shoulders of the 10 Canadian astronauts to date who have bravely represented our country in space. That technology and those pioneers are proof we can compete with the best the world has to offer, and win.
Working together, industry and government can:
Complete the National Strategy for Space with a fully costed and funded plan. Investment should be focused on supporting and extending new missions with adequate funding to re-establish a balanced Canadian Space Program; one that supports both legacy programs and emerging innovative space initiatives in remote sensing, telecommunications, optics, science and exploration.
Take advantage of international programs to build the industry and use our leverage to open the door for Canadian companies in the next wave of space exploration;
Consider space from multiple perspectives: innovation, economics and sovereignty.
6). Maximize defence procurement and government partnerships to drive new industrial growth
A successful, workable Canadian procurement system must be focused on ensuring our men and women in uniform have access to the best available equipment, Canadian taxpayers get value for their investments, and procurement is used to promote industrial development.
Government must be a partner that aggressively buys, sells and helps Canada's aerospace industry grow at home and abroad. Canadian companies should be given opportunities to contribute skills, technologies, systems or other components that strengthens the industry and contributes to the economy even when government is not directly "buying Canadian."
As well, existing procurement tools and programs, such as the Industrial Technical Benefit program, should be leveraged to increase Canadian military capacity and capability.
Efforts to market Canada's aerospace sector on trade missions and invest in greater visibility at global industry events could go a long way toward raising the sector's international profile.
Working together, industry and government can:
Establish a National Defence Industrial Strategy;
Adopt a "buy for Canada" procurement policy;
Better structure government's promotion of Canadian aerospace on the international stage;
Modernize aerospace and defence programs to spur investment.
WHERE WE GO FROM HERE
Canada's aerospace industry stands as one of our nation's proudest achievements, contributing nearly 215,000 jobs and $25.5 billion annually to the Canadian economy. This didn't happen by accident – and it can be lost if we ignore it.
At AIAC, we've now entered phase 2 of our Vision 2025 initiative. Our member-led committees have been restructured according to the priorities and recommendations outlined above and given new mandates to reflect their Vision 2025 implementation responsibilities. Through these committees our members have been actively involved influencing aerospace decisions for the future.
And we've also been busy engaging all federal political parties. By the time you read this, Canadians may have elected a new federal government. Whatever the political stripe, it is imperative that those in power appreciate the new reality facing the industry and take urgent steps to act. Our fall Town Halls, moderated by Jean Charest, provided an ideal opportunity for interested stakeholders and industry to hear directly from each party about their campaign platforms and commitments with respect to the Vision 2025 priorities.
Make no mistake, a job-creating industry like aerospace crosses partisan lines. We need all politicians engaged. Our recent "Bring your MP to Work" days have been another avenue where aerospace companies across Canada have been matched with their local Member of Parliament and candidates. Through facility tours and other company events, these continue to be excellent opportunities to showcase Canadian aerospace and demonstrate up-close the impact of these business on the local communities.
We're just getting started. It was our privilege to undertake Vision 2025. The priorities and areas for increased collaboration identified in "Charting a New Course" represent tangible steps that we've begun implementing in order to seize the opportunities that lie ahead for our industry.
We can't do it alone. Vision 2025 is about new partnerships in an aggressive pursuit of new jobs, new innovation and new growth. If government and industry commit to this new vision, Canada will be a global champion of the sector. That's what this next phase of Vision 2025is all about, and we are excited for what the future holds.
For more information on Vision 2025 or to read the full report, go to https://aiac.ca/vision2025/
Jim Quick is the President & CEO of the Aerospace Industries Association of Canada.