George A. (Sandy) Thomson, a pilot, mechanical engineer, and innovator who has led Thordon Bearings for many years, has been named the recipient of the 2019 Sperry Award.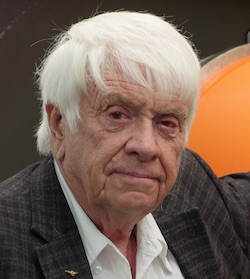 The Sperry Award was instituted in 1955 to commemorate the life of Elmer A. Sperry, an inventor, and entrepreneur who contributed to the advancement of many modes of transportation through inventions like the gyroscope, the first electric automobile, and air and sea navigational aids. Established by his daughter, Helen (Mrs. Robert Brooke Lea), and his son, Elmer A. Sperry, Jr., in January 1955, this award has been presented to recipients in "recognition of a distinguished engineering contribution which, through application, proved in actual service, has advanced the art of transportation, whether by land, sea, air, or space."
Since 1955, its many recipients have included such giants of the transportation arts like Donald W. Douglas for the DC series of air transport planes, Ferdinand Porsche for the development of the Volkswagen automobile, Sir Geoffrey De Havilland for the first jet-powered passenger aircraft and engines and many others.
Thomson was selected for this prestigious award in recognition of his creation of a water-lubricated shaft seal for marine transport through the application of polymeric compounds, thereby eliminating the requirement for oil-lubricated shaft seals.
"The award is based on the successful application of non-pollution water-lubricated shaft bearings in large vessels," said Thomson. "Our bearings have proven to last 21 years in cruise ship service without any issues and has been essentially unheard of in the industry." He explained that their objective is to develop products that do not require spare parts or service, and in most cases, that objective is achieved. He attributed the driving forces behind this intention to their passion to protect the environment along with giving their customers the best possible value for their money.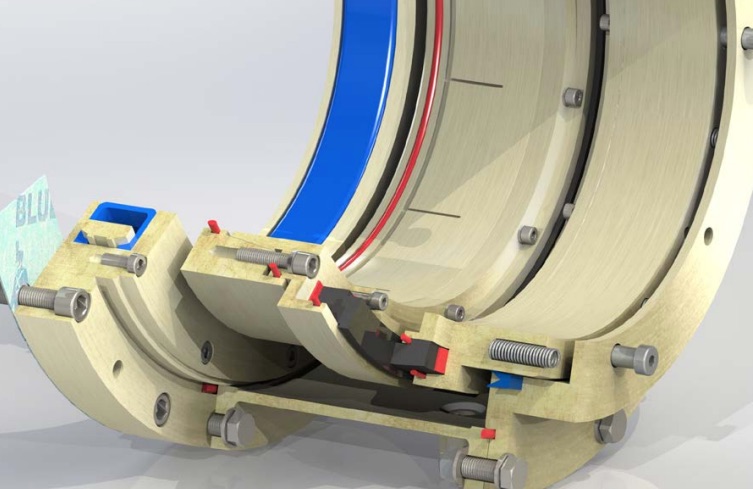 The Thordon SeaThigor is a mechanical seal for larger vessels with shafts over 300 mm in diameter, including naval ships, coast guard vessels, cruise ships, ice-breakers and commercial vessels where long and service-free life is valued.
"We are not in the business of making money for the owners; we are in business to make this a better world to live in," added Thomson. "Of course, we are a growing and profitable business, but making money is not our raison d'etre".
The Sperry Award is the only transportation engineering honour presented jointly by six professional engineering societies – SAE, International, the Institute of Electrical and Electronic Engineers (IEEE), the American Institute of Aeronautics and Astronautics (AIAA), the American Society of Civil Engineers (ASCE), the Society of Naval Architects and Marine Engineers (SNAME), and the American Society of Mechanical Engineers (ASME).
Thomson will be presented with a medal, certificate, a copy of Elmer Sperry's biography, and copies of a commemorative award booklet at the SNAME Maritime Conference in Tacoma, Washington on October 31.
C. Donald Bateman, a Canadian-born U.S. electronics engineer and inventor was the first Canadian engineer to win the Sperry Award for his development of Honeywell's Ground Proximity Warning System (GPWS). He won this award in 2013.