Back in February of this year, Lockheed Martin Canada was awarded the contract for the design of Canada's future warships and to provide the combat management system for the Canadian Surface Combatant (CSC.) A naval success story for a company that is 30 years in the making.
In 1983, Lockheed Martin Canada was contracted as the combat system integrator for the Halifax-class frigates, with pioneering technology that would give operators an unprecedented situational awareness of the tactical environment and control to maximize warfighting effectiveness. The foundation of this revolutionary concept was spearheaded by Dr. Jim Carruthers, a young naval officer.
Carruthers created a serial data bus that connected and operated a set of nodes that opened doors to bring multiple capabilities together as one cohesive system. This became the foundation of the system that would place Canadian ships amongst the best in their class at that time. This legacy system served the RCN well for over two decades.
In 2006, Lockheed Martin Canada, after gaining 25 years of experience developing combat management systems and working with the RCN's requirements, recognized the legacy system would not meet the demands of the future. Working from corporate investments, they started with a clean drawing board to implement an open architecture system that would allow for scalability, tech insertion, and ease of integration. This is how the Combat Management System 330 (CMS 330) was born.
In 2012 CMS 330 had a working foundation where the concept and basic functionality was proven and validated. By 2015, the system had completed a rigorous set of missile firing trials and was ready for formal deployment by the RCN.
Today, the CMS 330 is a well-known international brand that has competed globally and has won contracts both in New Zealand and Chile. Every time Lockheed Martin Canada wins a contract as a combat systems integrator, they bring with them several of their Canadian partners to fulfill the contract requirements.
"When we win, there's a whole round of our partners and Canadian industries that win with us," said Gary Fudge, Vice President and General Manager of Lockheed Martin Canada.
Lockheed is committed to continuing investments on the CMS 330. They are currently managing about 25 new technology projects that are focused on the CMS 330. All these projects aim to grow the CMS 330 as an exportable Canadian solution.
A couple of key areas Lockheed Martin Canada is currently looking at as part of the technology enhancements are translating voice commands into system actions and using artificial intelligence to improve threat detection. The focus now is on a constant investment over time to grow the capabilities of the system.
Currently, for the CSC, Lockheed Martin Canada is near the end of the Requirements Reconciliation phase, which is expected to wrap up by the end of the year. They are now preparing a Preliminary Design phase. The groundwork has been laid out so that by fall they are ready to start engaging partners and suppliers to better understand their systems. This will be followed by a critical design phase leading to the final design in these areas where they will be working closely with BAE Systems for the Type 26 ship design, as well as CAE, L3 Technologies, MDA and Ultra Electronics. Along with prime contractor, Irving Shipbuilding, Lockheed Martin Canada and its team are excited to be moving forward on the complex CSC program, elevating the entire Canadian defence industry.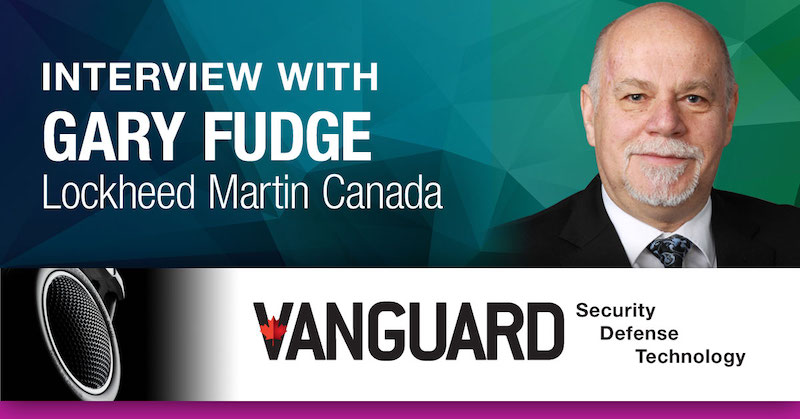 To hear the wonderful success story of Lockheed Martin's contribution to marine and defence innovation in Canada over the past three decades, listen to our podcast with Gary Fudge. Gary has been with Lockheed Martin Canada since the 1980s and has seen the growth of the company, as well as, helped in the development of the combat management system. Hear the story about overcoming challenges and building a high-class innovative system that is truly making an impact not only in Canada, but around the world.