Last Friday, the Government of Canada was officially informed that the Eurofighter Typhoon will no longer be in the running as a contender for the next-gen fighters for Canada. The United Kingdom's Ministry of Defence (UK MoD) and Airbus Defence and Space decided to withdraw from Canada's Future Fighter Capability Project (FFCP) after conducting a "detailed review of the Request for Proposal (RFP)" which was released on July 23.
This is the second team that has pulled out of the competition since the list of suppliers was announced in February 2018. In November that year, the France-Dassault team informed Canada of their withdrawal. The other suppliers still in the running for the future fighter, at this time, are the Boeing Super Hornet, Lockheed Martin F-35 and Saab Gripen E.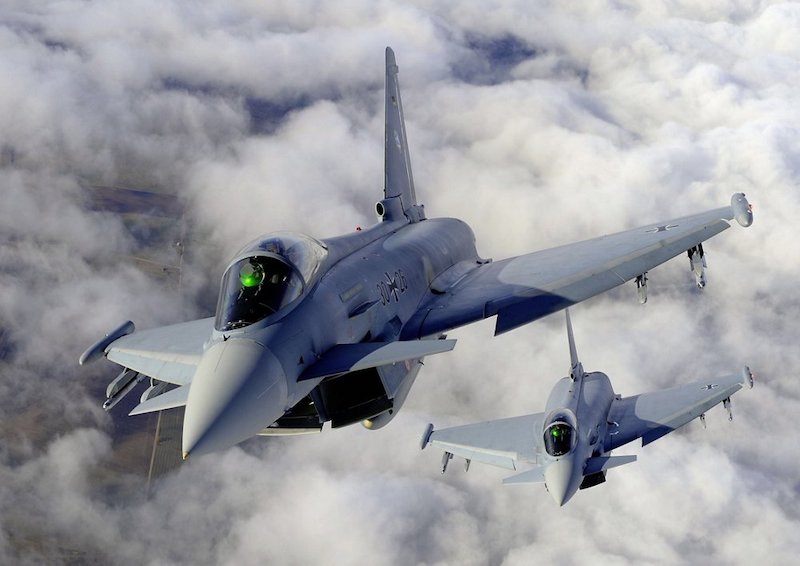 According to a media release from Airbus, two factors have led to this decision. One, the NORAD security requirements are too costly for a platform that is outside the United States-Canada 2-EYES community and two, the significant recent revision of Industrial Technological Benefits (ITB) obligations does not sufficiently value the binding commitments the Typhoon Canada package was willing to make.
With this decision, the UK MoD and Airbus Defence and Space will not proceed any further with the Typhoon Canada campaign. However, both parties strongly reiterate their commitment to Canada.
"Airbus Defence and Space is proud of our longstanding partnership with the Government of Canada, and of serving our fifth home country's aerospace priorities for over three decades," said Simon Jacques, President of Airbus Defence and Space Canada. "Together we continue in our focus of supporting the men and women of the Canadian Armed Forces, growing skilled aerospace jobs across the country and spurring innovation in the Canadian aerospace sector."