On December 13, Lockheed Martin Canada and L3 MAS announced that they have teamed up to offer a military aircrew training solution for the Future Aircrew Training (FAcT) project. Through this project, the Canadian Armed Forces (CAF) will receive aircrew training for its military pilots, Air Combat Systems Officers and Airborne Electronic Sensor Operators.
"Lockheed Martin Canada is excited about the opportunity to team with L3 MAS to offer a fully integrated, innovative and low-risk solution for the Royal Canadian Air Force future aircrew training requirements," said Charles Bouchard, Chief Executive, Lockheed Martin Canada.
Through its global experience in providing training solutions, Lockheed Martin Canada is looking to leverage it's parent company's experience in the United States, United Kingdom, Singapore and Australia "to deliver a Canadian solution to train the next generation of CAF aircrew."
"Lockheed Martin is a world leader in providing leading-edge 'full schoolhouse' aircrew training solutions, and we look forward to working with the Government of Canada to offer the right solution for Canada's next generation of aircrew," said Bouchard.
As an In-Service Support (ISS) integrator for the RCAF, L3 MAS will provide fleet management, logistics and maintenance capabilities in support of all training assets.
"L3 MAS is delighted to team with Lockheed Martin Canada to help deliver an advanced, world-class, integrated training system to future generations of RCAF aircrew," said Jacques Comtois, vice president and general manager of L3 MAS. "L3 MAS will leverage our proven fleet management and ISS capabilities across many of the RCAF's major fleets to ensure maximum asset availability and best value."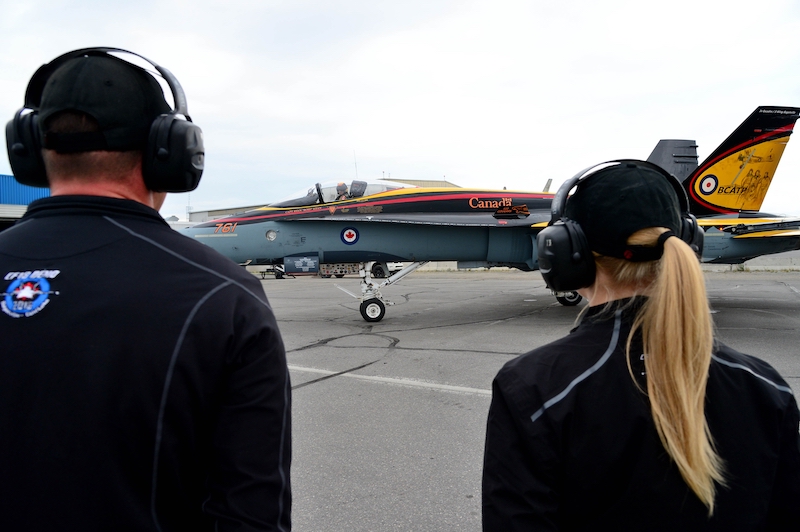 Lockheed Martin Canada was selected as a qualified supplier for the FAcT project in December 2018. The other qualified suppliers include Airbus Defence and Space, Babcock Canada Inc., BAE Systems, Leonardo Canada and SkyAlyne Canada Limited Partnership (CAE Inc. and KF Aerospace).
The next step in the program is the continuing of formal engagement with qualified suppliers by DND to refine and finalize the Request for Proposals, which is expected to be out by 2019-2020. The anticipated contract award is set for 2021.