The Navantia-Saab Team recently announced the submission of its bid to Irving Shipbuilding for the Canadian Surface Combatant (CSC) Program.
The team is looking forward to working with Irving Shipbuilding, the Canadian Government and the Royal Canadian Navy "to provide a state of the art, proven operational warship," a press release from Navantia states. A similar version of the ship is currently in service with the Royal Australian Navy (RAN).
The release went on to state that the proposal, designed on Navantia's strong legacy in warship design and construction, will be offering a proven operational ASW platform, which has been modernized over the years through the different experiences in naval programs around the world. Saab, a vital partner of the team, will provide the Combat Systems Integrator (CSI), while CEA Technologies will add some key elements.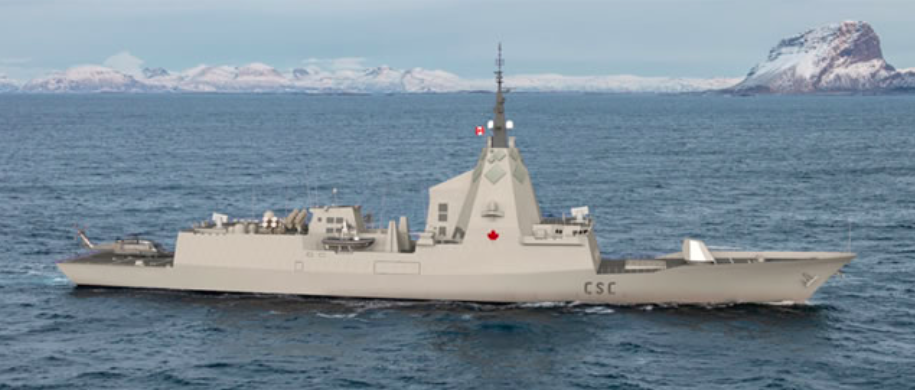 Building a First-In-Class design can be a high-risk undertaking, however, by applying lessons learned and the timely transfer of knowledge and technology acquired from previous builds, can significantly reduce the risks. To alleviate risks involved in this process, "the Navantia-Saab Team has developed a technology transfer process, proven and operational in five navies."
The team is banking on some key components that they believe will give them a competitive edge in the CSC program. The first is Saab's globally recognized 9LV Combat Management Systems (CMS), which is in service on over 240 platforms in 16 navies around the world, including Canada's own Halifax Class Frigates. Another vital component is CEA Technologies Active Phased Array Radar. This radar is fully compliant with Canada's requirements and is in service onboard the RAN's ANZAC Class frigate and singled out for all future frigates for the RAN. Other key partners on the team include Lockheed Martin, General Dynamics Mission Systems – Canada, DRS Technologies Limited Canada, OSI Maritime Service and Rheinmetall Canada.
The value proposition to Canada is to provide "the lowest risk solution with a proven, 'producible' ship design, for Canada." The Navantia Team is also committed to creating new high-value jobs in Canada; investing in Canadian based innovation which focuses on shipyard 4.0 technologies to support the creation of a sustainable national shipbuilding capability; and developing new export opportunities for the Canadian Defence Industry by partnering with Canadian suppliers and producers.