In this episode, J. Richard Jones guest hosts Vanguard radio. He interviews Matthew Overton, Executive Director, Conference of Defence Associations and CDA Institute about the need to understand AI technology and its impact, upcoming events and projects that are being worked on. All this and more, on this episode of Vanguard radio. 
About Matthew Overton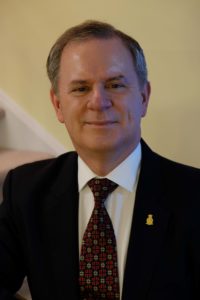 Matthew Overton served for 39 years in the Canadian Armed Forces, retiring in 2017 having attained the rank of Brigadier-General. In addition to the traditional employments expected of an Infantry Officer, culminating in the command of the Second Battalion, Princess Patricia's Canadian Light Infantry, he commanded the Canadian Forces Recruiting Group and held a number staff appointments within Military Personnel Command, including the post of Assistant Chief of Military Personnel. Besides operational deployments in Cyprus and the Balkans, he completed defence diplomacy posts as the Military Advisor at the Canadian High Commission in London, Defence Attaché in Kabul and then Defence Advisor at the London High Commission once again as the capstone to his career.
In addition to holding a BA in Physics and Oceanography from Royal Roads Military College, and an MA of War Studies from Royal Military College of Canada, he is a graduate of the National Strategic Studies Programme at the Canadian Forces College and is Certified Human Resources Leader.
Thanks for listening.