When I first started OMX and created our first corporate pitch video, we started it with a 20 second fade in of the infamous Canada Arm. It was absolutely the first thing that came to mind when we went to display Canadian technology in a reel to pitch companies to source more local at the time, all Canadian tech. Former Spar Aerospace leaders Stephen Sorocky, whom I am on the board of CCC with; John Wright, OMX Partner, Consultant and Advisor; and Dave Stapely, OMX Board of Director have all spoken to me with real enthusiasm about their time at the company that developed the infamous Arm.
Fast forward to present day, and the need for surveillance as well as making sense of and protecting the data collected, has never been higher. We have a huge country to survey including the mass Arctic and strategic security commitments to abide by.
I was able to speak to Mike Greenley, newly on the job as MDA Group President about the impact that MDA, which bought the Spar Robotics division, has on Canadians and people all over the world. "Virtually none of MDA's business is direct to consumers and therefore, our impacts on society while significant, are largely behind the scenes; however, most Canadians and many people around the world rely on systems we have built or services that we provide on a daily basis. Our impact is far-reaching and continues to grow and expand as we deliver new innovative solutions around the world," he said.
MDA's radar satellites and airborne radars monitor the Pacific, Atlantic and Arctic regions on a daily basis providing early detection of threats to Canadian security. MDA's Earth observing systems are important contributors to the monitoring and measurement of a wide range of environmental and global climate change factors including, for example, ice coverage and glacier recession. As well as other key industries such as natural resources, robotics and satellite communications. Canada has built world-leading positions in specific areas such as space-based radar (RADARSAT) and surveillance of space (Sapphire). With the upcoming launch of the RADARSAT Constellation Mission this year, another huge step forward in Canadian capability will become operational.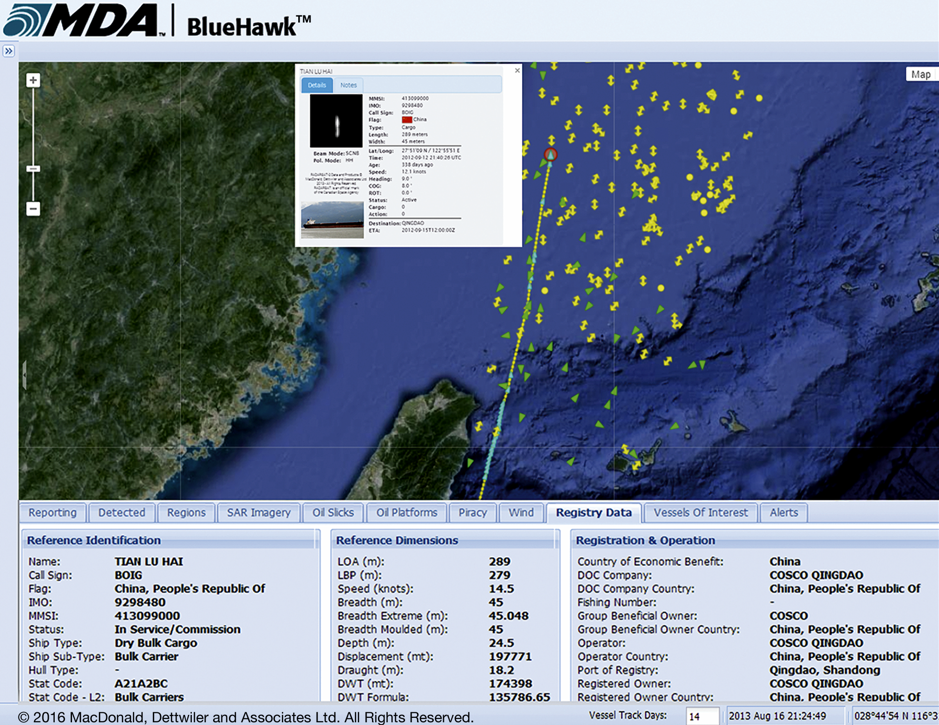 Innovations from Consumer Markets
One theme I have been hearing the past year, especially in discussions with defence technology analysts in the US, is that more and more governments should be looking to the consumer markets for innovations. During the testimony to the HASC Space Posture Hearing in March 2016, in reference to High Capacity Satellite (HCS) communication services, it was stated that "technologies and opportunities of greatest significance for national security space today are being paced by advances in the commercial space sector." Today's leading commercial HCS broadband service providers – driven by bandwidth economics and consumers' exponentially increasing appetite for capacity.
When I spoke to the US-based Viasat, they emphasized the performance of commercial high-capacity satellites, which deliver improvements in end-user performance (speed and equipment), increased availability, superior anti-jam and cyber protection over DoD purpose-built communication satellites, and "order-of-magnitude" improvements in cost of delivered capacity.
"The Surveillance community is continually developing new sensor modalities, higher resolution imaging systems, and the means to fuse these multiple modalities for improved intelligence," said Joseph Johnson, Director of Business Development Government Systems at Viasat. "We are investing in technologies for secure, reliable and resilient communications across the battlespace that allow this actionable intelligence to be disseminated to the point of need. Investments in high throughput satellites, active cyber Defence and small form factor Link-16 systems just to name a few." A big part of the emphasis for Viasat is cybersecurity including resiliency to RF jamming and building unique infrastructure that makes it impossible to exploit downlinks and its bandwidth economics.
Again, back to the conversation of disseminating and making sense of the data collected – the Viasat-3 architecture of many small spot beams, hundreds of small ground stations and cloud-based core nodes allows for surveillance data to be distributed to the necessary point securely and in the face of emerging threats.
Innovation and Collaboration of Canadian Tech Companies
Many industry partners are engaging the Canadian government to come up with a space strategy to foster innovation and collaboration for various technologies, with surveillance being a major focus. An emphasis in this strategy is to engage small Canadian tech companies and to drive innovation at all levels, fostering partnerships between big (foreign as well) and small companies and academia.
VanWyn Aerospace Logistics, a Hamilton-based aerospace company, is developing a high-altitude platform for aerospace, global telecommunication, and defence. This technology intends to reduce cost, complexity, and risk for all observation and transmission services that would otherwise be provided by space satellites or UAVs. The VanWyn "Sitallite" is a craft capable of maintaining a stable position in the sky at high-altitude for indefinite periods. This new platform will provide observation and transmission over a vast range of coverage (1,100 km) and carry any desired combination of instruments for services including C4ISR, border patrol, missile detection, search & rescue, and emergency communication restoration.
Erinn van Wynsberghe, Founder & Principal of VanWyn Aerospace Logistics describes VanWyn's technology as innovative because it offers vastly increased "everything" including more power, more payload, larger range of coverage, farther field of view as well as new capabilities such as autonomy from foreign satellites, persistent surveillance – as long as desired, the ability to fill gaps in existing service coverage and be positioned over any operating theatre including extreme environments, quick deployment and discretion, being naked to the eye and silent above cloud altitude.
"Flight control, information gathering and analysis can be conducted instantaneously from a remote location or ship, without the need for any additional front-line personnel presence," he said. "The technology offers immediate communication and information linkage to any operating base or patrol group through as little as a hand-held device, allowing field units to operate without the need to dismantle, transport or reconnect ground equipment, or maintain fully-operational support, both when stationary and when on the move."
An SME based in Kelowna, BC, that most Canadians wouldn't know about but that is doing incredibly fascinating work, is Skytrac. I spoke to Stephen Sorocky, the former CEO of  SkyTrac Systems Ltd and he explained how their tech worked: "At Skytrac Systems, we used GPS and Satcom to track aircraft worldwide. Initially, the focus was to place 'dots on a map' to enable operators to track the location of their assets and to comply with regulatory requirements. Over time we developed services which monitored not only where the aircraft was, but also how it was flying and collected aircraft data to support maintenance. As more and more data is collected, analytics are developed to improve safety and operational efficiency."
Another SME I came across years ago, is Resson Aerospace, which is a New Brunswick based SME that has developed predictive data analytics technology for agriculture that goes beyond satellite and drone imagery to enable growers to leverage their field data to make more informed decisions and increase productivity. They look like giant hot air balloons in the air providing surveillance capabilities. Again, it is all about the data.
Meanwhile, also on the Atlantic, St. John's-based PAL Aerospace received $5M in federal support on December 11, 2017, for its Force Multiplier aircraft. The company will add the modified Dash-8 to its existing fleet for intelligence, surveillance and reconnaissance missions around the world. This support will allow PAL Aerospace to do the necessary engineering, research and development to increase the aircraft's technical functionality. The Force Multiplier is owned and operated by PAL Aerospace and is available for lease for an extensive range of missions including maritime patrol, ice management and search and rescue.
On the ships surveillance front, Rutter sigma S6 is a small target surveillance system used for the detection of various small objects which reduces equipment damage. Their tech is deployed on offshore platforms, support vessels, augmenting hazard detection and notification.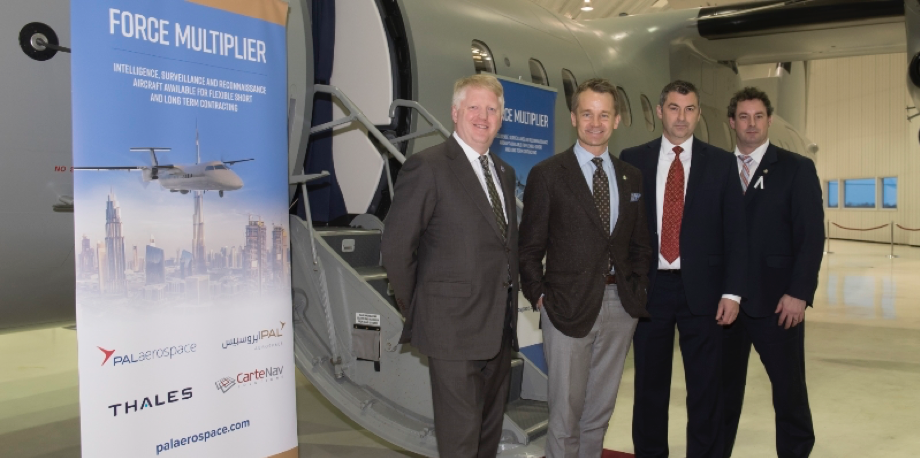 Evolution of Surveillance
Just like all technology, surveillance is constantly changing and as we collect more and more data, we start to realize the need to capture different types of data to use in new and different ways. It's just like we often find with the data we collect at OMX, once it's collected, it's all about what you do with that data – how it is filtered, combined, analyzed, visualized and reported on makes all the difference. Often, the value of what you can do with the data even takes some time to come to the surface and be put into practice. One thing is for sure, when it comes to data collection and aggregating, the inclination now is to collect whatever we can "before determining the full range of their actual and potential uses and mobilizing algorithms and analytics not only to understand a past sequence of events but also to predict and intervene before behaviors, events, and processes are set in train." – David Lyon in "Surveillance, Snowden and Big Data".
The plethora of new technologies and the emergence of connected hardware devices all around us (ie. "Internet of Things") present both opportunities for new services and for new threats to access and privacy. With a forecast of over 50 billion connected devices by 2020, the combination of sensor and positional data will continue to become more widely available at less expense and lay the foundation for new services.
Like a modern arms race, surveillance technology must continually evolve to stay ahead of the other. The future of surveillance technology is to continue to innovate and to improve upon simplicity, speed, versatility, interconnectivity, and security. In addition, as data is collected, to come up with new and innovative ways to leverage that data for predictive analytics to proactively provide useful information to decision makers.
I am confident there is a real place for Canadian technologies to be a part of this rapidly changing and increasingly important technology sector.