The Royal Canadian Air Force's search for a replacement aircraft for its fleet of 40-year-old Buffalo and CC-130s search and rescue planes ended today with the government's announcement that it has selected the Airbus C295W to be its new fixed-wing search and rescue (FWSAR) workhorse.
At a press conference at the 8Wing passenger terminal in CFB Trenton, Defence Minister Harjit Sajan announced that the Department of National Defence will purchase 16 C295W planes from Airbus. The RCAF expects to have all of the new aircraft delivered to them by 2023. Also, present during the announcement were Public Service and Procurement Minister Judy Foote, and the chief of the RCAF, Lt. Gen. Michael Hood.
Proud the #C295W team has been selected to serve the @RCAF_ARC search and rescue mission. https://t.co/G3qbFsPFGl C295W.CA pic.twitter.com/JeNCmbjwC2

— Airbus Defence&Space (@AirbusDS) December 8, 2016
The contract will also include 20 years of in-service support, provided through a joint venture between Airbus Defence and Space and PAL  Aerospace. When the contract is finalized, 185 C295s will have been ordered by 25 countries.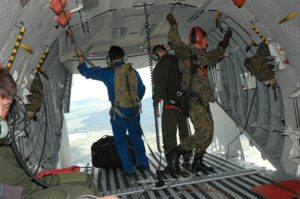 Airbus edged out two other competitors to the lucrative contract. Brazilian aerospace conglomerate Embraer SA was pitching it KC-390, medium-sized, twin jet engine-powered airlifter and Team Spartan represented the Alenia-Aermacchi C-27 J military transport, which was powered by twin Roll Royce engines.
RELATED CONTENT
Airbus, PAL Aerospace partner in C295 ISS program for Gulf States
Avionics, performance upgrades enhance Alenia's C-27J Spartan's FWSAR capabilities
Is Embraer bracing to compete for FWSAR contract?
 Airbus has highlighted its aircraft's Canadian content and the company's partnerships with Canadian defence industry businesses as its advantages.
"We are acutely conscious of the importance of search and rescue in Canada's vast and challenging territory and we are honoured to have been selected to provide the aircraft and service to ensure that the role is carried out effectively," said Simon Jacques, head of Airbus Defence and Space in Canada. "About 20 percent of the aircraft is already Canadian, meaning that it already serves as a global ambassador for the skills, innovation and expertise of Canadians. Now it will get to serve them directly."
The C295 is powered by Pratt & Whitney Canada engines, pilots, and technicians will be trained at a new facility developed by CAE in Comox, BC, and the electro-optical systems for FWSAR will be provided by L3 Wescam of Burlington, Ont., according to Airbus.
In-service support for the life of the program will be provided by AirPro, a joint venture between Airbus Defence and Space and PAL Aerospace of St John's, Newfoundland.
" In-service support will be conducted by Canadians in Canada," said Jacques.
The C25Ws will replace the air force's remaining fleet of six DeHavilland CC-115 Buffalos and relieve the air force's fleet of CC-130 Hercules fleet of its SAR duties. Serving as the RCAF's main SAR aircraft on the West Coast and some parts of the Rockies since 1967, the Buffalos have been hindered by numerous mechanical and technical issues for some years now.
The government's plans to replace them can be traced back to 2002 when a budget of $1.3 billion for 15 replacement aircraft was ordered. That figure has since ballooned to around $3.1 billion, and new requirements were also added.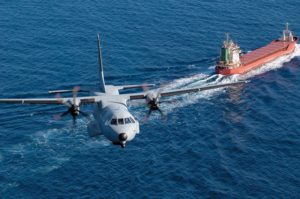 The FWSAR program is unique from the typical defence procurement program in that contenders were asked to submit their bids and the number of aircraft they believe will be needed by Canada's FWSAR operations.
Canada's C295Ws will be delivered starting three years after contract award. In service, they will join five Airbus CC-150 aircraft used in the air-to-air refueling, transport, and VIP travel roles.