The coming of age of mobile telephony, the digitization of content and the explosion of social media have created a connected economy that's reshaped our world. Now, the Internet of Things (IoT) – the term used to describe the concept of bringing this age of connectivity to physical products – is becoming a reality.
According to Business Insider, there will be 34 billion devices connected to the Internet by 2020, up from 10 billion in 2015. How can government defence departments capitalize on the IoT to improve both Command, Control, Communications, Computers, Intelligence, Surveillance and Reconnaissance (C4ISR) to improve defence and security capabilities?
Intelligence at the moment
IoT helps provide organizations with "intelligence at the moment" – access to insights and analysis of physical operations that weren't measurable in the past. Input from devices and sensors is transformed into data which is then used to better support strategic and operational decisions. Business Insider estimates spending on drones will reach $8.7 billion in 2020 and according to Frost & Sullivan, 126,000 military robots will be shipped in 2020.
While the IoT represents the convergence of advances in miniaturization, wireless connectivity, increased data storage capacity and batteries, it wouldn't be possible without sensors. Sensors detect and measure changes in position, temperature and light just to a name a few and they are necessary to turn billions of objects into data-generating "things" that report on their status, and in some cases, interact with their environment.
Defence Advance Research Program's (DARPA) ULTRA-Vis, built for ground troops, is one example of a sensor-based wearable. Worn like a pair of goggles, the device can display a range of information right before the soldier's eyes, including the location of the nearest friendly units, distance to objective and satellite images of the area. The device tracks the direction and depth of the soldier's view, augmenting reality with data. If the soldier is looking at a hill obscuring friendly forces, for instance, it will display an icon over that hill indicating the presence of friendly forces.
Other sensor-based wearables include smart clothing that can alert soldiers of initial signs of exhaustion and smart bandages that can alert soldiers of changes in their injuries. Such advances in high-tech textiles which weave electronics directly into the fabric, as well as in 3D printing to create stretchable electronics, revolutionize capabilities for the globally connected soldier.
In Canada, the Defence Research and Development Centre (DRDC), is conducting a series of trials to improve the performance and security of mobile ad hoc networks with Google Glass Heads-up Displays (HUD) and smartphones which aim to enable rapid decision making for dispersed operations. These wearable technologies will improve the situational awareness of a soldier in today's complex battlespace.
Human-centred
Wearable technology, hand-held GPS, optical sights for weaponry, and thermal or night vision imaging in headsets, has been employed for decades in the military space to address capability gaps, often well  before commercial equivalents appeared.
Central to the continued success of military applications of the IoT will be a keen understanding of how the IoT is implemented in product design and how Big Data delivered from products is used.
Wearables must first and foremost be human-centered — that is, designed to meet the needs of the user without getting in his or her way. They must also provide actionable insights and seamless integration with other enterprise data, applications and the environment. As always, with new opportunities come risks – and a future that involves billions of connected devices is fraught with cyber security risks.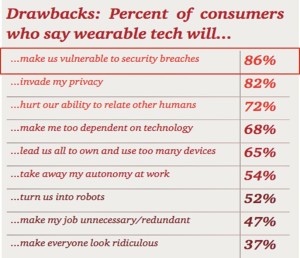 PwC's recent Global State of Information Security Survey 2015 found that interconnected devices are vulnerable to attack because they lack fundamental security safeguards. However, as strategy+business argues in A Strategist's Guide to the Internet of Things, the benefits of embracing the growth of IoT outweigh the risks as long as an organization treads carefully and methodically.
More than just an IT challenge
Defence departments will need to think carefully about their overall digital strategy and, as a byproduct, their cybersecurity architectures.
These must be:
1) Intelligent, providing useful insights
2) Interoperable with current C4ISR systems and technologies
3) Integrated with the soldier's kit without adding additional weight and stress
4) Outcomes-based for the soldier in theatre and for Operation Commanders
5) Secure so that they encapsulate inbound and outbound data flows without compromising the integrity of C2 situations
Cybersecurity is more than an IT challenge— it's a business imperative. New technologies, well-funded and determined adversaries and interconnected business ecosystems have combined to increase exposure to cyberattacks. Critical digital assets are being targeted at an unprecedented rate and the potential impact has never been greater.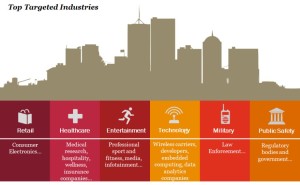 To sufficiently protect the military's advantage, a government defence department's approach to cybersecurity must adapt to keep pace. It must also address the considerable security and privacy challenges that come with the collection and use of sensitive information. And finally, wearables will need to overcome battery challenges that limit computation, display resolution, and connectivity.
The digital transformation of the defence industry will include the adoption of wearable technology. With Apple, Harvard, Boeing, and over one hundred other companies and academic institutions partnering with the U.S. Department of Defence to research innovative wearable solutions for the military, there is much to leverage in Canada and to realize the benefits of wearables in defence.
Read about emerging technologies and evolving threats and more on the Feb.-Mar issue of Vanguard Magazine
Sheila Mason is a Director with PwC's Technology Advisory practice. Her experience spans the public sector, as well as publicly-traded companies headquartered in Canada and the U.S., during which she has demonstrated program and project leadership in a variety of industries including software, clean technology, security and defence, healthcare, and government.